Why Bill O'Reilly Thinks Donald Trump Should Run Again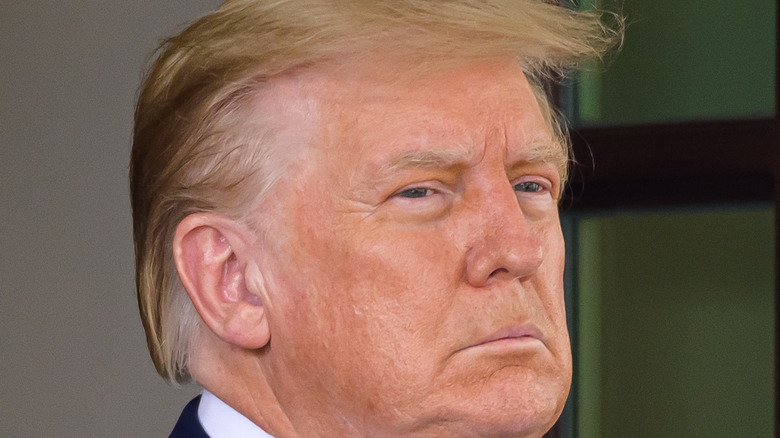 Noamgalai/Shutterstock
Although Donald Trump has yet to confirm whether he's running for president again in 2024 — a former staffer thinks he's bluffing. Recently, Trump embarked on a tour with disgraced former Fox News host Bill O'Reilly during which, according to Newsweek, the duo played to half-full crowds across the country. Dubbed the "History" tour, the event made stops in Florida and Texas, where the former president confidently espoused conspiracy theories about, among other things, how Joe Biden "stole" the 2020 election from him. He also provided a revisionist history of what actually occurred at the Capitol on January 6, an event for which several of his former aides have already been subpoenaed.
Elsewhere, Trump continued to push the racist and widely-debunked theory that China was at fault for the COVID-19 pandemic. Referring to the coronavirus as the "Wuhan virus" and "China virus," the former president claimed that China should have to pay "reparations." He also took credit for developing the COVID-19 vaccine which, according to Trump, has saved millions from succumbing to the deadly virus. In fact, one of the most talked-about moments from the event came when both hosts confirmed they had received their booster vaccines, to raucous boos from the gathered supporters. Trump's supposed exemplary response to the pandemic is one of the main reasons O'Reilly believes he's fit to run the country again.
Bill O'Reilly was impressed with Trump's COVID-19 response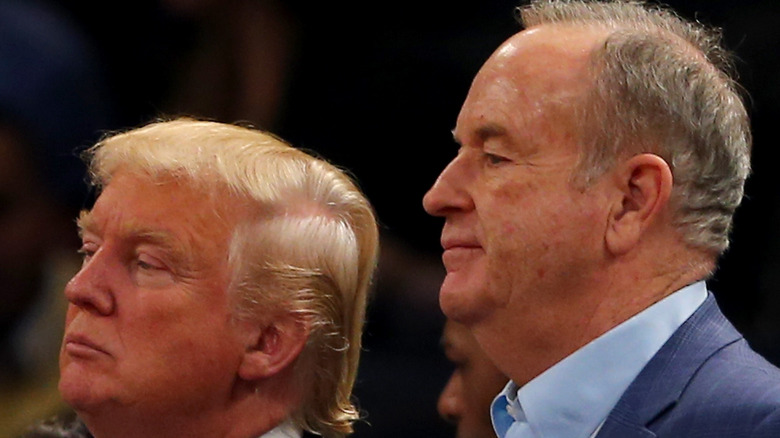 Elsa/Getty Images
The Hill reports that, while appearing on Dan Abrams' prime-time show on NewsNation, former Fox News host Bill O'Reilly threw his support behind Donald Trump's mooted 2024 presidential run. According to O'Reilly, his buddy called him after revealing he got his booster shot during the Dallas stop of the tour, and the TV personality encouraged Trump to continue speaking up about it. "This is good for you. This is good that people see another side of you, not a political side. You told the truth. You believe in the vax," O'Reilly recalled, reassuring Trump. Abrams argued that Trump had politicized vaccines, and O'Reilly agreed that a loud contingent of his supporters is definitely against them. However, he reasoned, "Every single politician plays to a crew." 
Confirming the former president is definitely going to run again in 2024, O'Reilly revealed how he encouraged Trump to do so on his record, "Because your record is pretty darn good." The record he was referring to was the "Apprentice" host's heavily criticized response to the COVID-19 pandemic. In particular, both O'Reilly and Trump credit the former president with developing the vaccine during his tenure. "Your administration did it, and you should take credit for it," O'Reilly told his longtime pal. It's worth noting that, per the Washington Post, Trump's pandemic response was considered even worse than the public realized.