Try Out This Makeup Trend If You're A Scorpio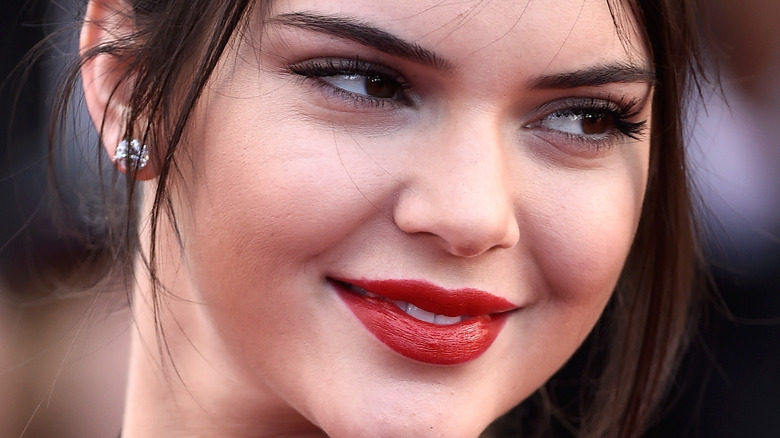 Ian Gavan/Getty Images
Just as there are different makeup trends that go with certain outfits during specific times of the year, there are also those that are synonymous with zodiac signs.
Take Scorpio, for instance. Born between October 23-November 21, people with this water sign are bold, determined, passionate, and mysterious, as pointed out by MindBodyGreen. Those who have this sign may be found often in leather jackets or power suits, as mentioned by PureWow, and many love all-black outfits, with some occasional pops of deep reds or purples (via Astrology Club).
When it comes to makeup, a common and complementary option is a dark red or maroon lip, as suggested by Star Sign Style, as well as a bold brow (via L'Officiel). However, many Scorpios can also rock nude lip colors flawlessly. The top trend in cosmetics, though, is a popular one that has been seen on the runway, on red carpets, and on Scorpios with killer ensembles.
Scorpios and the smokey eye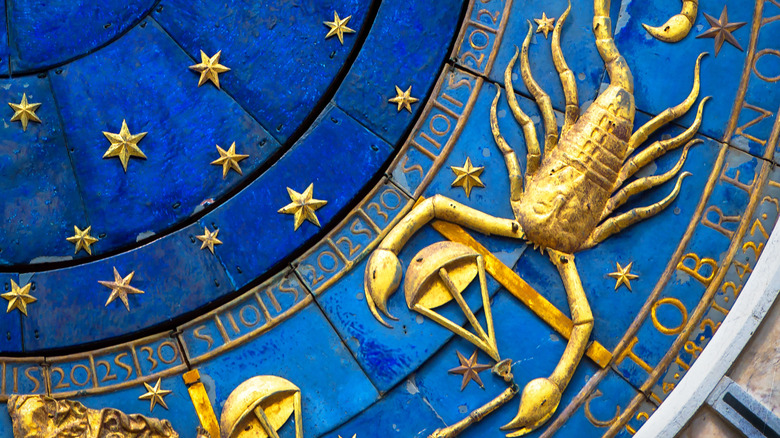 Viacheslav Lopatin/Shutterstock
A go-to makeup look that has withstood the test of time is the smokey eye. It is seen on today's stars, including Bella Hadid and Vanessa Hudgens (via Beauty Crew). Occasionally, it is given fresh twists with pastel colors. The Bardot Eye, a more extreme take on the traditional smokey eye, has also taken off in popularity (via Allure).
As pointed out by MissMalini, smokey eye makeup features many of the most beloved characteristics of a Scorpio: dramatic, sultry, and powerful. The dark black eyeliner, applied from the inner corner to the outer third of the lash line, is intense, seductive, and mysterious, just like this sign (via L'Officiel).
Since Scorpios can be perfectionists, it may take some time to get it right, but the final product is well worth it. Just work from the outside corner in, as suggested by The Kol Social, and feel free to try out different shades to create a makeup look that is totally you!