Of All Of Logan Paul's Blunders - This Stands Above The Rest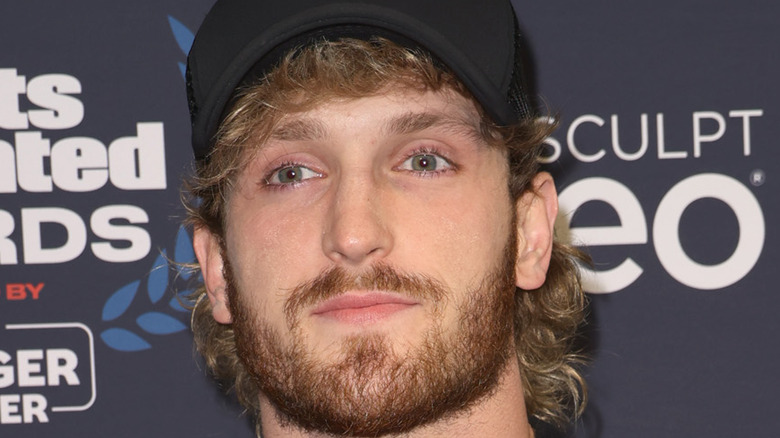 Rodrigo Varela/Getty Images
Even if you don't have an affinity for prank videos on YouTube, it's likely that you've at least heard of brothers Jake and Logan Paul. From a young age, Logan was uploading videos of himself doing ridiculous stunts, making music videos, producing dramatic web series, and other confusing and generally self-indulgent things on camera. 
Prior to the video platform Vine shutting down in 2016, Logan had managed to secure approximately 9.4 million followers, according to Business Insider. Now, Logan has amassed a large following of 23.2 million fans on YouTube and millions of listeners on his podcast, "Impaulsive."
During the past few years, Logan has become less famous for his talent and more so for the sheer number of controversies that he's been involved in. 
One of the most infamous scandals occurred when Logan made a trip to film Japan's "Suicide Forest" in January 2018. While exploring the forest, the site of numerous suicides, Logan allegedly filmed a corpse hanging from a tree and posted it on his YouTube channel, per Insider. 
Though he apologized and vowed to change after that incident, he soon found himself in hot water again for posting a video in which he was tasering dead rats, per Business Insider.
If you know anything about Paul, you know that these controversies are just a drop in the bucket of public blunders that the YouTuber has made.
Logan Paul has been getting into the boxing ring with legends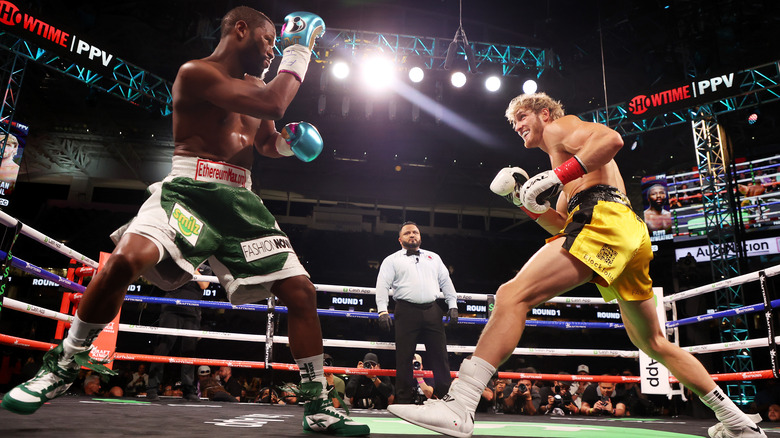 Cliff Hawkins/Getty Images
Logan Paul first began his foray into professional boxing back in 2018, when YouTuber and rapper KSI challenged him and his younger brother, Jake Paul, to a boxing match. Logan earned a draw in his first fight with KSI and then lost in a rematch, according to The New Yorker. 
While Logan has experienced his fair share of controversies since he first found fame on YouTube, there's one in particular that may have damaged his reputation the most.
In June 2021, Logan faced off against one of the greatest boxing legends of all time, Floyd Mayweather. In fact, Mayweather actually came out of retirement to face the YouTuber, who had been busy training extensively for the bout. The pay-per-view event drew thousands of viewers who tuned in to see — a whole lot of nothing. 
As The Guardian reported, Mayweather seemed so at ease that he had a smile on his face throughout the match. After the first few rounds, it became clear that this showdown wasn't a real match but merely an exhibition as Mayweather, who had barely broken a sweat, and Logan, who looked utterly exhausted, concluded that the match was a draw. 
"People have gotta know, there's a difference between a real fight and an exhibition," Mayweather said of the match, per TalkSport's Michael Benson. "All I did was work out from time to time. If it was a real fight, it would've been a blowout in the first round."