Does Each Bachelor And Bachelorette Get Their Own Stylist?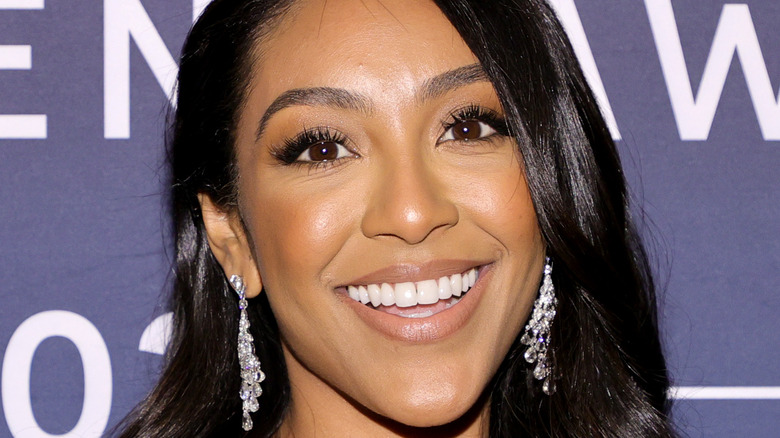 Jamie Mccarthy/Getty Images
From contestant Hannah Brown's stunning pink gown in Colton Underwood's season of "The Bachelor," to Katie Thurston's now-iconic plain t-shirts and skinny jeans in her season of "The Bachelorette," fashion has always played a major part in the "Bachelor" franchise. According to Vox, contestants in the "Bachelor" franchise are required to purchase their own wardrobes while appearing on the show. In every show related to the franchise, including "Bachelor in Paradise," each contestant is required to bring at least 10 weeks' worth of clothing — which must include clothing that can be worn on any sort of date imaginable.
In the past few years, several contestants from previous seasons of "The Bachelor" and "The Bachelorette" have opened up about the steep cost of supplying their own wardrobes. "The girls do have to bring all of their own clothing and of course, they want to be wearing the best clothes EVER to be seen on TV in!!!" Bachelorette and former "Bachelor" contestant Jillian Harris wrote on her blog. "I had re-mortgaged my house and I spent something like $8,000 on clothing." If contestants don't have the funds to purchase clothing, Bachelor Nation blogger Reality Steve told Vox that they will often negotiate with brands to borrow their clothing in exchange for the exposure on prime time television.
While contestants do have to style themselves, resident Bachelor Nation stylist Cary Fetman does help style limo arrival dresses (and perhaps a few other important occasions on the show), according to Fashionista.
Each Bachelor and Bachelorette is styled by Cary Fetman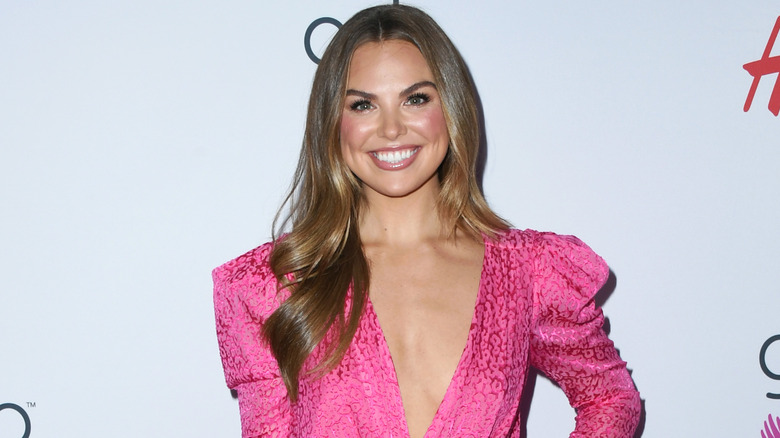 Jon Kopaloff/Getty Images
Throughout the best and worst style moments in Bachelor Nation, stylist Cary Fetman has been there. Fetman is the chief wardrobe stylist for the "Bachelor" franchise, meaning that he styles every look on the lead Bachelor or Bachelorette in their respective seasons, along with the host (or hosts). He does not style any of the contestants — they are completely on their own, per Entertainment Weekly. During each season of the show, Fetman told Style Mag Daily that each Bachelor or Bachelorette goes through between 130 to 150 outfits.
 "On a season [of 'The Bachelorette'], I have probably like 14 suitcases with me," Fetman told Entertainment Weekly in 2019. "And with Colton [Underwood], I'll have about 8 suitcases. Don't forget, it's everything — it's his underwear, it's his workout clothes, if we're going where we know he has a ski date, it's ski clothes. When we're traveling someplace cold, it's a winter coat, a summer coat, you go from one climate to the other."
Given the sheer amount of clothing needed for each season of the show, Fetman's clothing budget has to be equally impressive. During an interview with the Hollywood Reporter back in 2012, Fetman revealed that his clothing budget for Emily Maynard's season of "The Bachelorette" was a staggering $350,000. Many of the more formal cocktail dresses (the Bachelorettes seem to love a good sequin dress) are supplied by longtime Bachelor Nation favorite, fashion designer Randi Rahm. According to Page Six, Rahm has dressed over a dozen contestants and leads from the show.