The Reality TV Star That Inspired Christine Quinn's Selling Sunset Character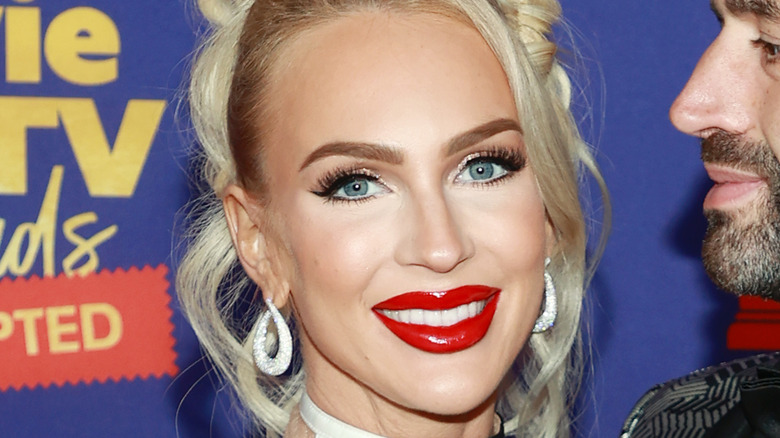 Matt Winkelmeyer/2021 Mtv Movie And Tv Awards/Getty Images
Reality TV is one of the most densely populated TV genres. With countless shows coming and going, each show churns out their fair share of villains and favorites. Nothing quite makes a reality TV show like a solid villain at the center of all the drama, but with so many out there it is only a rare few that achieve icon status. Christine Quinn from "Selling Sunset" proudly wears her villain badge with honor, she's even jokingly said, "Yeah, I live for it. I love being the villain and I wouldn't have it any other way" (via E! Online)
No one does bad quite as good as Quinn. She started off as the "mean girl" leader, with her role quickly evolving with Season 4 of "Selling Sunset" where she became more of the exiled villain that everyone turned against (via Buzzfeed). While everyone on social media either hates her or loves to hate her, there's no denying that Quinn serves the drama up every episode. But what people may find surprising is that Quinn actually owes her inspiration to join reality TV to an iconic anti-villain.
Quinn wanted to be as real and honest as Lauren Conrad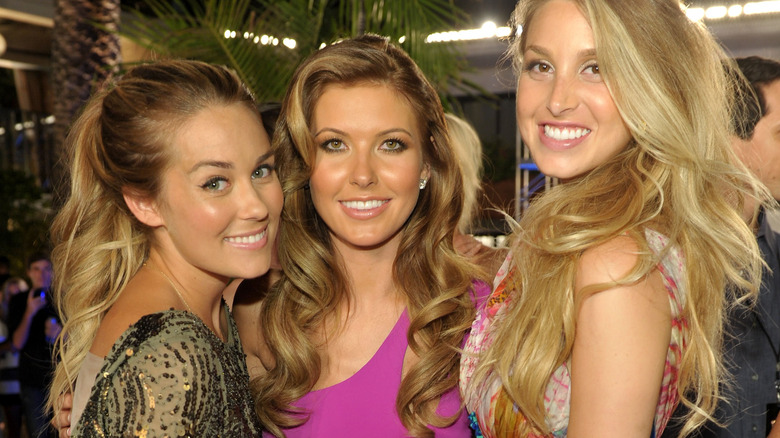 John Shearer/Getty Images
As one of the most binge-watchable reality TV shows, "The Hills" remains a classic staple for many. Many of us grew up with Lauren Conrad, Whitney Port, Heidi Montag, and Audrina Patridge. While "The Hills: New Beginnings" is currently on season 2 of their reboot, the original series maintains its holy grail status, and apparently Christine Quinn is just as much of a fan as the rest of us.
Speaking to Elle, Quinn responded to a question about how her reality TV obsession affected her role in "Selling Sunset" with a little throwback reference, "No one really cares about the nice people. I noticed the people that did really well in their careers were the ones that stood out and had opinions. And so, going back to 'The Hills,' I was looking at Lauren Conrad and also Heidi Montag, and they both really stood to me." Quinn goes on to explain why Lauren Conrad especially spoke to her, "Lauren's had such an amazing career, but she's always been one who will say things that other people don't necessarily want to hear. And I really like that about her. So for me I was like, 'Okay, if I'm going to be remembered, people aren't going to like me.' And that's the way I went into it."
While we're not exactly sure how similar the two are, they definitely both served iconic fashion moments for their time.