Jackie Aina Has The Perfect Trick To Help Your Makeup Last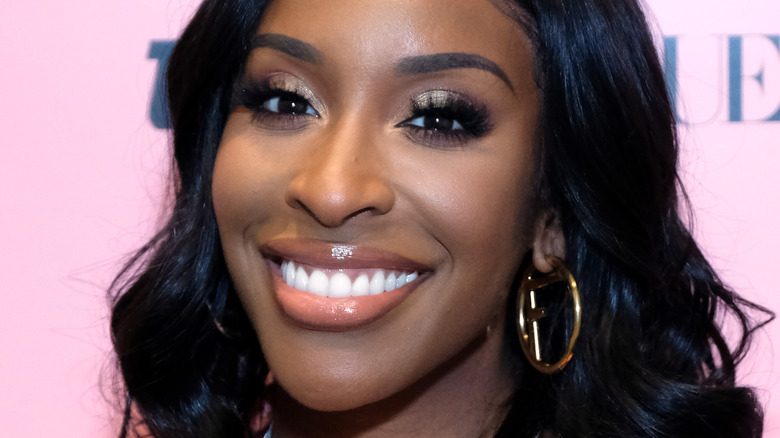 Sarah Morris/Getty Images
Between Reddit, TikTok, Instagram, and Youtube, there's no shortage of beauty hacks available to us. However, it can be tricky to weed through the failures and find the game-changers. For example, using lube as a primer might not be the best idea, but using your brow pencil to make faux freckles is pure genius. But sometimes, a new trend is actually based on a pre-existing one that just hasn't received enough hype. Such is the case when it comes to Jackie Aina. Aina has been sharing amazing makeup tutorials on YouTube since 2006, and she's amassed 3.57 million subscribers while doing so, as per YouTube.
Aina's fans love her fun edits and hilarious sense of humor that is on display as she takes subscribers through flawless makeup tutorials. The influencer has even come out with her very own successful lifestyle brand, "FORVR Mood," selling popular candles (via Harper's Bazaar). If you've watched the beauty guru for a while, you'll know that a current viral TikTok trend actually originated on her channel in 2015.
Jackie Aina swears by applying powder under your foundation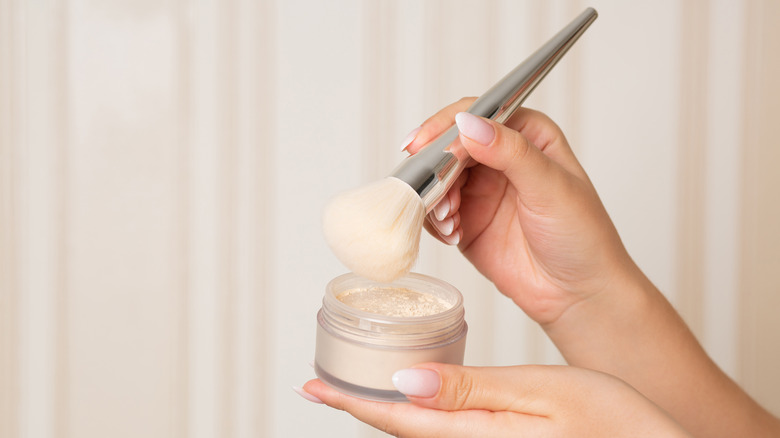 Viktoriya Pavliuk/Shutterstock
On September 26th, 2015, Jackie Aina hopped onto YouTube and uploaded her "Powder Foundation Routine" video, which sparked today's TikTok hack (via YouTube). Aina shared her secret to keeping her oily skin in check, which is to set her primer with some translucent powder before applying her foundation. Doing so helps keep your makeup stay in place while also keeping oils at bay and allowing you to use less product to achieve that flawless base.
Aina has been using this method in almost every one of her videos ever since. You may be reading this and recognize this as a viral TikTok trend, which it now is. Aina has struggled and often clapped back because she rarely receives credit for sharing this hack. She even responded to a Twitter thread involving fellow Influencer @Sophdoeslife where fans claimed she had copied the method from Aina while others claimed the steps were different. Aina quickly addressed the issue, saying, "It's not exact steps but it's the same concept." The powder before foundation trick continues to go viral on Reddit as well as TikTok, and that's because it really works! Now, if only those sharing it as their own hack would give credit where it's due.