How Jane The Virgin Put A Twist On Telenovelas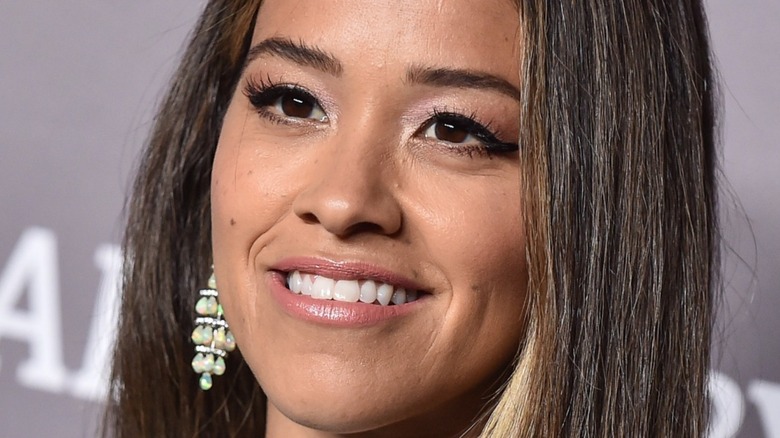 DFree/Shutterstock
"Jane the Virgin" showrunner Jennie Urman caught lightning in a bottle with the hit series. From its conception to its finale, the show delivered dramatic scenes with suspended-disbelief moments and highly entertaining characters. Originally adapted from popular Venezuelan telenovela "Juana la Virgen" (via IMDb), Gina Rodriguez expertly pulled off her endearing portrayal of the titular character who was artificially inseminated, and the impeccable cast and addictive plot lines reminded us why telenovelas have such a devoted fanbase.
It's impossible to ignore the CW series' impact on the entertainment industry. Most pressing, "Jane the Virgin" opened up conversations about the representation of Latina women in media. Rodriguez told Hola! why playing Jane, a character who transcends negative Latin stereotypes, was so important to her. "I have been raised by such strong women," she explained. "So, it's lovely to continue to be around them ... advised by them, protected and loved by them."
But what exactly made the show so special? 
Jane the Virgin infused real moments into popular telenovela tropes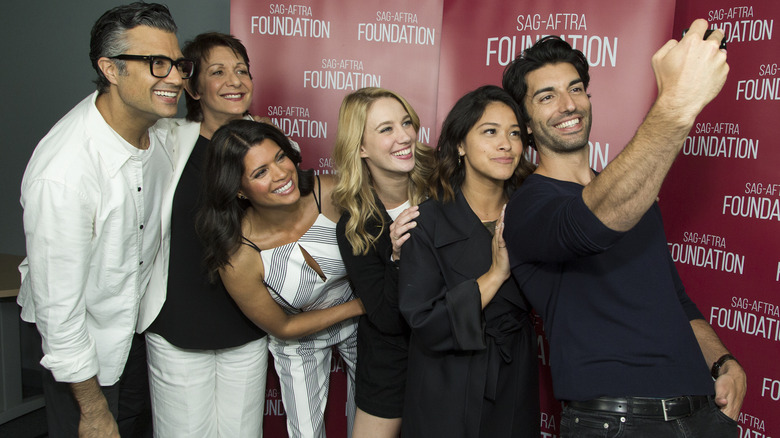 Vincent Sandoval/Getty Images
Executive producer Jennie Urman told The Wrap that "Jane the Virgin" was more than a loose adaptation — it was an ode to all telenovelas. "I didn't want to do a straight exact adaptation, because that show has already been done," she explained. "I didn't want to do a satire, because that's not what I came to do. I kept reminding myself that I'm writing love letters to the telenovela. That's the spirit in which I tried to approach this."
The Washington Post commended the series for taking popular telenovela tropes and making them relatable. Secret identity reveals, a long- lost evil sister, and characters coming back from the dead were a few tried-and-true tropes that resonated with the cast of "Jane the Virgin" (via Bustle). Its deep exploration of realistic themes such as family conflict, grief, and grappling with religion made it easy for fans to picture themselves in these undeniably over-the-top but heartfelt moments. The Washington Post also pointed out that the character growth was very believable. The relationship between Gina Rodriguez's character, Jane, and Yael Grobglas' character, Petra, made a natural progression throughout the show's five seasons, and they slowly evolved from arch enemies to self-made family by the end of the series.
If you're looking for your next show to binge, add "Jane the Virgin" to your queue. Come for the drama, and stay for the comedy and the emotional rollercoaster.