Kamala Harris' Niece Speaks Out About Her COVID Diagnosis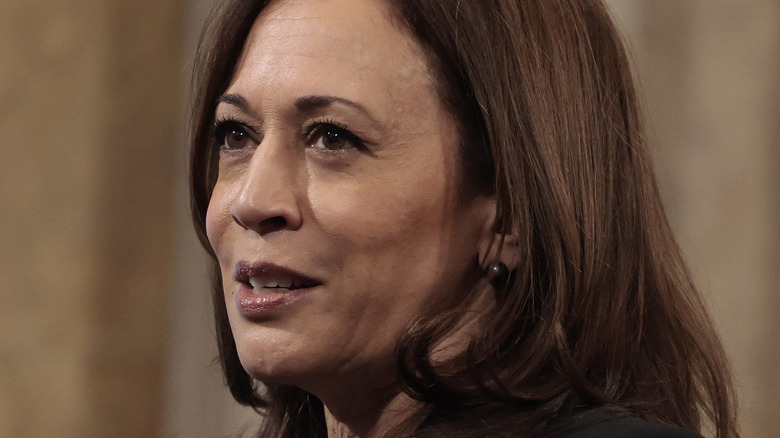 Anna Moneymaker/Getty Images
With the Omicron COVID-19 variant becoming the dominant one in the United States, it's clear that the country is in for a rough few weeks and President Joe Biden told Americans just that on Tuesday, December 21, in a speech to the nation warning about what's ahead (via CBS News). He also stressed once again that vaccinations are the key to making the Omicron surge less taxing on American lives and the country's hospital system, while also encouraging those who already have two shots to get their boosters.
COVID-19 has been hitting Washington D.C. hard with the district reinstating its indoor mask mandate right before Christmas after it was lifted just prior to Thanksgiving, Fox 5 DC reported. Meanwhile, Senators Elizabeth Warren and Cory Booker announced their COVID-19 diagnoses on December 19.
Now, the virus has hit Vice President Kamala Harris' family, because according to The Daily Mail, the VP's niece, Meena Harris, who resides in California, tested positive for COVID-19 on December 21.
Meena Harris has a warning for America about COVID-19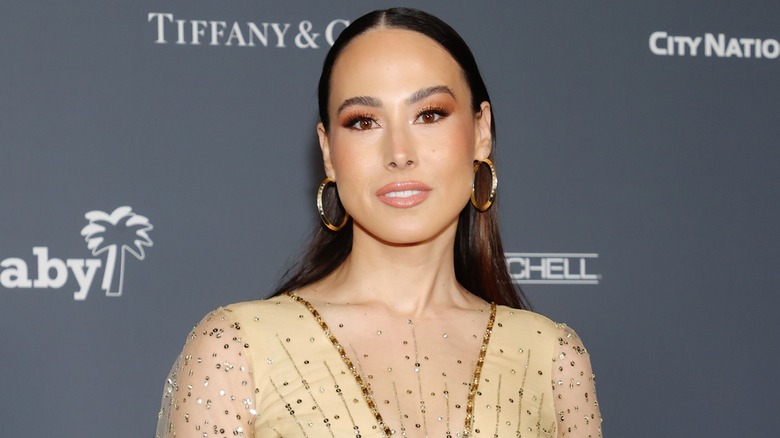 Emma Mcintyre/Getty Images
Meena Harris, the lawyer, children's book author, and niece of Vice President Kamala Harris tweeted on December 22 that she has tested positive for COVID-19.
"I have COVID," Harris tweeted. "Based on what I know, after testing negative several times last week, either I infected my friend or she infected me. So far her symptoms are 10x worse than mine. I'm boosted. She's not. Get the booster, people."
Indeed, the Pfizer vaccine is said to provide the same amount of protection once boostered against Omicron as it did other variants, according to NBC News. On December 20, Moderna announced that just a half dose of its booster provided 37 times the neutralizing antibodies to protect against Omicron than just two shots, while a full dose provided 83 times more antibodies (via The Associated Press), making booster shots the best protection against both the virus and severe disease.