How The Allegations Against Chris Noth Are Affecting His Marriage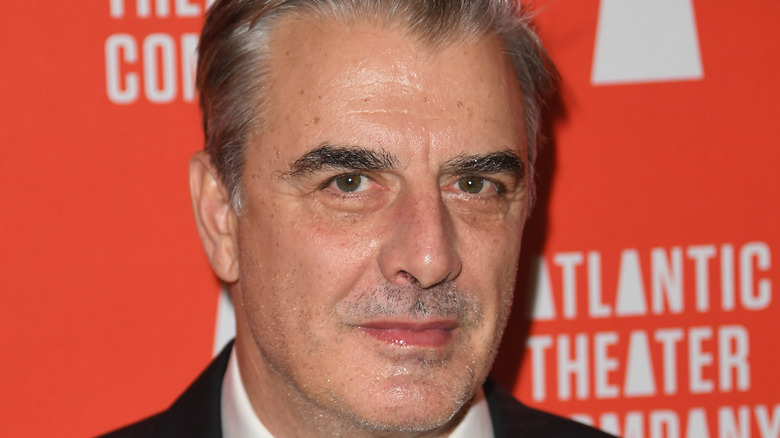 Nicholas Hunt/Getty Images
In mid-December 2021, two women came forward with allegations of sexual assault against "Sex and the City" actor Chris Noth. Zoe Lister-Jones, who works in the entertainment industry, and Lily, a journalist (note: both women used pseudonyms to maintain their privacy), told The Hollywood Reporter that they were sexually assaulted by Noth. A third woman, a 30-year-old tech executive, came forward later with her own allegations of sexual assault against Noth, per the Daily Beast. It seems as though the women were inspired to come forward with their allegations after Noth made an appearance as Big in the first episode of the brand new "Sex and the City" reboot, "...And Just Like That," earlier in the month.
Noth has denied all of the allegations thus far. "The accusations against me made by individuals I met years, even decades, ago are categorically false," Noth said, in part, in a statement he released to The Hollywood Reporter. "These stories could've been from 30 years ago or 30 days ago — no always means no — that is a line I did not cross." His fellow cast members from "Sex and the City" also released their own statement. "We are deeply saddened to hear the allegations against Chris Noth," "Sex and the City" stars Cynthia Nixon, Sarah Jessica Parker, and Kristin Davis said in a statement on Instagram Stories, per Page Six. "We support the women who have come forward and shared their painful experiences. We know it must be a very difficult thing to do and we commend them for it."
Noth's wife was spotted without a wedding ring after the allegations came to light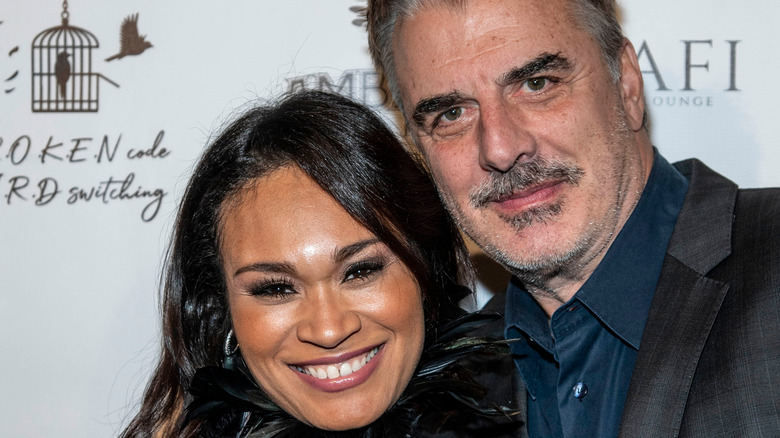 Eugene Powers/Shutterstock
On Monday, December 20, 2021, Chris Noth's wife of nearly a decade, Tara Wilson, was pictured without her wedding ring. According to Us Weekly, Wilson, who shares children Orion and Keats with Noth, was photographed sans wedding ring in the Sherman Oaks neighborhood of Los Angeles. A source close to Wilson confirmed that she had removed her wedding ring to Page Six — and also that her marriage to Noth is struggling. "Tara is upset and things are hanging by a thread," the insider said. "She just wants to protect the kids. That is her number one priority."
Despite being married to Wilson since 2012, one of the women who accused Noth of sexual assault, Lily, stated that he told her that he didn't believe in monogamy. "He said marriage is a sham. Monogamy is not real," Lily told The Hollywood Reporter in their bombshell report.
While it's unclear if Noth has been abusive toward his current spouse, his ex-girlfriend, model Beverly Johnson, filed a restraining order against him in 1995 after he allegedly physically assaulted her and threatened to kill her. "Chris Noth punched me in the chest and ribs, injuring my ribs, making it difficult to breathe, punching and bruising my face and body in which I had to have medical attention," Johnson claimed at the time, per Page Six. "On July 27, 1995, he made repeated threats on my life making up to 25 calls per day threatening to kill me [and] destroy my face. Threatened to kill dog."