Donald Trump Is Making Big Plans For January 6, 2022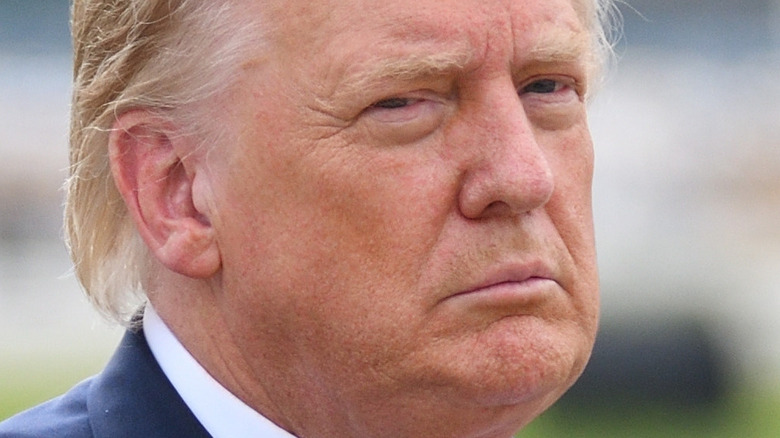 Evan El-Amin/Shutterstock
For most Americans, the events that unfolded on January 6, 2021, will forever be ingrained in their memory. On what can only be described as a dark day in American history, supporters of former President Donald Trump stormed the Capitol (via Fox News 21).
Loyal fans of Trump broke into the Capitol building, trampled first responders and themselves, and put the members of Congress' safety in jeopardy. The event claimed the lives of five people, including one police officer and four loyal Trump followers (per the New York Times).
The riots at the Capitol resulted in a criminal investigation (via NBC News). There's been a special committee assembled by Congress to bring justice to those who participated in the events. Other attendees are being found by the FBI for posting photos of themselves at the riots, or by people who know them turning them in.
Now, as the first anniversary of the events looms, former President Trump shares what his plans are for that day.
Where Trump will be on January 6, 2022 may not surprise you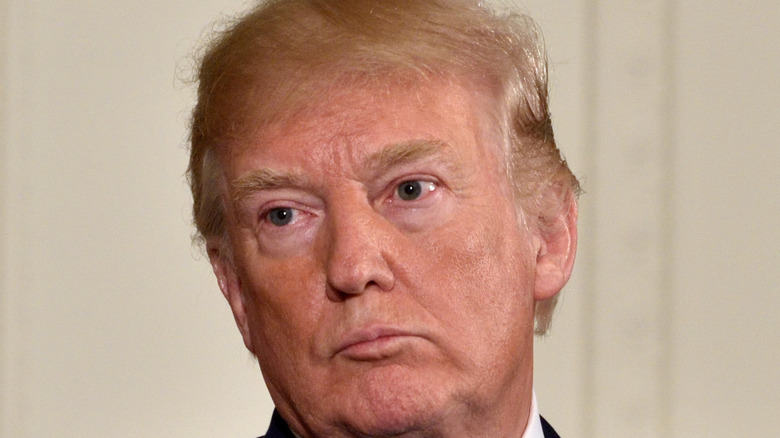 Evan El-Amin/Shutterstock
Many, including the special committee, have pointed the finger at former President Trump for the role he played in orchestrating the riots. Even his own supporters are flipping on him, placing the blame on his actions once they step inside the courtroom, facing charges for their actions that day (via Newsweek).
Dustin Stockton, who was subpoenaed by the House Committee after attending the riots, said, "He knew better. And there's no excuse for him sending people down into that situation without having the logistics, the security, the stage and sound systems to control the crowd."
Many people are wondering what Trump plans to do as the first anniversary of the riots approaches. According to The Hill, he is set on having a press conference from Mar-a-Largo.
In his statement, Trump said, "Why isn't the Unselect Committee of highly partisan political hacks investigating the CAUSE of the January 6th protest, which was the rigged Presidential Election of 2020?" He continued, "I will be having a news conference on January 6th at Mar-a-Lago to discuss all of these points, and more," Trump added. "Until then, remember, the insurrection took place on November 3rd, it was the completely unarmed protest of the rigged election that took place on January 6th."