Lance Bass Opens Up About Being A Dad To Twins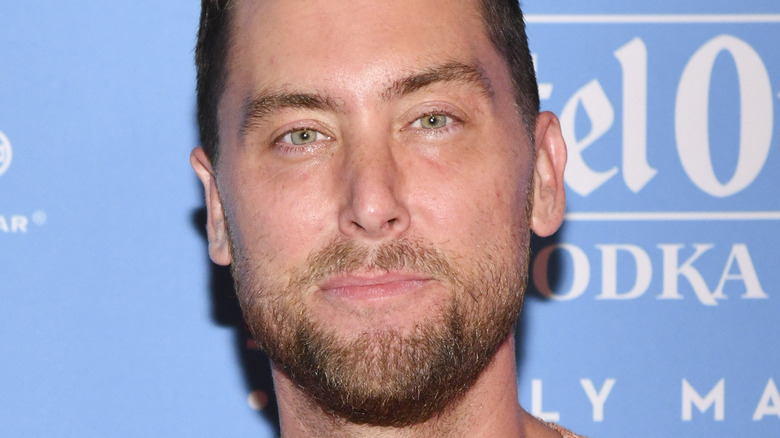 Rodin Eckenroth/Getty Images
Lance Bass and his husband Michael Turchin are happily parenting their newborn twins after a long journey with IVF and surrogacy. In 2019, the couple were expecting a baby boy via surrogate but sadly lost the pregnancy due to a miscarriage (via Entertainment Tonight). 
Bass opened up about the heartbreaking loss in an interview with People, saying that their experience is a common one. "Pretty much everyone we've known had bad luck at the beginning," he said. "The first time they tried it, it just did not work. And I feel like that is such a common thing. And it's great that we're able to talk about this because a lot of times I would believe that couples feel very alone in that situation."
Bass added that he and Turchin wanted to share their experiences to be an example for other gay couples. "There are not many great examples of gay couples having families in the public eye," Bass said. "We knew that we wanted to be very open and transparent with our experience because we wanted gay couples to be able to relate to us. ... And give them a kind of a blueprint of how to do it."
Now, Bass is giving fans an update about life with his twins.
Lance and Michael are loving life as parents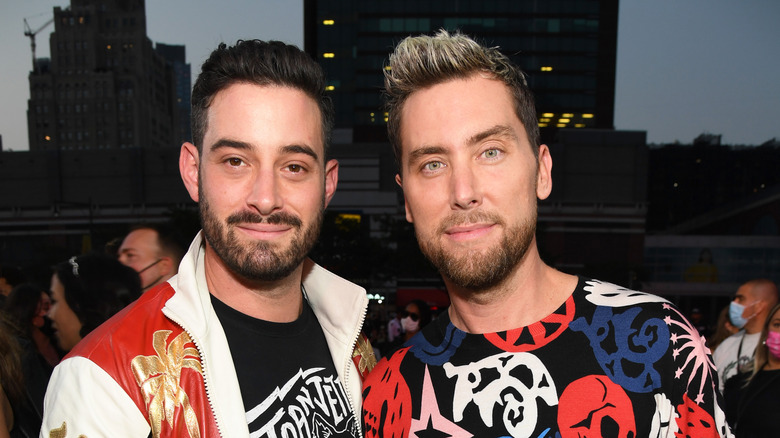 Kevin Mazur/mtv Vmas 2021/Getty Images
On October 13, 2021, Lance Bass and Michael Turchin welcomed their twins, Violet Betty and Alexander James (via People). The couple was thrilled to become parents via surrogate, but the former *NSYNC singer admitted that he was prepared for "the worst" when it came to parenting two little ones. However, it seems that Bass has been pleasantly surprised. "It's actually been better than expected," he confessed. "It's been a lot easier than we thought. We're just lucky — and knocking on wood right now that this doesn't change." Bass went on to gush over his son and daughter. "They've been so well-behaved. They don't make too much noise. They cry when they need to get changed and fed," he revealed.
Turchin also admitted that he has been "surprised" by how easy the transition has been for him and his husband. "I thought once the kids came, I'd just be constantly a nervous wreck," he stated. "And it was literally the most opposite. I think because we were just so calm and not in crazy new parent mode, when they came, we were just going with the flow. I think that rubs off on the kids, I think they really pick up on that. They're just such relaxed, fun, good kids so far," he added.
Bass went on to say that he loves cuddling the kids. "When they're sleeping on your chest, that's the best feeling in the world," Bass said.