Why Robert De Niro Was Interrogated By French Police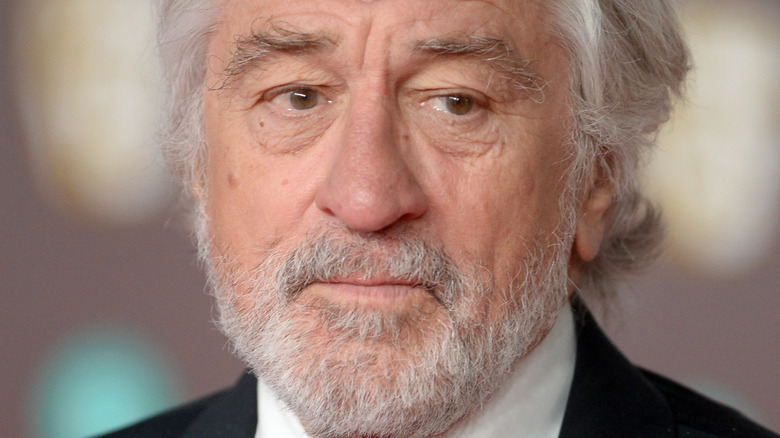 Cubankite/Shutterstock
Robert De Niro made a name for himself very early on in his career playing tough guys. From his first Oscar-winning turn as a young actor in 1974's "The Godfather: Part II" to his second Oscar-winning role as Jake LaMotta in 1980's "Raging Bull," De Niro was the type of actor who morphed into his characters — whether in trouble with the law or in trouble in the ring. By 1990, De Niro was playing a mobster again in "Goodfellas," but that same year he was cast against type in the Robin Williams vehicle "Awakenings" as a man who spent years paralyzed and lost inside himself due to a childhood disease, according to Biography.
Comedies like "Meet The Parents" showed that De Niro could make audiences laugh and laugh a lot, but at one point in his career, it seemed like the actor was living his own real-life movie. After all, as he was once quoted as saying (via Biography), "Acting is a cheap way to do things that you would never dare to do yourself." And on a trip to France he was accused of doing something out-of-character for him but in-character for some of the men he'd portrayed on the big screen.
Robert De Niro maintains his innocence in prostitution ring probe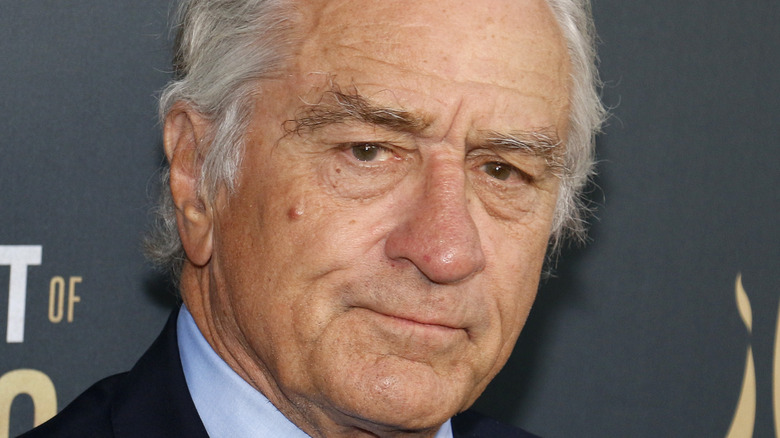 Tinseltown/Shutterstock
The year was 1998 and while in France, Robert De Niro was suspected of being part of an international prostitution ring and was detained by police for 6 hours and then questioned for another three, according to CNN. His name was reportedly found in an address book found during an investigation of the prostitution ring the year before. The actor's attorney, Georges Kiejman, told reporters that his client knew lots of beautiful women, so it might have not been unusual to be found in this address book, but maintained his innocence.
"I can categorically state, indeed Mr. De Niro has authorized me to do so, that he has never in his life ever paid to have any woman, including these three in question," Kiejman said, before admonishing the judge. "The judge, in my opinion, broke the law twice concerning my client. Firstly I believe it was the judge himself that authorized De Niro's name to be leaked in connection with the inquiry, and secondly, my client never received a summons and was therefore illegally detained."
Robert De Niro vows to never step foot in France again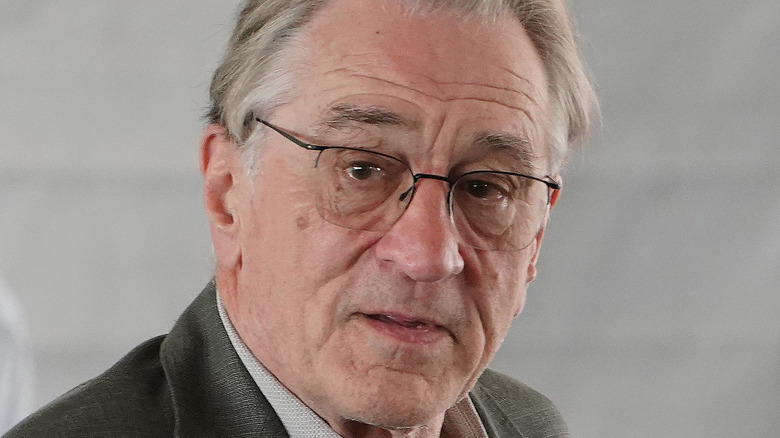 Pool/Getty Images
After being detained for 9 hours by police and being cleared of any wrongdoing, Robert De Niro was not at all happy with the country of France. "I will never return to France. I will advise my friends against going to France," De Niro told La Monde Magazine after the 1998 incident (via the BBC). "I don't see any reason why I should hang on to that thing which comes from a country which flouts its own motto 'liberty, equality and fraternity. I'm well beyond what one might call furious."
However, De Niro broke his own vow to never return to the European country more than a decade later. As the founder of his own film festival in New York, the Tribeca Film Festival, De Niro was the perfect pick in 2011 to be the jury president at the famed Cannes Film Festival. When his position was announced, De Niro didn't seem to have a bone to pick with France anymore and was thrilled to be associated with Cannes. "The Cannes Film Festival is a rare opportunity for me as it is one of the oldest and one of the best in the world," he said (via Festival De Cannes).