The Real Reason Robert De Niro's Parents Divorced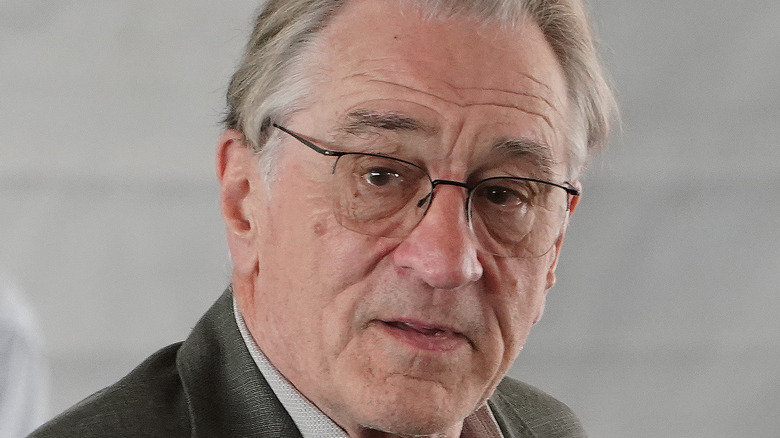 Pool/Getty Images
We may receive a commission on purchases made from links.
Dramatic actor Robert De Niro may come off as a stoic and intimidating person thanks to his roles as Jake La Motta in "Raging Bull" and controlling step-father Dwight in "This Boy's Life" starring Leonardo DiCaprio, but he also has a soft side.
De Niro's softer side appears when discussing the life of his late parents –- Robert De Niro Sr., an artist, and Virginia Admiral, a writer, and painter, per Los Angeles Times. While not much is known about his mom who passed away in 2000, more insight into the life of Robert De Niro Sr. has been documented since he passed away in 1993.
"The Irishman" actor is giving viewers an inside look at the work and life of his father by honoring his late father with the HBO documentary "Remembering the Artist: Robert De Niro Sr.," and the book "Robert De Niro, Sr., Paintings, Drawings, and Writings: 1942-1993."
And the actor himself has opened up about his father and the real reason his parents divorced.
Robert De Niro Sr came out as gay
Robert De Niro's father, Robert De Niro Sr., divorced his mom, Virginia, when the actor was 2 years old and living in Manhattan, according to Vanity Fair. And the reason behind the couple parting ways is because the senior De Niro came out as gay.
In an interview with Out, the "Little Fockers" lead man expresses how much he wished he would have spoken with his father about his sexuality after reading personal journals documenting his struggles. He said, "I was not aware, much, of it. I wish we had spoken about it much more. My mother didn't want to talk about things in general, and you're not interested when you're a certain age."
It's those journals that gave De Niro a deeper understanding of his father's day-to-day personal struggles with his mental health and his sexuality, per The Guardian. Now De Niro wants to honor his father by paying tribute to his life's work.
"Because I regret certain things with my parents that I didn't follow through on. I feel it's my obligation to kind of document what he did, to keep it going. The whole reason to do it is for my father" (via Huffington Post).
The actor joins many other celebrities fighting mental health stigma by openly, honestly, and unapologetically talking about mental illness.