Prince Harry Might Show Up On TV Screens In This Surprising Way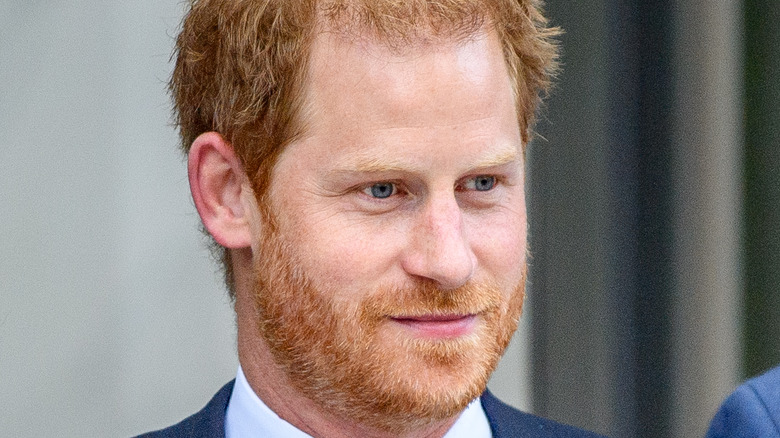 Roy Rochlin/Getty Images
There have been rumblings that Meghan Markle may want to branch out and host her very own daytime talk show after she appeared on "The Ellen DeGeneres Show" back in November 2021. Fans already know that the Duchess of Sussex is at home in front of the camera due to her acting experience in films and on television shows such as "Suits." And, according to The Mirror, Markle reportedly felt good after her chat with DeGeneres. "Meghan was rejuvenated by the whole Ellen experience and came home excited about what a dream job it would be for her," a source told Heat magazine.
The source went on to explain why hosting a talk show may be a perfect fit for Meghan, commenting, "The idea of picking whoever she wants to interview while having plenty of fun and also addressing the topics she cares about is really starting to appeal — especially as it will boost her popularity."
While Meghan may have aspirations to host her own talk show, it may be her husband, Prince Harry, who beats her to the punch as rumors are flying that he may make a very interesting appearance on late-night television in the new year.
Prince Harry could host a late-night TV show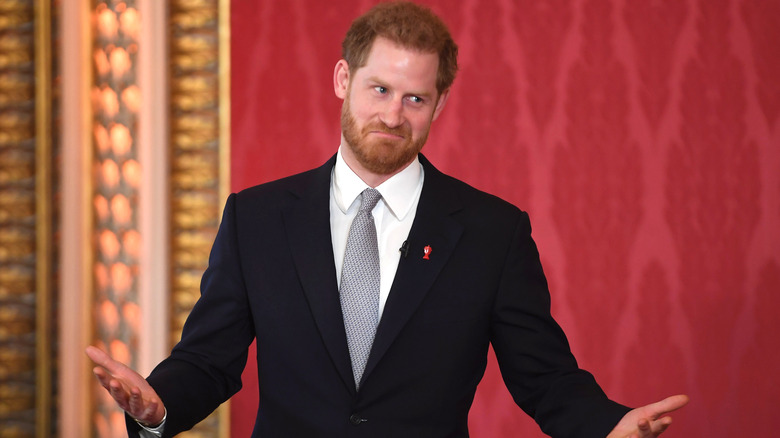 Wpa Pool/Getty Images
According to The Express, Prince Harry could be in talks to take over his friend James Corden's "The Late Late Show" as a way to gain publicity and promote his upcoming memoir. 
"One of the ideas that they're floating around over at CBS is the fact that Prince Harry, for one night only, could simply take over 'The Late Late Show' which is hosted by James Corden," said royal commentator, Neil Sean. "When you think about it does make perfect sense simply because they're good chums and, of course, it would be a great way for Prince Harry to sell that book directly to the American public. They could film some sort of skits and jokes, the type of thing that happens on these late-night shows," he added.
"Now a lot of people may skip and say, 'oh, this won't happen.' Let's not forget he does have to do something to sell the book. It can't be all serious, they need to be able to show a fun side and as ever we have to say allegedly at this stage it's very early days but this has happened," Sean concluded
The Duke of Sussex announced his memoir in the summer of 2021, and the hotly-anticipated book is due to be released sometime in 2022.