The Days Of Our Lives Star That's Been On The Show The Longest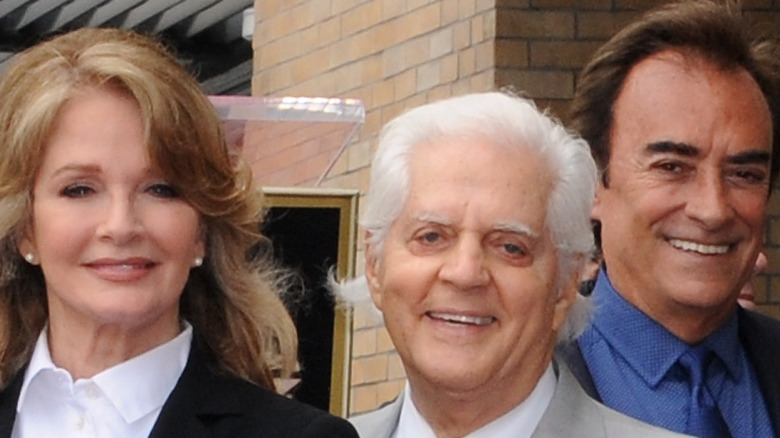 Albert L. Ortega/Getty Images
Longtime "Days of Our Lives" viewers know that there are some characters who have made it through all the ups and downs that life has thrown at them, and are still kicking. These characters are iconic, and that is largely in part to the actors who have dedicated their careers to portraying them. There are a number of "DOOL" stars who have stuck with the roles that they originated, and for that have become beloved by viewers during the soap opera's more than 50-year run. Actors such as Deidre Hall, who debuted as Dr. Marlena Evans in 1976 and is still a very important and active member of the cast (via TV Overmind).
Actor James Reynolds began playing the character of Abe Carver in 1981 and quickly won over the hearts of viewers, as his character has always been seen as caring, trustworthy, and fair. Meanwhile, actress Suzanne Rogers began playing Maggie Horton in 1973 and has spent nearly 50 years playing the role. However, there is one person who has Hall, Reynolds, and Rogers beat when it comes to starring on the show for the longest amount of time.
Susan Seaforth Hayes first debuted on DOOL in 1968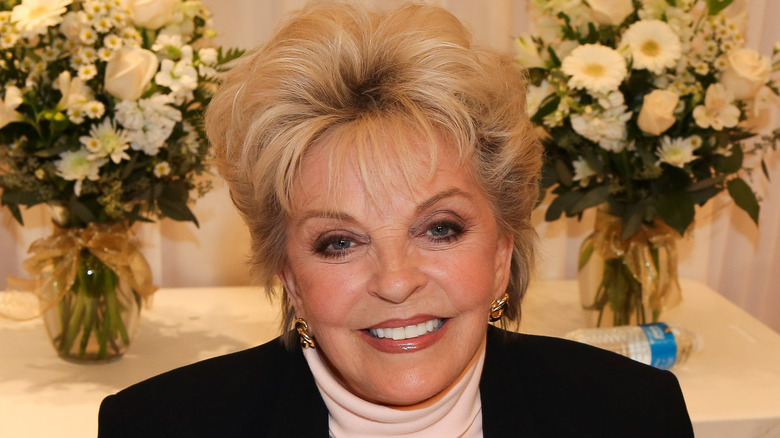 Scott Legato/Getty Images
According to TV Insider, actress Susan Seaforth Hayes first debuted as Julie Horton Williams on "Days of Our Lives" back in 1968. The actress has been a fixture on the show for over 50 years. During that time, she met and married her co-star, Bill Hayes, and the couple's characters even tied the knot.
While celebrating her 50th anniversary on the show back in 2018, Seaforth Hayes opened up about what "DOOL" has meant to her. "I'm very grateful. 'Days of Our Lives' has given me a wonderful marriage, my mother [the late Elizabeth Harrower] another career as a soap opera writer, and the opportunity for me to do some acting, some of which I'm very proud of. 'Days' has given me friends all over the world and a continued enthusiasm for life. I look forward to the show going on and on and getting to be a part of it," she said.
After all of these years, Seaforth Hayes says that she still loves playing the character of Julie. "Julie has inherited some of the mantel of Alice [her late grandmother, played by the late Frances Reid]. She is still a passionate character. It's fun to play," she said.
In turn, fans also love seeing Seaforth Hayes during episodes of the soap, as "DOOL" has always appeared to value their veteran actors and longtime characters.