How The January 2 New Moon Will Affect You If You're A Pisces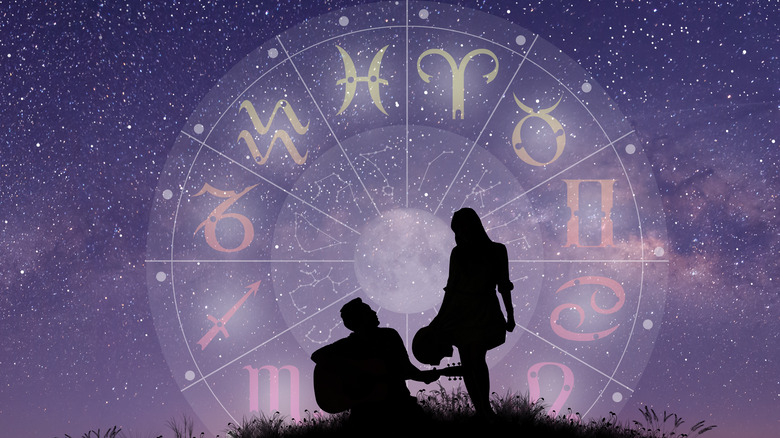 Peach ShutterStock/Shutterstock
January 2022's new moon falls on the 2nd, as the brand new year is getting started. Allure reveals that instead of trying to set New Year's resolutions, which are often hard to keep, try working with the new moon to set intentions about life, particularly your career for the upcoming month and year. The outlet reveals that now is the time to set those goals and then meditate on them in hopes of achieving your desires.
Since the new moon is the best time for a fresh start, and it's paired with a brand new year, it should be easy to figure out what you want for the days ahead. In addition, Mercury, the planet of communication, will also enter Aquarius, which means that you should feel inspired to vocalize what you want and plan the next steps in your professional life (via Allure). And if you're a Pisces, you may also want to reconnect with some of the most important people in your life during the January 2022 new moon.
January new moon will affect relationships for Pisces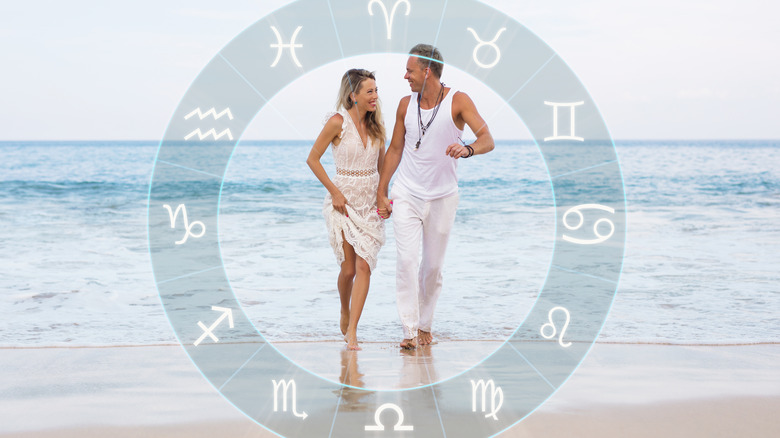 Kaspars Grinvalds/Shutterstock
According to Bustle, if you're a Pisces (born between February 19 and March 20), the new moon on January 2 is the perfect time for you to focus on your friendships. Perhaps you need to reconnect with some old pals who you haven't seen in a while, or even be on the lookout for a new friend. This could carry over into work as you may find new connections at the workplace as well.
In addition, look to expand your networking skills. The new moon could also be the right time to revamp your résumé, or even give your social media pages an overhaul so that you have the opportunity for new connections and possibly new relationships going into 2022. Allure notes that Pisces may feel a confidence boost during the new moon and that romance could also be on the horizon. So join a dating app or introduce yourself to someone new at an event to see if there's a spark.
January's new moon is special as it comes at the beginning of a new year. So use it to its full potential and go after what you want.