All The Backdoor Pilots You Missed In Law & Order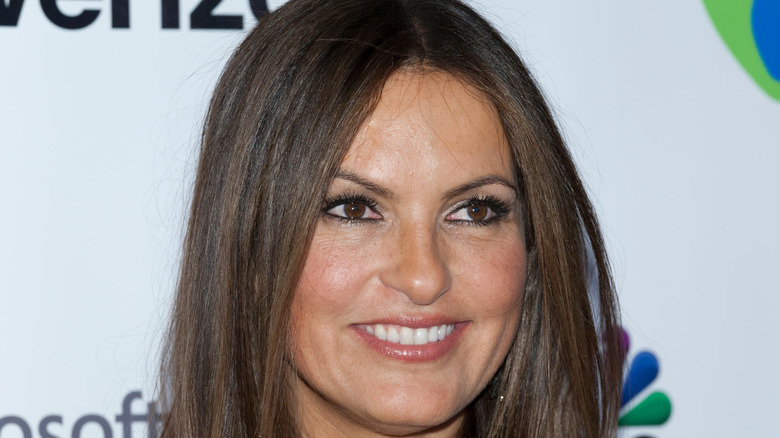 Lev Radin/Shutterstock
"Law & Order" is known for its impressive amount of spin-off series. While the parent series was wildly popular during the time it aired, "Law & Order: Special Victims Unit" has become one of NBC's highest-rated shows (via TV Series Finale). It was the 6th most popular show during the 2020-21 Season and was renewed for another season.
"Law & Order: SUV" isn't the only popular spin-off series in the franchise. "Law & Order: Organized Crime" was the 5th most popular NBC show during the 2020-21 season and was also renewed for another set of episodes (via Variety).
While "Law & Order: Organized Crime" might be considered a backdoor pilot, meaning they introduced characters in the parent series before giving them their own spin-off with Christopher Meloni reprising his role as Detective Stabler from his days on SVU, the show has gone on to become successful. However, previous backdoor pilots from the "Law & Order" universe have not been as lucky. There have been pilots that never even hit the airwaves.
There was supposed to be a series based on a hate crimes unit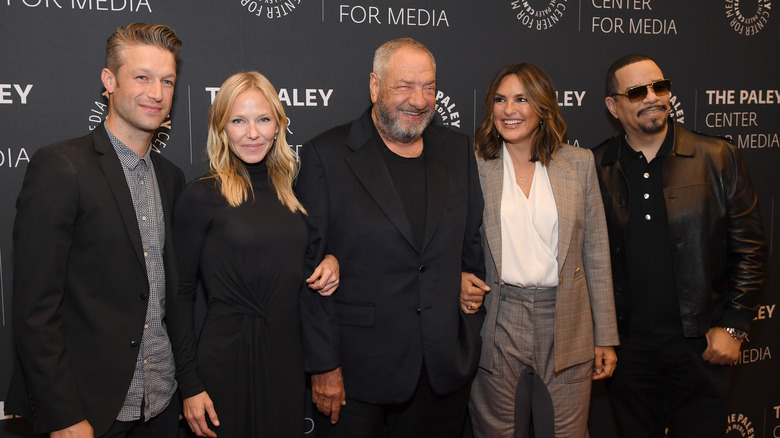 Dimitrios Kambouris/Getty Images
The "Law & Order" franchise was looking to add another series to their arsenal called "Law & Order: Hate Crimes" (via The Wrap). The show was supposed to debut back in 2019 before the latest season of "Law & Order: SVU." "Hate Crimes" was set to portray the New York Police Department's unit that focuses on hate crimes. The stars of "SVU " were going to be featured often on the new spin-off, but it didn't pan out.
It seems the show did not hit airwaves due to language concerns (via TV Line). Those at NBC believed the show would be better for streaming on their service Peacock rather than going to cable.
"SVU" showrunner Warren Leight said, "The vocabulary people use when they commit hate crimes is not acceptable on network television, and that's an interesting consideration." Leight continued, "I think ["Hate Crimes"] is a show that needs to be made," he said. "Where it dovetails with 'SVU,' it's about the toll a hate crime takes on a victim, a victim's family, and a community. It's an arena I think needs to be written about. I'd like to see this show go [forward]."
Another Law & Order backdoor pilots never happened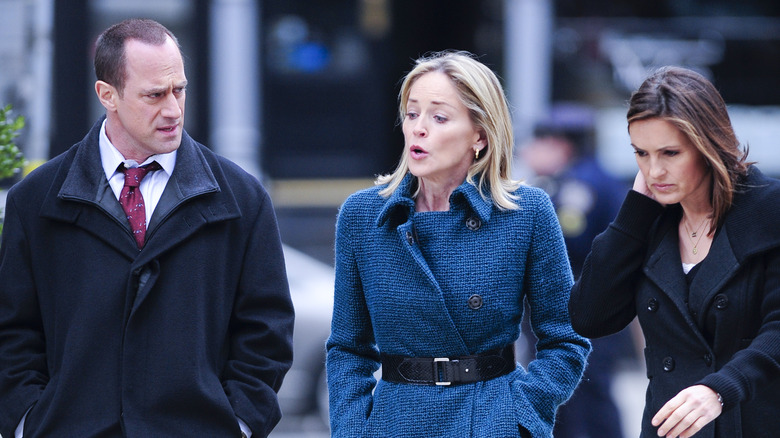 Ray Tamarra/Getty Images
Another "Law & Order" spinoff that never came to fruition was a show called "Law & Order: For The Defense" (via Pop Culture). The show was picked up by NBC but was canceled before an episode even aired. The details surrounding the show and the network's decision to cancel it before it ever aired are foggy. It seems the network and producer Dick Wolf simply chose not to move forward with the project.
The show was set to give an inside look at the defense firm often seen in the courtrooms of their other spin-off series (per Deadline). However, the cast was unknown. It seemed the cast was planned to be announced over time, but since the show was never aired, fans were left in the dark when it came to which attorneys from other shows would have had roles on "For The Defense."
A similar series, "Law & Order: Trial By Jury" was set to showcase a similar side of the show but was unsuccessful as well.