John Madden's Net Worth At The Time Of His Death Might Surprise You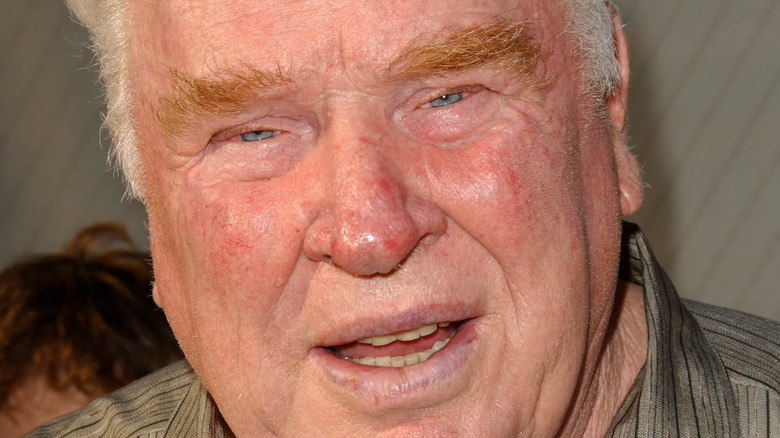 S Bukley/Shutterstock
Sad news football fans: Acclaimed football coach John Madden has died unexpectedly at the age of 85 (via CNN). Madden was a former player and a Super Bowl-winning head coach. During his 10-year tenure with the Raiders, the football team was on a constant winning streak, thanks to Madden's expertise. His former football team released a statement, saying, "Few individuals meant as much to the growth and popularity of professional football as Coach Madden, whose impact on the game both on and off the field was immeasurable."
After football, Madden went on to become a sports analyst and worked for several news outlets, including FOX, CBS, ABC, and NBC (via CNN). For his work in sports commentary, Madden received 16 Emmy awards.
Adding on to his football skills and sports commentary, Madden is also widely known for being a best-selling author and the face of the popular sports game, "Madden NFL Football" (via AP News). His work in these various career fields has made him a pretty wealthy guy. Here is how much Madden was worth before his death.
Madden has a net worth in the millions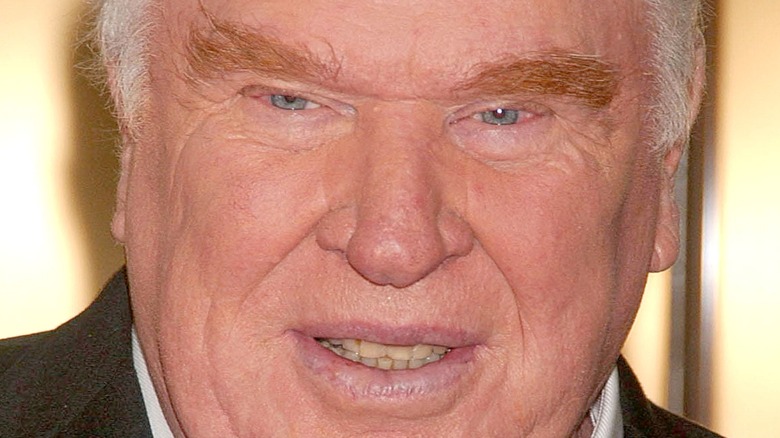 Everett Collection/Shutterstock
As a former coach in the NFL, sports broadcaster for several networks, and an author, Madden is sure to have more than enough money in the bank. According to Celebrity Net Worth, the former football player is worth $200 million. Not a shock, considering he's one of the most recognizable figures in the sports industry. What's intriguing, however, is how Madden built his wealth from his football career. After Madden retired and became a sports broadcaster, he earned $8 million a year ($14 million now due to inflation).
With that salary — and a few sums of money tucked away from his sports career — there's no way Madden could be worth that much. Enter: the Madden video game. The bulk of Madden's net worth comes from the game. He was so beloved by the game that "Madden" was initially named "John Madden Football" when it was created in 1988. "Today we lost a hero," game maker EA Sports said in a statement. "His knowledge of the game was second only to his love for it and his appreciation for everyone that ever stepped on the gridiron."
John Madden, you truly will be missed.