Oprah's Statement On Dr. Oz's Senate Run Speaks Volumes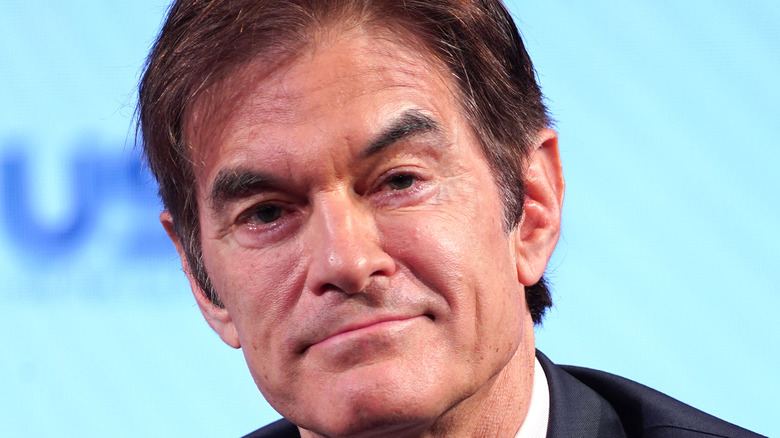 Leigh Vogel/Getty Images
Dr. Mehmet Oz has decided to take on his biggest and sickest patient of all: America. 
As his website declares, he's running for Senate in Pennsylvania to give the country a dose of what he claims it needs: affordable health care, school choice, an end to illegal immigration, cheaper prescription drugs, and "making sure people know the truth about COVID." 
So far, Dr. Oz has received one endorsement from a prominent GOP member, Rep. Guy Reschenthaler, who called him "our clearest path to victory in this election" (via New York Post). Reschenthaler added that, like former President Donald Trump, the doctor is a familiar name and a non-career politician, which could work in his favor. 
But fans who were hoping to see a boost from one of Dr. Oz's most famous friends may be sadly disappointed. New York magazine reporter Olivia Nuzzi recently wrote about the celeb doctor's Senate run and asked Oprah Winfrey to comment. 
After refusing at first, Oprah finally released a statement via her spokeswoman: "One of the great things about our democracy is that every citizen can decide to run for office," she said (via People). "Mehmet Oz has made that decision. And now it's up to the residents of Pennsylvania to decide who will represent them."
Nuzzi later tweeted an interesting observation: "I couldn't help but notice that just like the @PhillyInquirer, Oprah referred to Dr. Oz by his name 'Mehmet Oz' — no 'Dr.'" (Dr. Oz has accused the paper of trying to "cancel" him by leaving off his title.)
Here's what that statement from Oprah could really mean.
Is Oprah keeping her distance from Dr. Oz?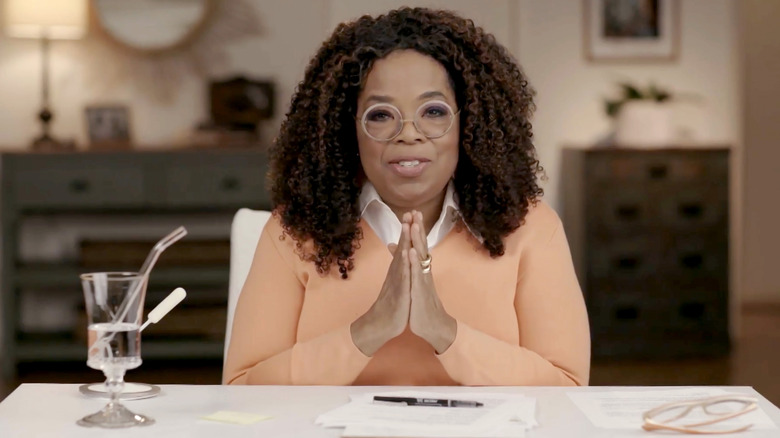 Arturo Holmes/Getty Images
Oprah Winfrey's noncommital statement came as a surprise to many, considering that she was responsible for making Dr. Oz a household name. Thanks to his dozens of appearances on her talk show, the cardiologist went on to launch his own syndicated show and magazine. 
Was she simply following her protegé's advice? The New York Post reports that, at a recent Republican event, Dr. Oz said that he told Oprah not to get involved with the campaign.
"I asked her to stay out," he said. "Don't support me because if you get involved in any way, you'll get hurt and I don't want my friends hurt."
But has politics driven a wedge between the two? Oprah has long championed liberal causes, and there were even murmurs in 2020 about putting her on the ballot to oppose Donald Trump (via CNN). By contrast, Dr. Oz is taking a highly conservative approach to the issues in his campaign. 
Some think Oprah may also be distancing herself from the doctor over his credibility issues. Although he's a respected cardiac surgeon, his promotion of unproven health remedies — like hydroxychloroquine for COVID-19 — has hurt his reputation (via NBC News).
The Twitterverse has plenty to say about Oprah's statement. Some applaud her neutrality, while others think she should own up to her part in making Dr. Oz a star. One tweeted, "Have great respect for her success in business. But if one doesn't stand up for what is right and SAY something, then I don't respect that person's values."