Alex Rodriguez's Post About His Ex-Wife Is Raising Eyebrows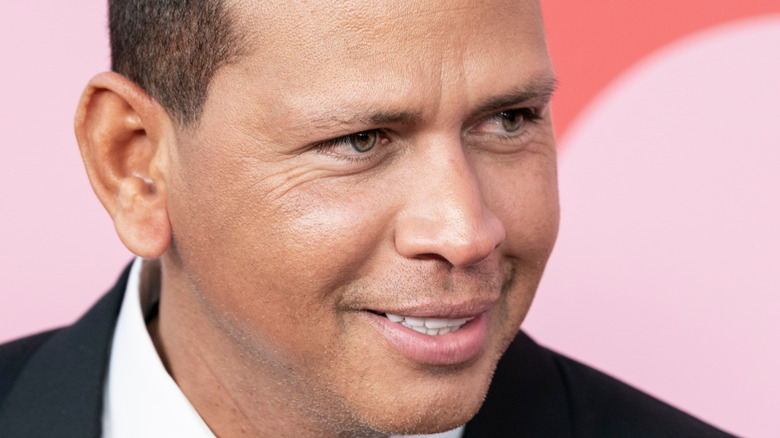 lev radin/Shutterstock
You might know Alex "A-Rod" Rodriguez for his time playing shortstop and third base for 22 years in the MLB, twelve of which were spent playing for the New York Yankees; he was a three time MVP and fourteen time All-Star (via Baseball-Reference). You also might know him from his four years in a relationship with superstar Jennifer Lopez (per Cosmopolitan).
Before Rodriguez was coupled up with Lopez, he was married to Cynthia Scurtis from 2002 to 2008; it ended when, according to Vanity Fair, Scurtis filed for divorce due to "extramarital affairs and other marital misconduct." Rodriguez and Scurtis have two daughters, Natasha and Ella, and Scurtis is now married to realtor Angel Nicolas (per US Weekly).
After Lopez and Rodriguez split, the former couple has been spending more time together with their girls and with Nicolas and Scurtis's daughter Ella. "It's like they're one big happy family when they're together," an insider told US Weekly.
And Rodriguez honored Scurtis on her birthday on Instagram with a series of pics of Scurtis through the years from the birth of one of their daughters and including a picture of what seems to be Scurtis at her wedding to Nicolas. In the caption he wrote "Today I am celebrating someone very special in my life. Someone who continues to make a difference in my daughters' lives every day and has my eternal respect and admiration."
Rodriguez and Scurtis seem to be happily co-parenting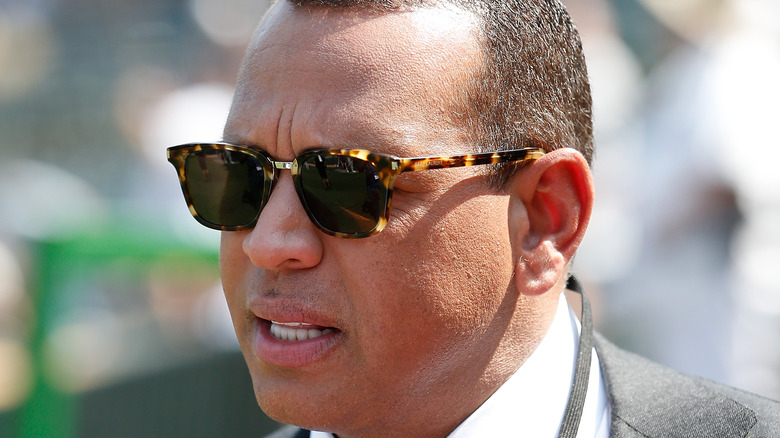 Lachlan Cunningham/Getty Images
Rodriguez went on to say: "You've always been a wonderful mother and role model to our two incredible daughters. [...] I've always said that when it comes to co-parenting, I'm extremely lucky because most people only have a 50-50 split of time with their kids. With us, it feels more like 100-100."
In the comments, a lot of people are showing love for the respect for the mother of his kids. One wrote "So much respect for this post not a lot of people do this and have the ability to keep a good relationship with Their ex! happy birthday to her with many blessings." Another wrote "Nothing like a man respecting his children's mother."
Others saw it as a little odd: "Seems too strange how he dedicated this post, still hurt the way [Jennifer Lopez] walk away from him and now want to let the world [his] ex meant everything to him."
The 100-100 co-parenting relationship between the two seems to better than things were a few years ago, when the two were in the middle of a child support dispute that Lopez reportedly got involved with. As Scurtis said at the time, "Alex has dated some wonderful women since our divorce, many of whom have had positive relationships with our children. Alex and I have worked well trying to create a stable environment for our daughters and there has never been an issue. Until now" (per US Weekly).