What You Need To Know Before Signing Up For A Wine Subscription Box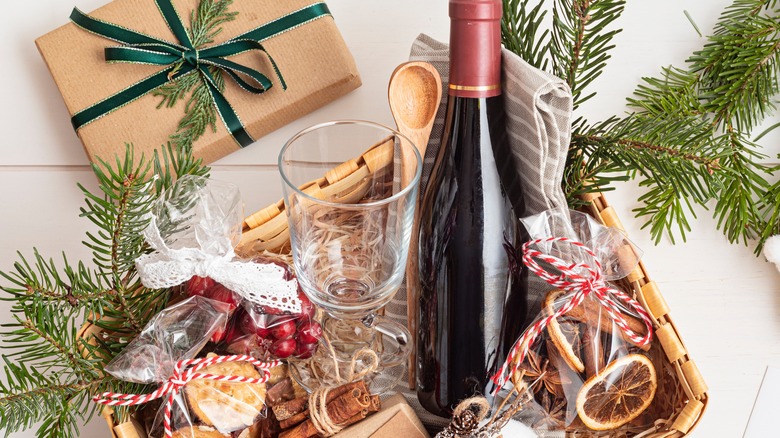 Netrun78/Shutterstock
Whether you're trying to uncover the best wines for beginners or you're a seasoned wine lover who is now looking for the healthiest wines you can put in your body, a wine subscription box is sometimes the best approach for new and pro wine drinkers alike. These services typically offer a wide variety of wines and attempt to match your taste through some form of test that asks potential subscribers their wine preferences. From there, they can matchmake unique boxes of wines that each subscriber will love (via Town & Country Magazine).
WIne subscription boxes are popping up all over the place as the general popularity of subscription boxes rise. Wines are a perfect fit for this trend because they're endlessly diverse, and while they're particularly beloved in mommy wine culture, many people of all social strata appreciate the uniqueness of these boxes. However, it's worth noting that these boxes can prove pricey, so they're also a symbol of higher socioeconomic classes.
Still, while understanding their prices and preference tests are important, there's much more to uncover about wine subscription boxes.
Wine subscription boxes want to make a connection with their subscribers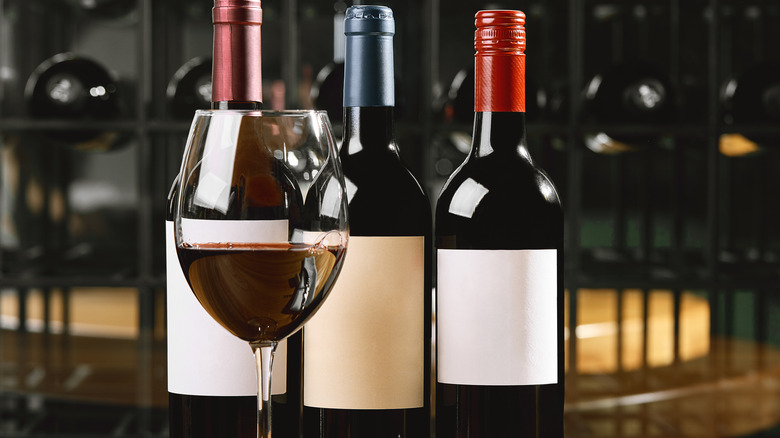 Gerain0812/Shutterstock
Wine subscription boxes aim to make wine lovers' lives easier, bringing wine directly to their doorsteps. What you need to know then is that many wine subscription services offer both monthly deliveries of wine and less-frequent deliveries, depending on how often you drink and how often you want to receive more varieties (via The Pioneer Woman). Furthermore, many will allow you to pause your subscription for periods of time in which you're not drinking and then resume it with your same preference test. This means you shouldn't have to take a new test and start the whole process over.
In addition to bottles of wines, many wine subscription boxes offer cards that detail the best food pairings for each wine variety they sent you that month (via Cratejoy). This extra touch helps you have the best experience with your wines and can help you develop new preferences and tastes or simply have the most pristine experiences with the wines you already love. Moreover, many will have cards that provide specific details about each wine, including the year the wine was made, where it originated from, its flavor notes, and more. This is a treat for serious wine lovers who appreciate the craftsmanship of wine.
Ultimately, wine subscription services do their best to connect people with wine in a full way. This sometimes includes seasonal boxes or other themed ideas, but at its core, this service is about bringing both new and familiar tastes to wine lovers.