The Three Rules Kate Middleton Follows As A Mom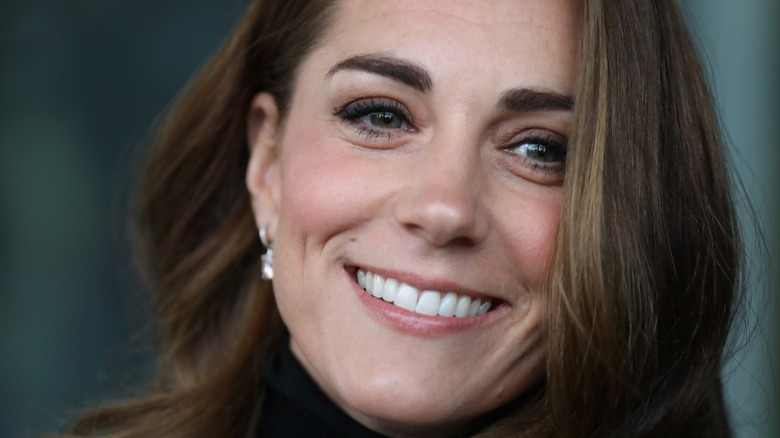 Tim P. Whitby/Getty Images
Kate Middleton and Prince William's three children, Prince George, Princess Charlotte, and Prince Louis are often gushed over when they're seen in public. While the three young royals are reportedly a bit rambunctious from time to time (via OK!), they are often the picture of a well-behaved and loving group of siblings. Much of that can likely be attributed to William and Kate's parenting style. The Duke and Duchess of Sussex are said to be a bit on the strict side (via The Mirror), but are known for their warm and caring ways when it comes to raising their brood.
"Kate is a sensitive and warm mum. This is a called an authoritative style of parenting that is now encouraged," Dr. Rebecca Chicot said (via The Sun). Chicot also revealed that Kate creates a sense of love and boundaries by getting "down to their level to talk to them" while still allowing them to "be children." Chicot adds, "She has a lovely balance of sensitivity and gentle boundaries." Previously, Kate admitted how she handles stressful parenting moments. "When my son has a temper-tantrum, I try to put into words how I think he might be feeling in a slow and calm and gentle way," Kate said of her parenting technique.
Now, Kate's three important parenting rules are being revealed, and they are principals that every parent can use with their own children.
Kate runs a tight ship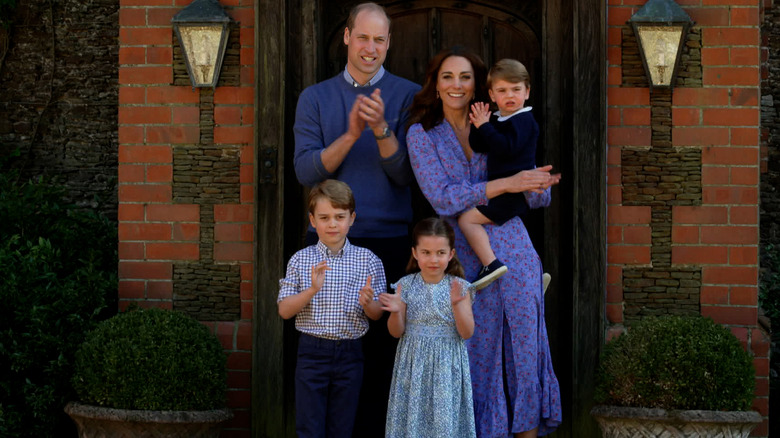 Comic Relief/Getty Images
According to People, Kate Middleton is a very hands-on mother to her three children, George, Charlotte, and Louis. The Duchess of Cambridge is busy carrying out all of her royal duties. Although she has help with the kids in the form of a nanny, sources reveal that Kate "runs things at home with the kids and the schedules." To keep things in order, Kate is said to have three main rules that she uses while parenting her children.
Kate's first rule is to encourage the children to be outside. She wants them to take a break from the screens and out into nature. Whether rain or snow, the Cambridge kids are expected to spend some time outdoors each day. "It makes a huge difference," the duchess previously said. In addition, Kate also ensures that the children have plenty of fun together as a family. The brood schedules vacations together, and are said to love to engage in activities such as roasting marshmallows over an open fire. Finally, Kate reportedly makes a point to be present in the moment, which means being there for her children during school activities and more. "Kate likes to keep an ordinary life," a source said of the royal.
William and Kate have a lot on their plates with their royal duties and growing family. However, they're said to be great at making time for it all. William even allegedly brings his wife a gin-and-tonic each night once the kids are in bed.