Hollywood Reacts To The Death Of Betty White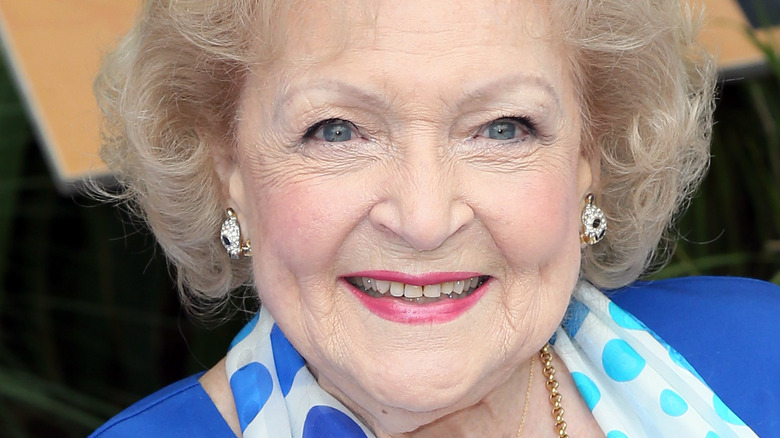 David Livingston/Getty Images
This year is ending on a sad note with the news that Betty White died at the age of 99, reportedly from natural causes (via TMZ). The star of movies like "The Proposal" and iconic shows like "The Golden Girls" will be sorely missed by fans and famous friends alike (via IMDb). In fact, celebrities quickly flocked to Twitter to pay tribute to White, who made people laugh since 1945, when she first graced the screen.
George Takei was among the stars who first reacted to the actress' death, tweeting, "Our national treasure, Betty White, has passed just before her 100th birthday. Our Sue Ann Nivens, our beloved Rose Nylund, has joined the heavens to delight the stars with her inimitable style, humor, and charm. A great loss to us all. We shall miss her dearly." Of course, he was referring to two of her most famous parts.
Dan Rather honored White, who was about to celebrate her 100th birthday, with this tweet: "A spirit of goodness and hope. Betty White was much beloved because of who she was, and how she embraced a life well lived. Her smile. Her sense of humor. Her basic decency. Our world would be better if more followed her example. It is diminished with her passing."
Many more celebrity tributes soon poured in.
Celebrities recall fond memories of Betty White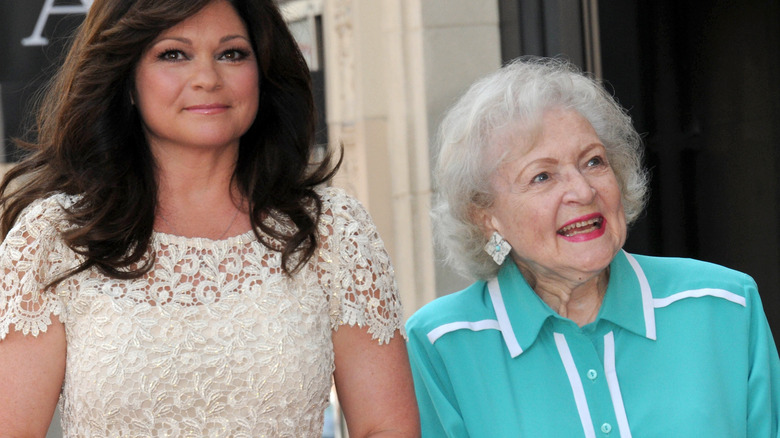 Albert L. Ortega/Getty Images
Ellen DeGeneres soon expressed her thoughts about White's death via Twitter, writing, "What an exceptional life. I'm grateful for every second I got to spend with Betty White. Sending love to her family, friends and all of us."
Kathy Griffin shared a series of funny stories about her encounters with White, also tweeting, "Betty White. Where do I begin? I've known her long, but I think the first time I met her was when she was a guest star on Suddenly Susan in the late 90s. Everyone was very excited she was on the show."
Seth Meyers shared a fun tidbit about the star, tweeting, "RIP Betty White, the only SNL host I ever saw get a standing ovation at the after party. A party at which she ordered a vodka and a hotdog and stayed til the bitter end." Meanwhile, Andy Cohen tweeted, "Tonight we will raise MANY glasses to the WONDERFUL legacy of Betty White!!!"
White's friend and former co-star Valerie Bertinelli, who shared the screen with the legend on "Hot in Cleveland," shared this brief and sweet sentiment: "Rest in peace, sweet Betty. My God, how bright heaven must be right now" (via IMDb). 
Ryan Reynolds, another former co-star — they appeared in "The Proposal" together — and friend, shared a post on Instagram honoring White, writing in part, "The world looks different now."