Can You Use Lipstick As Blush?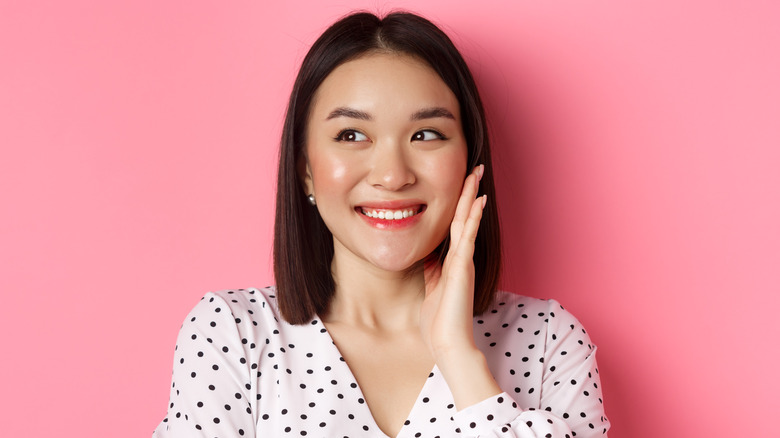 Mix and Match Studio/Shutterstock
The power of lipstick cannot be argued against. We know it can take us from meh to wow in seconds, and that little tube of happiness has added so much joy to our lives. Makeup lovers and DIY experts have been finding many unexpected and unique uses for lipstick over the years. Did you know you can also use red lipstick to cover dark circles because the bright red can neutralize the blue hues under your eyes (via Makeup.com)? 
Interesting, right? But let's say you are out and want a slight flush on your cheeks and all you have is lipstick. Well, you can use the color from your lipstick to give yourself a little color as well. Using lipstick as a cream blush is one of the oldest and most common makeup tricks and for a legit reason (via Insider). You don't need to buy a blush when you already have tons of lipsticks, and that gives you so many colors to play with. 
You can use your red lipstick for a more dramatic look or a pink shade for a romantic flush. Corals and oranges also work perfectly as blushes because they give you a sun-kissed glow. In the end, whatever color you choose, you want it to look natural and beautiful. Makeup artist Elisa Flowers told Refinery29, "I like to use my fingertips when putting lipstick on cheeks. It makes it easier to smudge it out and blend it into the skin." It can be totally fun to break the makeup rules, and here are some of the best lipsticks to use as a blush.
These creamy, sheer lipsticks make the best blush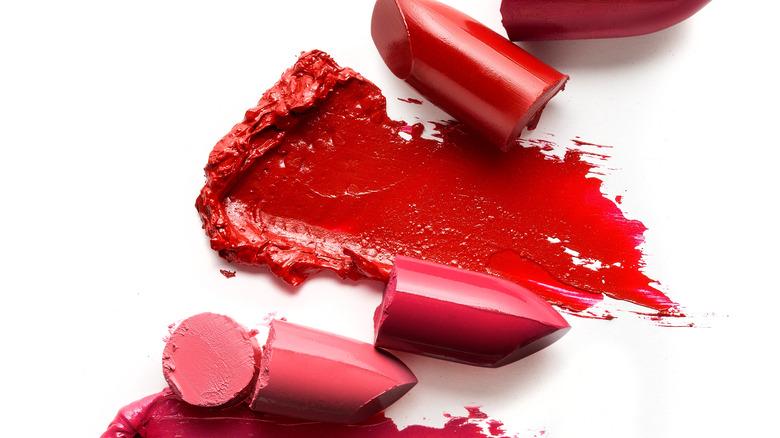 Fischer Fotostudio/Shutterstock
Not using makeup the way it says on the packaging is common, because people have been using bronzer as eyeshadows for years. Also, a monochromatic look, where your lips match your cheeks, is highly flattering, and it can be achieved with just one makeup product (via Refinery29). 
Topshop beauty consultant Hannah Murray recommends using lipsticks that are a bit sheer (and not too matte), like the Clinique Chubby Stick if you are going for a natural flushed look. If the lipstick is too dark, you can also mix it with Vaseline to make it sheerer and lighter (via Vogue). Refinery29 recommends trying the Josie Maran Argan Color Stick because it's an effortless way to add a rosy glow to your lips and your cheeks. These color sticks are also infused with apricot and mango seed butter and available in six gorgeous shades. 
Project Vanity loves using the Maybelline Color Sensational Creamy Matte Lipstick as a blush as well because they are highly pigmented and infused with caring oil that makes it easy to glide on your cheeks. If you have a super dark lipstick, blend in some foundation or mix it with moisturizer to soften the color. Insider says to blend the lipstick as a blush, dab a little color on your cheeks based on the shape of your face and use your fingers for a more precise application or a brush for blending.