Are Ardell's Magnetic Lashes Worth It?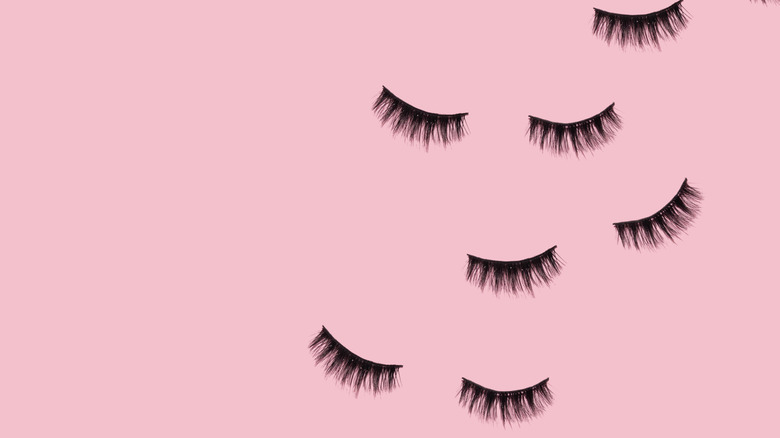 Adela Belovodjanin/Shutterstock
We may receive a commission on purchases made from links.
When it comes to makeup, everyone has their own style and preferences. However, one thing that almost every makeup user desires when applying their products is full, flirty lashes. With so many options on the market today, from high-end mascaras and serums to eyelash extensions and falsies, it can get a bit difficult to figure out which option is best for you. In recent years, a new product, magnetic false eyelashes, have been grabbing the attention of glamor gurus everywhere.
Magnetic lashes were first introduced to the market in 2014 by One Two Cosmetics. Though the company was the first to patent the design, they were not the last to make them. The application process for magnetic lashes involves no adhesive glue. Some lashes come with a magnetic eyeliner that allows the lashes to stick directly to your lids, which is a super effortless way to enjoy magnetic lashes, while others contain two rows of lashes that hold magnetically to each other. 
According to IPSY, you should start by curling and applying a coat of mascara to your lashes. If you're using the eyeliner version, you'll want to use tweezers. If you're using two rows of lashes, you'll need to have some finesse with your fingers in order to get the rows of magnets to stick together perfectly. With so many products on the market, there's a set of magnetic lashes for everyone and an application technique that anyone can master.
Ardell has been getting major attention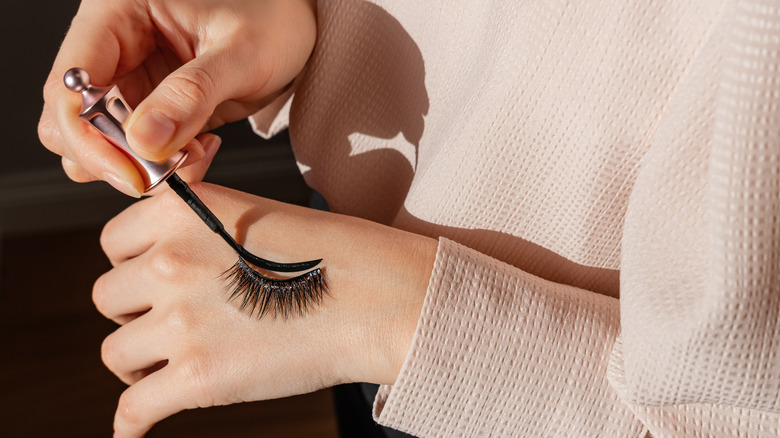 KaryB/Shutterstock
Ardell has been a major purveyor of magnetic lashes recently, and tons of makeup mavens have made the switch to their magnetic lashes when they want to achieve a larger than life look. Also, magnetic lashes are a great alternative that can leave your eyelashes free to breath. 
The brand offers classic adhesive style in addition to their magnetic line. Each of their magnetic lash sets are designed to work by applying a magnetic eyeliner to your lids prior to application. A set of lashes that includes the eyeliner will run you $17, while re-upping your supply will cost around $8 per pair. Ardell's site describes their magnetic lashes as "an effortlessly thrilling new way to lash out," and explains that each set boasts a curved band for comfort as well as multiple magnets to ensure that your lashes stay put.
Ardell also offers tons of styles. No matter what you're looking for, you'll find a lash that suits your needs. Go for a little boost or something with major volume. There's even a special lash applicator for $4 to make the process of applying the lashes as simple as possible. Ardell is also available at tons of major retailers like Walgreens, Sally Beauty Supply, and K-Mart — making them super accessible. With so many options at a low price point, it seems like Ardell is killing the lash game. So, do they live up to the hype?
Ardell lashes may be hard to apply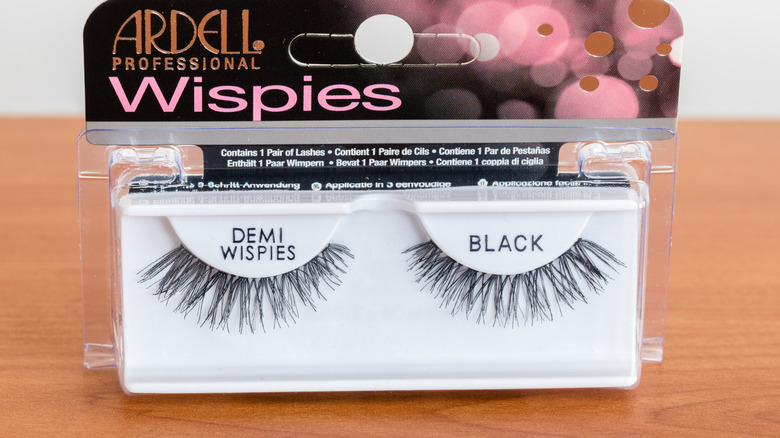 Robson90/Shutterstock
A quick look at Ardell's lash reviews on Ulta will show you an average rating of 3.5. While this is on the higher end of average when it comes to product reviews, it's important to take a closer look at what consumers are saying. With 46 reviewers noting a difficulty in application of the products, this might be something you want to take into account if you have experienced difficulty applying lashes in the past. One reviewer pointed out that, due to a condition that makes using additional adhesives for lashes impossible, Ardell's magnetic option is the perfect alternative. The user wrote, "I have rosacea in my eyes. So I can't use lashes with glue. These are awesome." However, another user noted that application can be tricky, saying, "The lashes magnetize to themselves more than the applicator."
Despite mixed reviews, Ardell lashes earned a shoutout from Marie Claire. The women's lifestyle magazine gave the lashes a 7/10 rating, noting that the magnetic eyeliner has a "gloopy" consistency. After some difficulty with the eyeliner, the review notes that after three coats, the eyelashes stayed put without any trouble until it was time to remove them.
Most of the time, false lashes will be a bit difficult to apply. However, with such a low price point and wide range of styles, Ardell is worth a try. If you have particularly steady hands and experience with falsies, you'll likely have an easier time than eyelash newbies.