Is The TYMO Hair Straightener Worth It?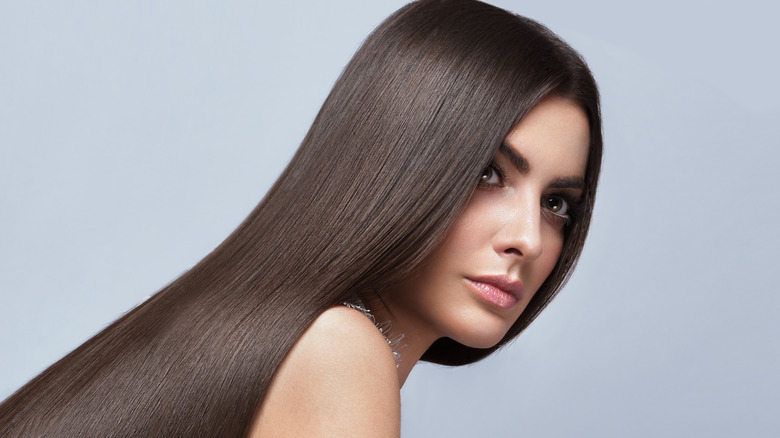 KOBRIN PHOTO/Shutterstock
We may receive a commission on purchases made from links.
Having been invented in 1872, the hair straightener isn't exactly a newcomer in the beauty tool scene. In its earliest iteration, the hair straightener was made of heated rods that the user would run through their hair (via Timetoast). Since the early days of the hair straightener, major strides have been made, both in hair and in electricity, that have allowed for a wide range of products to become developed over time. One company that has managed to innovate the hair straightener even further in the modern age is TYMO.
According to their website, TYMO offers an alternative to traditional flat irons that will cause significantly less damage to your hair than more traditional models. TYMO is most well-known for the TYMO iONIC, which is a hair straightening brush. The product was designed with "ionic technology" and is "anti-scald." The description also promises silkier hair than you would get with your regular straightener, because the brush will "properly seal your hair cuticles." This is imperative to managing frizz, and they say it works for all hair types and lengths. 
The TYMO iONIC has a price tag of just $69.99 and the TYMO RING is even cheaper at just 59.99. Both are significantly less than many of their competitors, making TYMO one of the more affordable options on the market. So, does it really work?
Convenience and versatility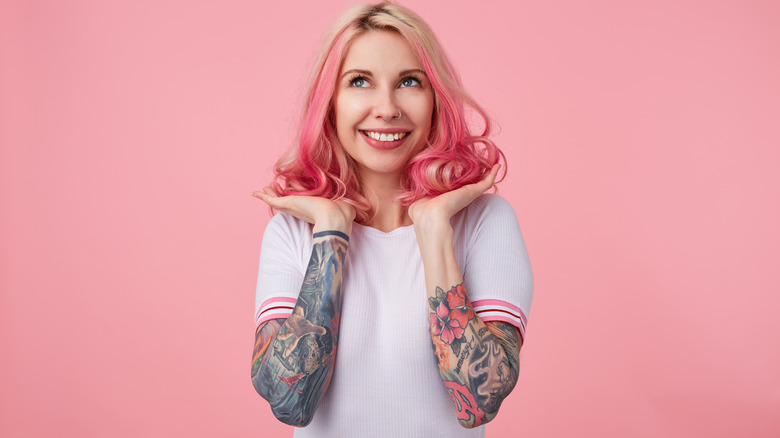 nakaridore/Shutterstock
Both the TYMO iONIC and the TYMO RING have amassed tons of hype, with hundreds of positive reviews to match. Deanna Pai, who reviewed the RING for Cosmopolitan, was eager to find out if the brand's products really lived up to their glowing reviews. Pai said that she expected to have some trouble learning how to use the innovative design as it's different than a traditional straightener, but was pleasantly surprised to find that it was easy to style her hair. To add to the convenience of the product, Pai says that the straightener was heated and ready to use within 60 seconds, as TYMO promises for the RING. For the TYMO iONIC, the heat time is 30 seconds. It can even style your hair a few different ways.
Pai says that she had the silky, shiny hair of her dreams after using the RING, and other reviewers of TYMO products have agreed. One Amazon reviewer, Morgan, says that the TYMO iONIC is "easy to use and quicker than [a] regular straightener," while a user on the TYMO site said, "If you're thinking about it ... get it." With so many glowing reviews and references to the ease and convenience, it appears that the TYMO products actually do live up to all of the hype they've gotten. With such an affordable price tag, these hair straighteners are certainly worth a try if you're in the market for an upgrade.