Millie Bobby Brown Reveals How She Winds Down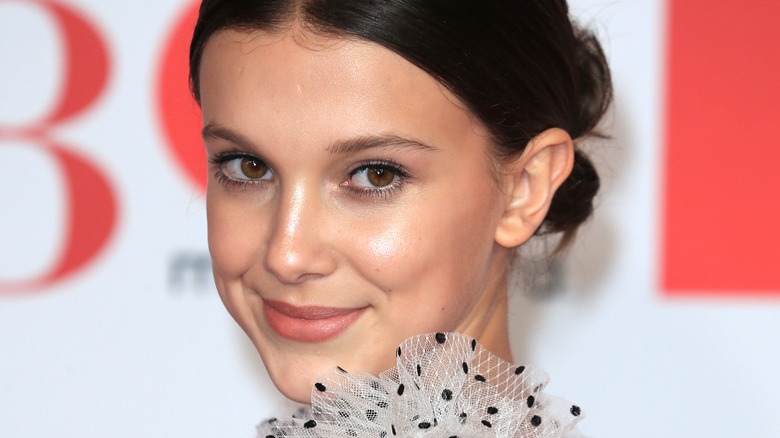 Cubankite/Shutterstock
Everyone has their own personal self-care routine. Some people like to relax with a good book and a mug of hot chocolate, while others prefer hanging out with friends or watching a movie. No matter the activity of choice, it's important we all take the time to unwind. For "Stranger Things" actress Millie Bobby Brown, her best relaxation comes in the form of reality TV. "I love cuddling up on the sofa and watching Netflix documentaries," the star shared with Glamour in November 2020. "And I can't stop watching '90 Day Fiancé.' It is so entertaining, and I find myself invested in these couples!" But watching reality flicks isn't the only form of self-care that Brown is known to indulge in. When the Brit is ready to be active, she heads outside to tend to her garden, which she grew during quarantine, via Glamour. 
However, self-care isn't always about doing something. As Brown noted to Seventeen in 2019, self-care can also mean just feeling good about yourself, even when you're watching TV or laying down. "I try really hard to take time every day and do something nice for myself or someone else," she told the outlet. "Self-care doesn't have to be what we do to make ourselves look or feel better on the outside, it's so important to practice mental self-care too. Even something like making sure you're getting enough sleep is so important!"
For Millie Bobby Brown, skincare is a form of self-care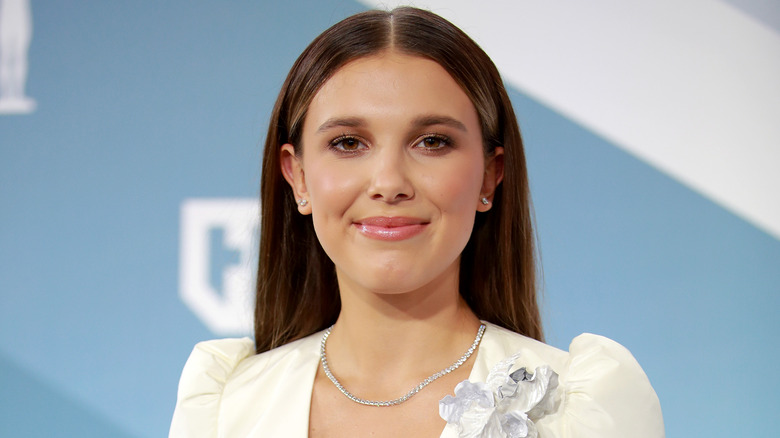 Rich Fury/Getty Images
During the pandemic, Millie Bobby Brown found that pampering her skin is a great form of self-care. In 2020, the young star — who has her own skincare line called Florence by Mills, per Teen Vogue — took to Instagram to share her skincare routine in hopes of boosting her fans' spirits while everyone was self-isolating. Appearing in the video alongside her sister, Brown explained that the first step in her regimen is applying her line's face mask, which resets the skin and removes oils and dirt. Next, she follows up with a moisturizer and lip oil, before finishing with a face mist. "Makeup and skin care are constantly evolving, and I've always wanted to make sure Florence is moving with the times and staying present in my age and not just taking in one category of skin care and makeup," Brown told viewers, of her skincare line.
Since her skin changes routinely, the actor is continuously updating her routine as a form of self-care. Along with bingeing "90 Day Fiancé" and gardening, skincare remains one of her favorite ways to prioritize her mind and body.