Here's What Betty White's Agent Would Constantly Remind The Star About Before Her Death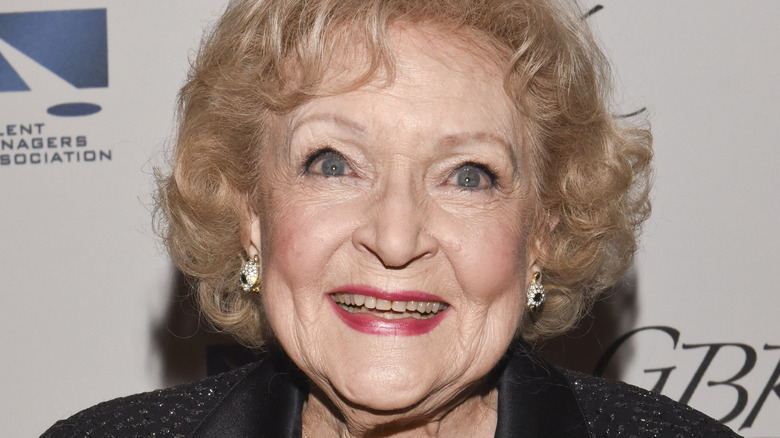 Vivien Killilea/Getty Images
When Betty White passed away on December 31, 2021, just weeks before her 100th birthday on January 17, the world mourned a legend who had been a television star since the genre's infancy, as well as a beloved icon of American pop culture for decades. Stars took to social media to share their memories of the delightful comedic actress who put a smile on our faces and made us laugh till we cried each Saturday night from 1985-1992 as Rose Nylund on "The Golden Girls."
"Saturday Night Live" also reminded us how beloved White was to generations of fans on New Year's Day as NBC re-aired her 2010 hosting appearance that came about because Facebook users petitioned the network to give her that coveted job. White made history with that episode of "SNL" when she became the oldest performer to host the late night comedy sketch series (via Deadline). White knew it was her legion of fans who got her on that soundstage at 30 Rockefeller Plaza, and now her longtime friend and agent has shared what he told White about her fans on a regular basis.
Betty White's agent never let her forget how beloved she was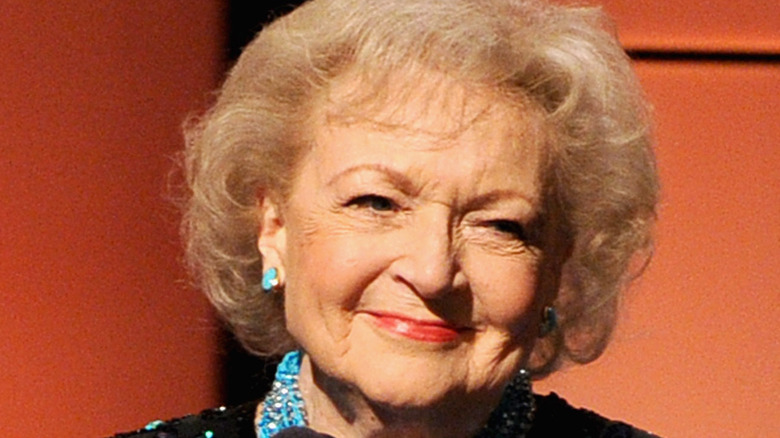 Kevin Winter/Getty Images
The love for Betty White poured out on social media as soon as the world learned of her passing as 2021 came to a close, with many suggesting that people drink a toast to White at midnight, as well as the new year. Her agent, Jeff Witjas, said that he never let White forget about that love.
"She knew it, but I would tell her often," Witjas told People. "Even when she wasn't working, I said, 'Betty, millions of people out there are still asking for you. You're getting your fan letters, I'm getting offers for you.'"
During the last years of her life, White barely left her Los Angeles home due to the coronavirus pandemic (via TMZ), but Witjas said he made sure that she knew her fans were still out there feeling the love and ready for her to celebrate her 100th birthday.
"I don't know if she ever embraced it, [or] really, really felt it. The extent of it. I really don't," he continues. "I would always reinforce it with her because I always felt she should know that. I never wanted her to think while she was sitting at home, that the world has passed her by. It never did."