Did Betty White Really Spend Her Last Years In A Place She Didn't Want To Be?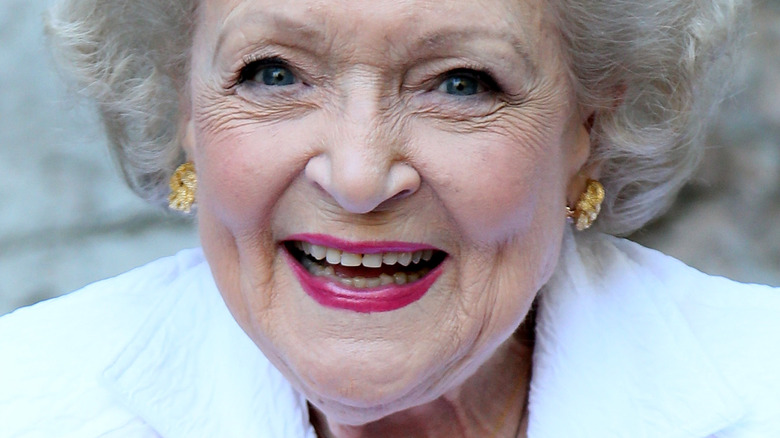 David Livingston/Getty Images
On December 31, 2021, sitcom legend Betty White died at her Los Angeles home in Brentwood, California (per the New York Post). According to her agent and close friend Jeff Witjas, the actor died "peacefully in her sleep" in the early morning hours (per People) following a year of declining health, according to Parade.
In an earlier statement to People, White's agent shared that the actor never feared dying "because she always wanted to be with her most beloved husband Alan Ludden," he said. "She believed she would be with him again." Ludden died in 1981 after being diagnosed with stomach cancer. The couple were married for nearly two decades before he passed away, sharing a home together in the Californian beach city of Carmel (per Techno Trenz).
It's not entirely clear when White made the move to Brentwood, but it wasn't the place that she wanted to spend the last years of her life.
Betty White wanted to spend her last years in the home she shared with her late husband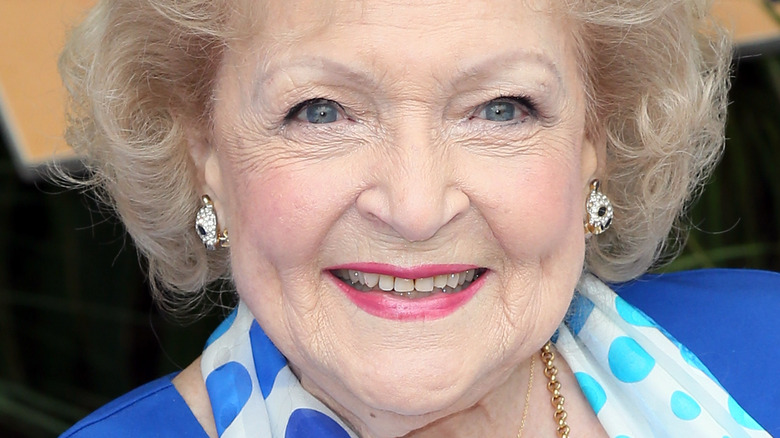 David Livingston/Getty Images
According to the New York Post, Betty White would have stayed in the martial home she shared with husband Allen Ludden. However, she "was forced to [move] for at-home care," a source told the publication. "If she had it her way, Betty would've lived and died in that home in [Carmel]," they continued, noting that "it's where she felt more comfortable."
That's not to say that her home in Brentwood was not a nice place to live. According to property site Realtor.com, White's former abode is worth nearly $4 million and is described as a "single family home built in 1952." Sitting on 3,029 square feet of land, White had five bedrooms, six bathrooms, and a pool to enjoy, according to the site.
In contrast, her former marital home had an ocean view and sat on 3,600 square feet of land. This house had two bedrooms and five bathrooms, and sat on Riberia Road (via Realtor.com). White gave a tour of her beloved home in a spoof of MTV's "Cribs" back in 2017 (via YouTube), and it looks as beautiful as it sounds.