How Vicki Gunvalson Really Feels About Her Ex Getting Engaged So Soon After Their Split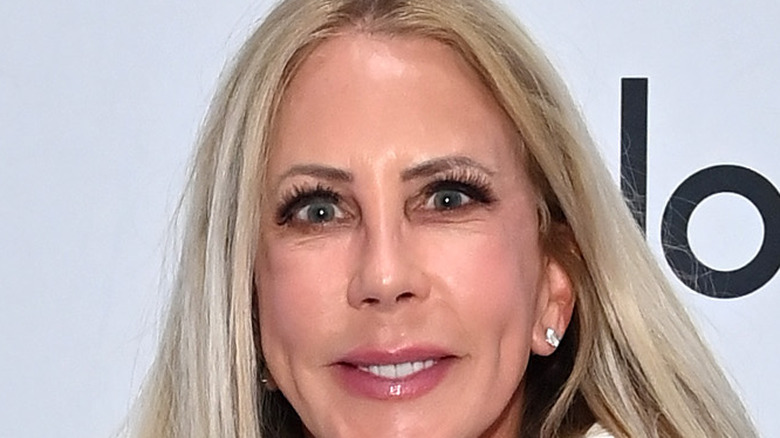 Stefanie Keenan/Getty Images
"The Real Housewives of Orange County" viewers believed that Vicki Gunvalson had finally found true love when she got engaged to Steve Lodge in 2019. Unfortunately, the relationship wasn't meant to be. "Steve broke up with Vicki while she was filming the [Real Housewives] spinoff show in the Berkshires," a source told Us Weekly. "After he told her this, she was traumatized. It ruined her. She didn't want to be at the [Dorinda Medley's] house anymore." 
While Gunvalson initially said the two were simply "going in different directions," she later lashed out at her ex. "He used me, he lied to me, he's been dating a 36-year-old and is not what he portrays himself to be. No Christian man would do what he's done," she wrote in response to a post by her former RHOC costar and friend, Tamra Judge. "While I was out of town working on a biz trip, [Lodge] took [the woman] to my condo in Mexico! He's been flaunting around my town in OC making out in public places. It's disgusting."
For his part, Lodge denied cheating on Gunvalson. He told Page Six, "The absolute lies she is now spreading on social media [are] very disappointing and disingenuous, to say the least. But I cannot say I'm surprised. She should not be dragging Tamra or anyone else into her lies. With that being said, I still wish her all the best." Now, just 3 months after their split, Lodge is already engaged to another woman.
Vicki says Steve was in it for the fame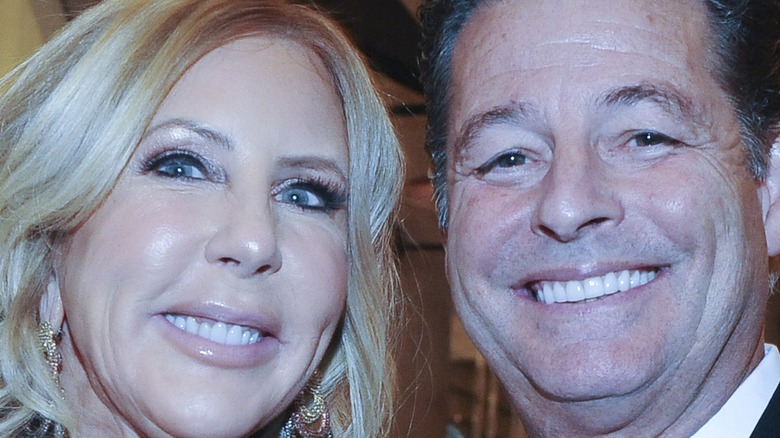 Amy Graves/Getty Images
Just 3 months after ending his engagement to Vicki Gunvalson, Steve Lodge has already proposed to another woman. In December 2021, he got engaged to girlfriend Janis Carlson, a third-grade school teacher in Orange County, who he reportedly started dating in September 2021. "I did ask Janis on December 20th if she would become Mrs. Steve Chavez Lodge, and she happily agreed," Lodge said in a statement, according to People. "We will be married in April 2022. We are both very excited, incredibly happy, totally in love and look forward to our life together."
It's not surprising that Gunvalson isn't sending her best wishes to her ex. "He's a fame whore and is all about staying relevant," Gunvalson told Us Weekly, adding that she is in "no rush to start dating" right now. "I've gone out with some friends, but have no desire to do what he's doing. Marriage is a sacred thing."
Her friends, however, are pulling for Gunvalson to find true love in 2022. "If @vgunvalson doesn't find a GREAT guy this year, it won't be a good year She deserves it. #FullLoveTankForVG," Andy Cohen tweeted after news of Lodge's engagement came out.