Vicki Gunvalson Just Made Some Startling Claims About Her Split From Steve Lodge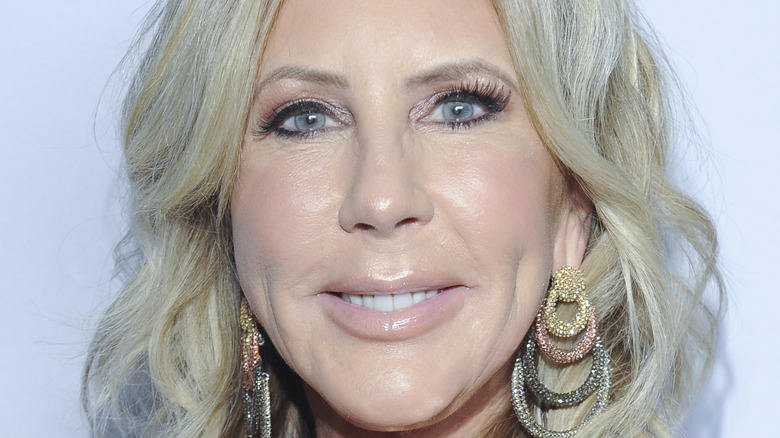 Amy Graves/Getty Images
The cast of the "Real Housewives" franchise certainly knows how to bring on the drama for the cameras, but the drama doesn't necessarily end there. Many cast members also invite viewers and fans into their lives behind the scenes by way of social media. And as it turns out, there's no shortage of drama there, either.
For example, "The Real Housewives of Potomac" star Karen Huger has been taking to Instagram to address her feud with co-star Wendy Osefo (via Screenrant). Believe it or not, the whole thing centers around candles. Now, it seems to be "The Real Housewives of Orange County"'s turn to stir up some drama off-screen, as Vicki Gunvalson and Tamra Judge are stepping up to the plate. 
According to Us Weekly, it all started when Judge wrote an intriguing statement on Instagram. The October 15 post read: "Get out of bed @vickigunvalson and let's go whoop it up. I hate to see you so sad, no one is worth it girl. Especially after what you found out last night!" She also made sure to encourage her co-star, writing, "You are beautiful, you are strong, you are smart! Don't let anyone tell you any different (I will be screening all guys that want to date Ms. Gunvalson in the future)."
As one would expect, the comment section immediately blew up with questions and predictions about what exactly the 54-year-old's cryptic post meant. Eventually, Gunvalson herself chimed in to provide some answers.
Vicki Gunvalson accused Steve Lodge of cheating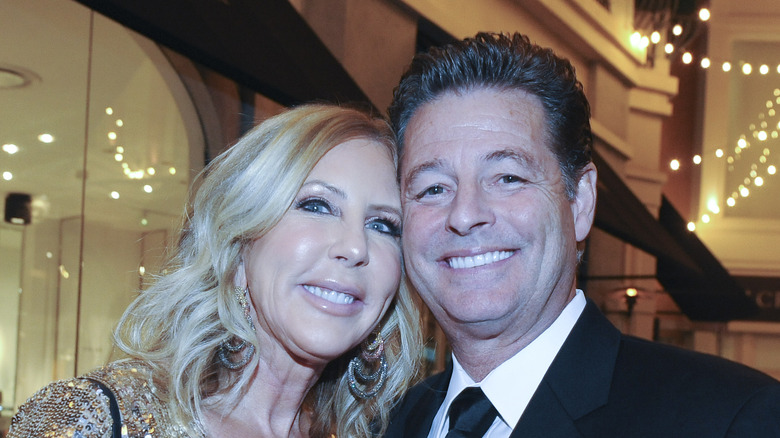 Amy Graves/Getty Images
The "Real Housewives of Orange County" star Tamra Judge ended her post with a lighthearted joke. "New show idea: 'filling Vicki's love tank' as we drive around town in a family van in search for Mr. Right," she said, per Instagram. According to Us Weekly, Vicki Gunvalson then piped up to reply, "Thanks Tamra. Yes, I'm passing the baton on to you. My picker is obviously off. ... Unfollow Steve if you are," presumably referring to her ex-fiance Steve Lodge. Then, things really heated up.
In the comments section, Gunvalson made a shocking allegation against her former flame. "While I was out of town working on a biz trip, he took her to my condo in Mexico!" she wrote (via Us Weekly). "He's been flaunting around my town in OC making out in public places. It's disgusting." In another comment, she said "He's been dating a 36-year-old and is not what he portrays himself to be. No Christian man would do what he's done."
These allegations are a far cry from Gunvalson's initial statement regarding the breakup, which reportedly happened at the end of September. "The time has come for Steve and I to move forward or move on and we are .... moving on," she wrote in an Instagram post on September 29. "There is no fault with either person, we are just going in different directions." Unfortunately, it doesn't seem like the split really was as simple or faultless as the pair originally made it out to be.