The Biggest Difference Between Fixer Upper And Fixer Upper: Welcome Home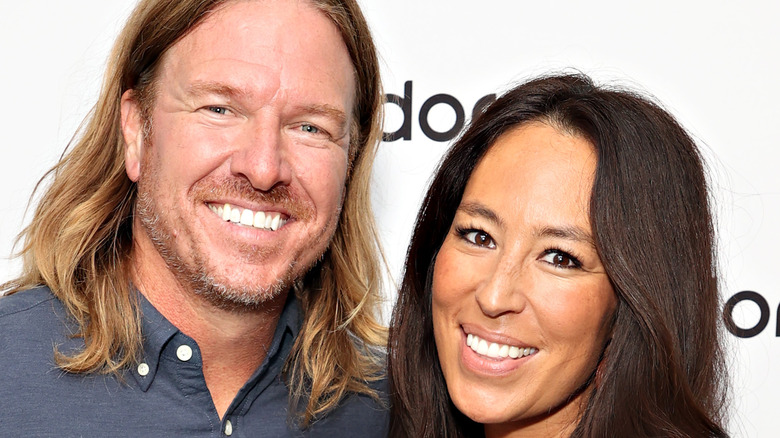 Cindy Ord/Getty Images
"Fixer Upper" has had a cult following since it aired in 2013. If you've never seen "Fixer Upper," it follows married couple Chip and Joanna Gaines as they renovate homes in their hometown of Waco, Texas. The houses they work in are exactly as the title indicates: fixer uppers. Limited only by the budget their client has, the couple works together to help make their clients' houses their new homes. The show originally aired in 2013 on HGTV and continued until 2018. During that time, 80 episodes premiered over a span of five seasons (per IMDb). According to Vanity Fair, at its peak popularity, more than 17 million viewers were tuning into "Fixer Upper."
Besides launching our obsession with shiplap and modern farmhouse design, it sprung the power couple to the head of their own empire. Besides "Fixer Upper" and Magnolia Market, they have books, other television shows, and furniture lines. It's a mystery how they have time to sleep, let alone do anything else. The couple was feeling this way when they decided to bring an end to "Fixer Upper." In a statement, Joanna explained that their children are "so young" and they want "to give them the chance to have a normal childhood" (via CheatSheet). Being constant guest stars on your parents' T.V. show definitely isn't normal.
But after three years of being off television, Chip and Joanna missed "Fixer Upper." The couple decided to pick up right where they left off, announcing the news on their blog. But this reboot would be getting some redesigns of its own.
This is the biggest change in Fixer Upper: Welcome Home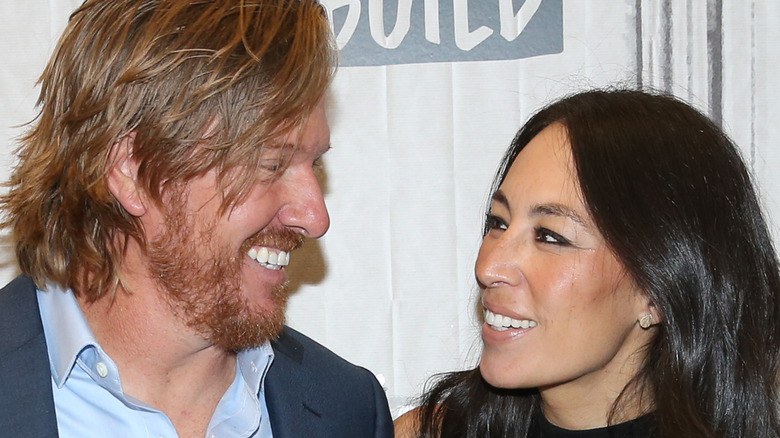 Rob Kim/Getty Images
Two major changes came to "Fixer Upper" when it got the reboot treatment. The first, a new name: "Fixer Upper: Welcome Home." The second? A new network.
In 2018, when Chip and Joanna Gaines announced they'd be partnering with Discovery Inc. to create a new network full of Magnolia-branded content. At the time, "Fixer Upper" wasn't part of the plan. But in 2020, the couple announced they'd be bringing the show back — and it's going on their new network (per People).
While fans are super excited about the return of this show, many are disappointed, notes CheatSheat. With "Fixer Upper: Welcome Home" being on Discovery+, you'll need a subscription to the streaming platform in order to watch. While there aren't many HGTV shows streaming, those that are you can get either on their website or through Hulu, including "Fixer Upper," per HGTV.
The other major change to "Fixer Upper: Welcome Home" is who we'll be seeing on screen. When "Fixer Upper" first aired, the Gaines kids were young and a constant feature in the part of the episode where Joanna would stage the home the night before the reveal. But as the kids grew, Joanna and Chip could see a change in them. "Toward the end," Joanna told People, "I started noticing, they don't necessarily love this. Now, if they volunteer to be a part, we are more than happy, but we never want to just force it for a scene."