How Dustin Johnson Made Masters History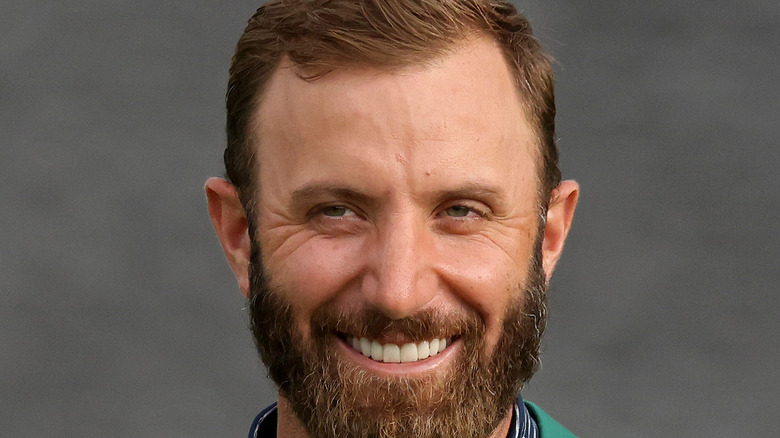 Rob Carr/Getty Images
Since turning pro in 2008, Dustin Johnson has amassed 24 PGA Tour victories up until his Masters win in November 2020 (via PGA Tour). Johnson followed in his father Scott's footsteps at an early age, almost always begging his father to take him to the course (via ESPN). He eventually caved in, and took his then six-year-old son to Weed Hill Driving Range in Columbia, S.C., for the first time, according to Golf Digest. It was on these outings that Johnson watched other golfers hone their swings at the driving range, which would later influence his own approach to hitting the ball.
By the age of 14, Johnson was already "shooting low to mid-60s" as ESPN reports, consistently breaking local records. He would eventually be coached by Allen Terrell at Coastal Carolina University, going on to win dozens of college tournaments.
Despite all of those wins prior to and when he turned pro, Johnson's name will forever be synonymous with the record-breaking score he produced during the Masters at Augusta National in 2020.
Dustin Johnson's dreams finally came true during the 2020 Masters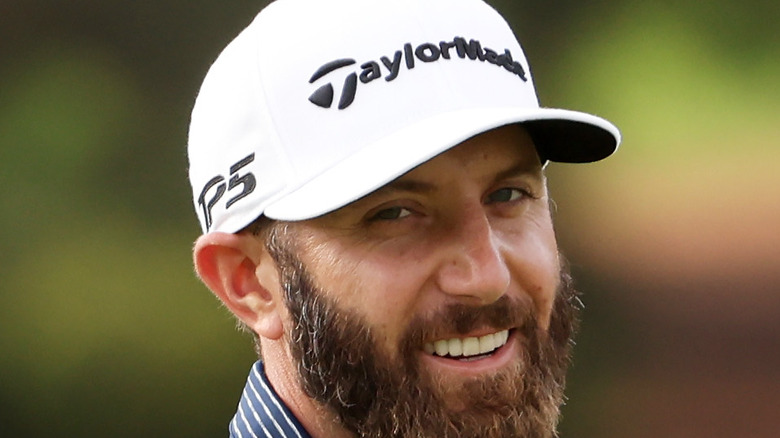 Jamie Squire/Getty Images
Finally achieving his dream of receiving the coveted Green Jacket, Dustin Johnson achieved the impossible — a low score of 20-under-par 268 at the 2020 Masters (via Masters). The pro golfer broke 2 records previously held by Tiger Woods and Jordan Spieth in the process (via PGA Tour). Both Woods and Spieth had previously held the lowest winning score of 18 under par, set by Woods in 1997 and Spieth in 2015 (via BBC).
Not only that, but according to Golf Digest, Johnson was the first player to achieve 2 rounds of 65 in 1 Masters tournament, shooting a pair of seven-under-par 65s in one competition. Dustin Johnson absolutely dominated the 2020 Masters, breaking records left and right.
"The Masters is for me the biggest tournament and the one I wanted to win the most," Johnson told the BBC. "I am just very proud of the way I handled myself and finished off the tournament. [It] still feels like a dream. As a kid, I was dreaming about winning the Masters and having Tiger put the Green Jacket on you still feels like a dream."