Meet John Stacy Keach, Jane Seymour's Son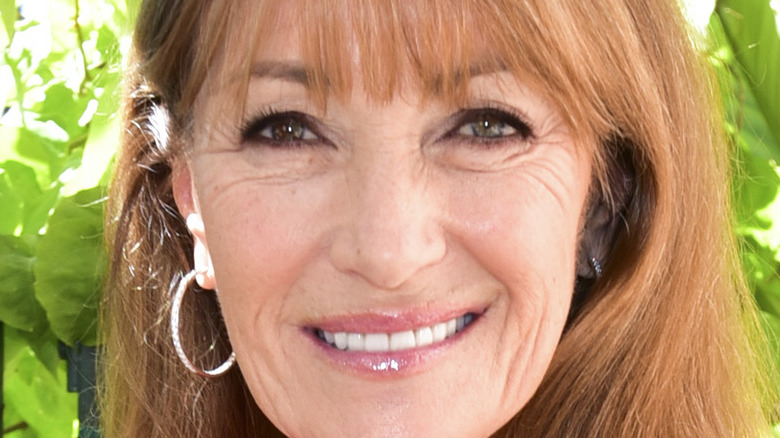 Rodin Eckenroth/Getty Images
Actress Jane Seymour has taken Hollywood by storm. Throughout the course of her career, Seymour has also juggled being a mom while maintaining a close relationship with her 4 children. One of her children even followed her footsteps into the world of acting. Meet John Stacy Keach, Jane Seymour's son, who works in Hollywood and shares many common interests. 
Seymour welcomed her first child, Katherine Flynn, in 1982 while married to her third husband, David Flynn (per Distractify). Their second, Sean Michael Flynn, was born in 1985. Seymour and David divorced in 1992, but Seymour continued to grow her family beyond that. She married her fourth husband, fellow actor James Keach, in 1993. The pair had twin sons in 1995, John Stacy Keach and Kristopher Steven Keach, but didn't have any more children together. They divorced after 23 years of marriage in 2015. 
Through all of the life changes and busy filming schedules, Seymour remained close with her family. Now that her children are all grown up, it is easier for her to balance work and family life. While speaking with The Guardian in 2013, Seymour shared that her family is her priority. "The kids know I would choose family over any role and over anything in my life," she told the news source. "I don't know if I'm a great mum. I'm the best mum I know how to be. I think it's all about listening to your children, communicating and caring enough to be involved in their life."
Jane Seymour's relationship with son John Stacy Keach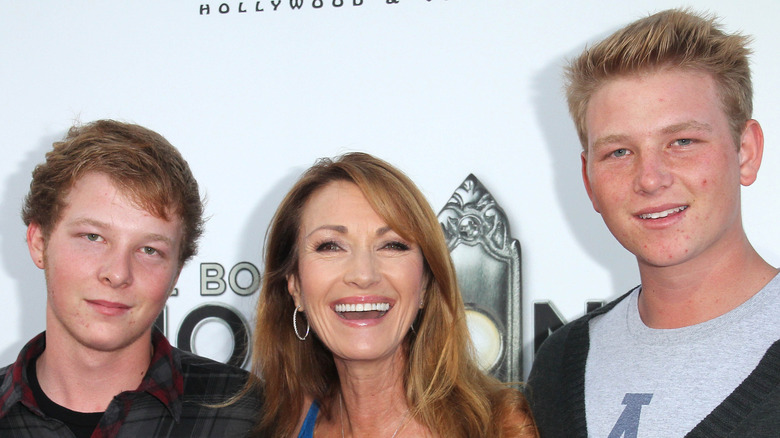 S Bukley/Shutterstock
Jane Seymour and her son John Stacy Keach, in particular, have a very strong relationship. Much like his mom, he has taken a shine to acting. Keach made his acting debut in 2006's "Blind Dating," per IMDb. He has also appeared on the red carpet with his mom on many occasions. Their shared passion for acting has surely done much to solidify their bond into adulthood.
Outside of Hollywood, Seymour and Keach share a powerful bond. In a 2020 Instagram post about their time abroad together, she shared she has connected to her son as an adult. "Johnny and I have spent a lot of time together this year getting to know each other as adults," she wrote at the time. "We've been in Spain filming, on mini road trips, painting together, enjoying the music he's been creating and having philosophical discussions almost every day."
Life is complicated for any working mom, not to mention the constraints of an acting career. However, Seymour seems to have done a great job of connecting with her kids, and the special time spent with Keach in Spain is evidence of that.