The Truth About Ainsley Earhardt's Ex-Husband, Will Proctor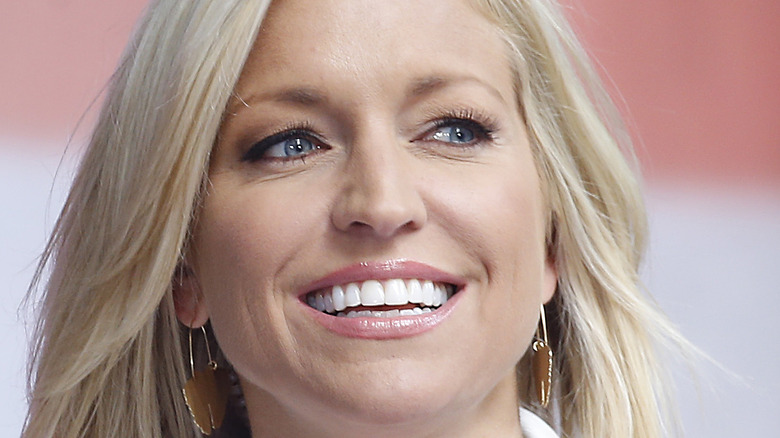 John Lamparski/Getty Images
Loyal Fox News viewers are likely familiar with "Fox & Friends" co-host Ainsley Earhardt, who has been with the network since 2007, per Politifact. While other anchors are open about their family lives, Earhardt typically keeps her private life private, especially following her 2019 divorce. Shortly after the TV personality announced that she and then-husband Will Proctor were separating, a source told People that Earhardt had filed for divorce because of Proctor's alleged infidelity. "It was all the more devastating for Ainsley that he cheated with someone who she considered one of her closest friends," a separate source told the Daily Mail. "Any marriage break-up is difficult but this made it extra heart-wrenching for her."
For his part, Proctor denied the allegations to The Daily Mail, insisting that, "There is not one ounce of truth to the allegations that I had an affair." He added, "I am disappointed that this private matter has become public. I remain focused on and committed to being the best dad, and maintaining a friendship with my wife even though she has decided to move on. I am devastated about this situation and did not envision this for the future of our family." While they may have disagreed at the end, the ex-couple has worked together well after the fact. Per People, the one-time couple share daughter Hayden, and remained committed to co-parenting throughout the separation and subsequent divorce. But while Proctor made headlines amid the split, what else is there to know about Earhardt's ex-husband?
Will Proctor has forged an impressive career in the business world
Will Proctor's marriage (and subsequent divorce) from Ainsley Earhardt may have thrust him into the limelight, but he had quite the illustrious career well before marrying into the Fox News world. Following a successful college football career at Clemson — plus a short-lived stint in the Canadian Football League — he went on to work in finance, per the Washington Independent. While at college, Sports-Reference reported that Proctor got the most playing time during his 2006 season, at which point he had a 60.2 completion percentage and threw for 16 touchdowns.
After he hung up his cleats for good, Proctor was hired as a new vice president and wealth advisor for Neuberger Berman Wealth Management, via On Wall Street. According to the outlet, he was the first to hold the position, since it was created for him. As of this writing, Proctor remains with Neuberger Berman, where he works as the Head of Sponsor Coverage & Managing Director, according to his LinkedIn. Making a smooth transition from professional sports to finance, his career is flourishing. Personal life aside, Proctor has forged a successful career in the business world and it has surely served himself and his daughter well in the years since his divorce. As an added bonus, the position has kept him in New York, nearby his ex-wife, which has surely facilitated easier coparenting. The athlete-turned-businessman reportedly has a net worth of $2 million, per Very Celeb —so all in all, Proctor seems to be doing alright for himself. 
Will Proctor co-parenting with Ainsley Earhardt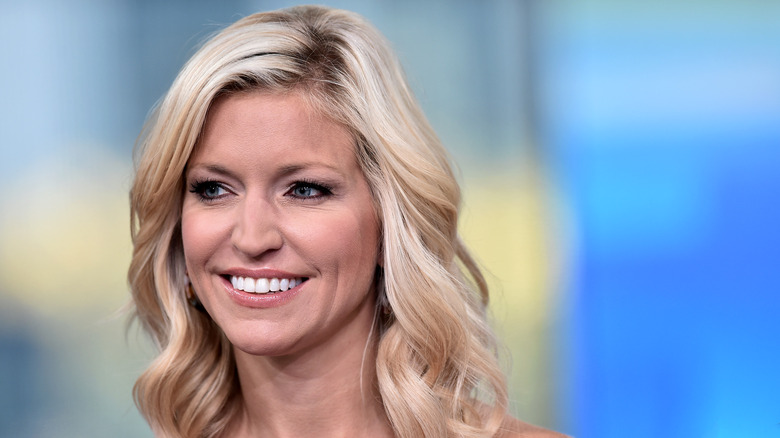 Steven Ferdman/Getty Images
In the time following their separation, Will Proctor and Ainsley Earhardt are working on parenting together. And while working together as a team after a divorce can be tricky, Proctor and Earhardt seem to be making the best of it. In a 2019 interview with People, Earhardt shared where she is these post-divorce; spoiler alert: she is absolutely killing it. "I have my dream job in the morning and most of that is done when Hayden is sleeping, so I'm not missing out on her life," she said at the time. She described herself as a "single mom," but also shared that the "schedule is wonderful." 
Together, she and Proctor are focused on what's best for Hayden. The couple live close to one another in New York City and are "co-parenting and doing it beautifully. [Hayden] loves her mommy and loves her daddy, and we both adore her." Things are about as good between the two as they could be. "We're focusing on moving ahead and raising our daughter. We honestly wish each other nothing but the best, and we will remain friends for the rest of our lives because we share this precious, beautiful daughter together. She is our top priority," Earhardt said. "She is the light of my life."Life after divorce is never easy, but through intentional co-parenting and communication, it seems like Earhardt and Proctor are doing well and their daughter's life is all the better for it. Cheers to that.