Meghan McCain Lashes Out At People Talking About Her Body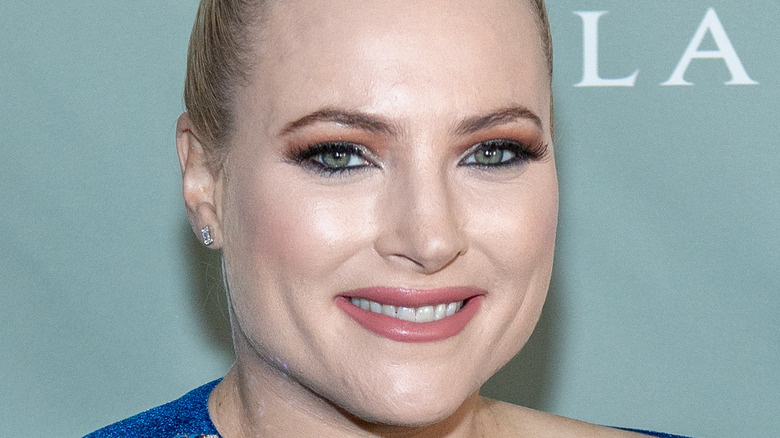 Roy Rochlin/Getty Images
Meghan McCain has made a name for herself outside of just being the daughter of a famous politician and war hero.
Although McCain often references Senator John McCain in conversation and in interviews, she is also known for being outspoken and often controversial, as her three years as co-host of "The View" proved. In that job, she frequently clashed with her more liberal colleagues about her political views. 
McCain left that hosting job in August 2021 (via The Associated Press) and now has a regular column for "The Daily Mail," where she voices her opinion in her signature style. In one recent column, she addressed mask-wearing and frequent COVID shots, something she doesn't want to live with for the rest of her life.
On Jan. 5, 2022, McCain chose to speak out on Twitter, addressing people who seem to want to body shame the curvy celebrity. In her long tweeted thread, she was adamant that focusing on women's and girls' weight can be detrimental to both their mental and physical health.
Meghan McCain takes pride in her body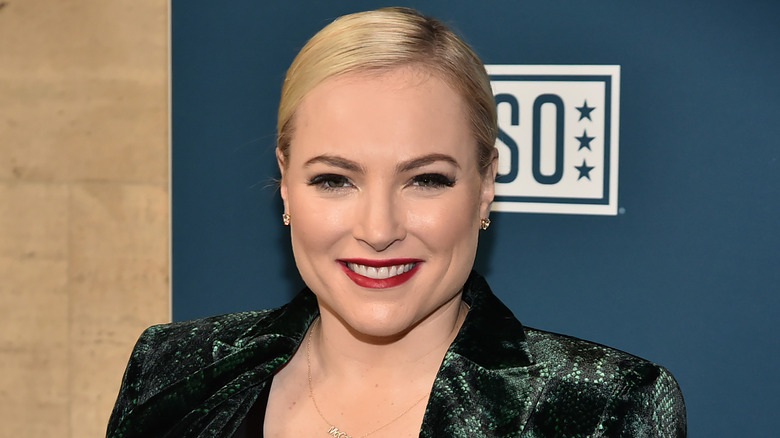 Theo Wargo/Getty Images
Meghan McCain declared pride in her body by modeling plus-size clothing in June 2021, less than a year after giving birth to her daughter, Liberty. 
McCain shared a photo of herself on Instagram with the caption: "Seriously could @mzgossipgirl Nina Parker's new plus sized line from @macys be any cuter?!? This collection is such a youthful/stylish breath of fresh air — so many size inclusive clothes make me look like a tent. Bravo @mzgossipgirl!! I can't wait for more pieces to be released! (Not an ad, just a fan! Also I'm a size 14 for reference)."
When she took to Twitter on Jan. 5, 2022, she clapped back at critics who cannot stop talking about her body.
"It continues to be bizarre to me so many pundits and comedians with big platforms are so triggered by my body and spend so much time and energy talking about it," McCain tweeted. "And it's multiple people. Teenage girls are literally killing themselves over our toxic culture towards women's bodies."
She uses social media to combat body shaming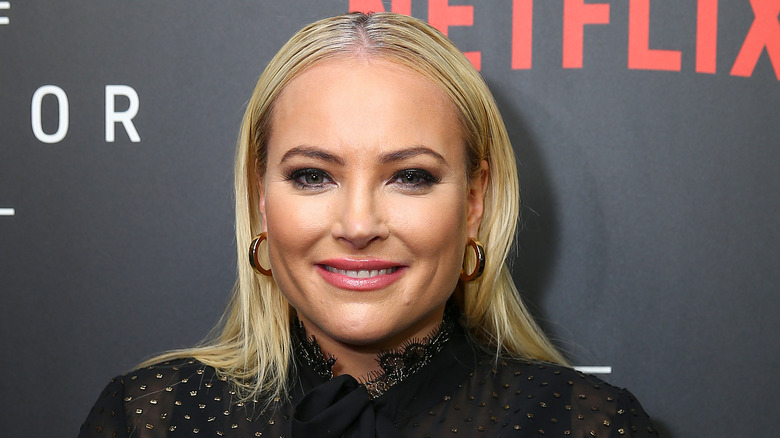 Tasos Katopodis/Getty Images
This wasn't the first time that Meghan McCain took to Twitter to respond to people who seem obsessed with her body. 
In 2019, McCain shared a photo of herself in a pink dress in honor of breast cancer awareness month, per People, and someone responded with a now-deleted tweet, saying, "How many pounds ago was that profile picture? Jenny Craig, NutriSystem or Weight Watchers (WW) would endorse you without hesitation."
McCain was not happy with that comment at all and responded as respectfully as she could, explaining how detrimental that comment could be for other people.
"Hey Jacklynn — it's harassment like this that can lead women to eating disorders," McCain tweeted. "I am one of the lucky ones who never suffered from it. I never dieted to get a man or a job and somehow landed my dream both — hope young girls see me and know they don't have to diet either."