Royal Biographer Says Kate Middleton Learned This From Prince Charles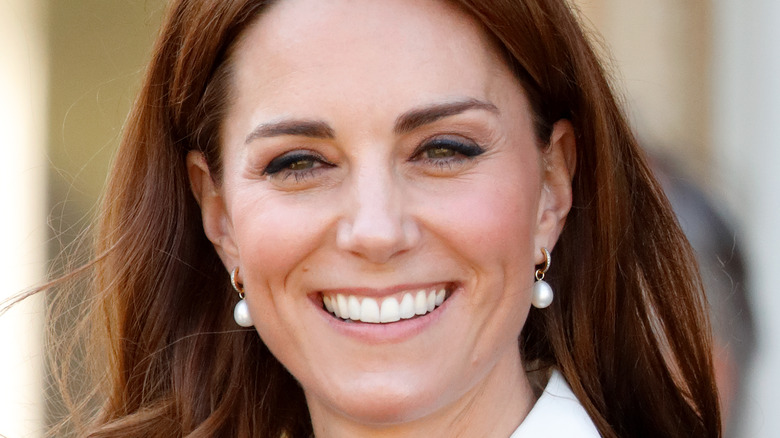 Max Mumby/indigo/Getty Images
Kate Middleton has become one of the most beloved members of the British royal family. The Duchess of Cambridge has won the hearts of fans all over the globe. 
However, she never would have chosen a life in the public eye if she hadn't fallen in love with Prince William, per Hello! Magazine. 
"She's had a remarkable year, built on years and years of planning," an insider told the outlet of Kate's accomplishments in 2021. "She's taken her time and really done things in her own way. I think she would say herself that she wasn't born to be a public figure. She's a reserved person and she's incredibly thoughtful, but she would never have sought a public role if it hadn't been for the man that she married."
In addition, Kate is said to dislike public speaking. "It's not something that she relishes doing, at all," the source said. "She's not a put yourself out there, extroverted type of person, it's just not who she is. But she knows it's an important way for her to make a positive contribution and there are some times that you need to get out there and speak for things you believe in."
However, Kate reportedly got some very important advice from her father-in-law, Prince Charles, that helped her overcome her shy nature and take the reins on her own projects.
Prince Charles may have helped Kate Middleton ease into her royal duties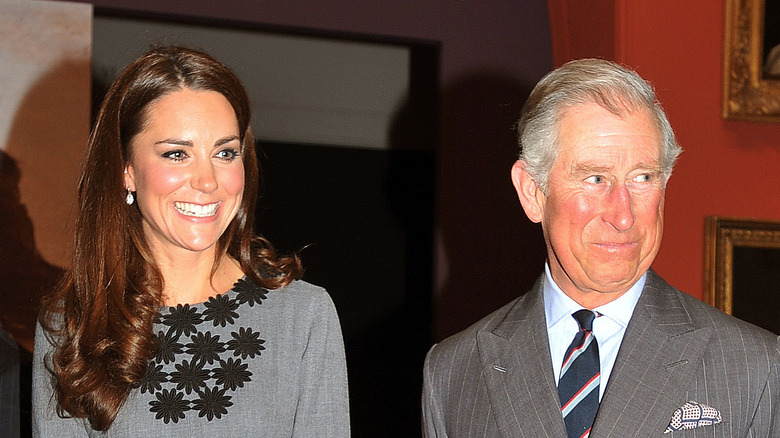 Wpa Pool/Getty Images
Kate Middleton has proven over the years that she's capable of tackling whatever duties the royal family needs her to carry out. 
As the Duchess of Cambridge prepares for her future role as queen alongside her husband, Prince William, she's been adapting to the royal lifestyle and breaking out of her shell to do whatever it takes to achieve her goals, per the Daily Star.
Royal expert Ingrid Seward says that Kate now displays confidence that she didn't always have and that she's learned a lot about royal life from her father-in-law, Prince Charles. 
"Today there is definitely confidence and poise there. She has learnt to overcome her shyness," she said. "On the advice of Prince Charles, you don't have to rush into taking on hundreds of charities, you can take your time and enjoy your family, and I believe having her family has helped her gain confidence."
In addition, Seward claims that Kate has proven herself to be "patient" with a great "ability to listen," which is something that reminds her of William's late mother, Princess Diana. The expert says that Kate shares Diana's ability to connect with an array of people, including the very young and the very old.
It appears that Kate has stepped up to the challenge of her royal role and that she can thank Charles for the sound advice he's given her along the way.