Is This The Real Reason Prince Harry Might Delay His Memoir?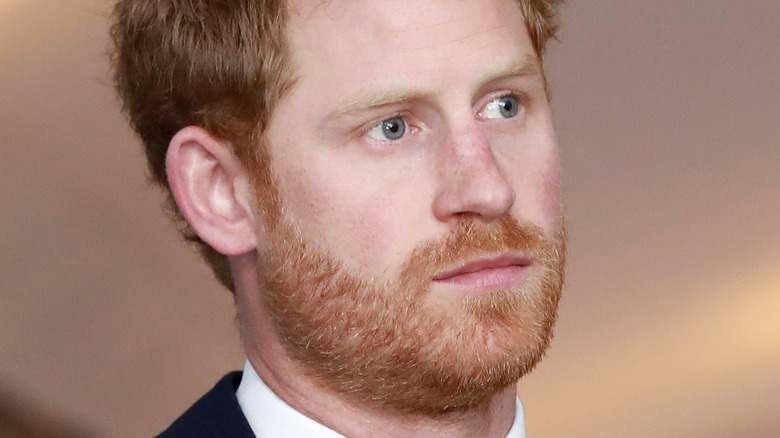 John Phillips/Getty Images
The tension between Prince Charles and his youngest son, Prince Harry, has been widely talked about over the past two years. The father and son have reportedly endured a rift between them, but they may be ready to turn over a new leaf. Royal expert Stewart Pearce told Us Weekly in December 2021 that Charles and Harry have "absolutely" started to heal some of the hurt between them. "It's just their style of managing that level of emotional intensity is completely different, you know?" Pearce told the magazine. "Prince Charles is, by nature, a very shy man and like to [be by] himself. That doesn't mean he's uncaring it, he just finds demonstration or emotional display ... [to be] really difficult."
Then in a New Year's essay about climate change, Charles shouted out both of his sons for their great work regarding the issue. "Most recently, my elder son, William, launched the prestigious Earthshot Prize to incentivise change and help repair our planet over the next ten years by identifying and investing in the technologies that can make a difference," Charles wrote. "And my younger son, Harry, has passionately highlighted the impact of climate change, especially in relation to Africa, and committed his charity to being net-zero," he added (via The Mirror).
Sources are now revealing that the public praise was an olive branch from Charles and that Harry may have gotten the message loud and clear. He may even give his own peace offering.
Will Charles' gesture convince Harry to delay his memoir?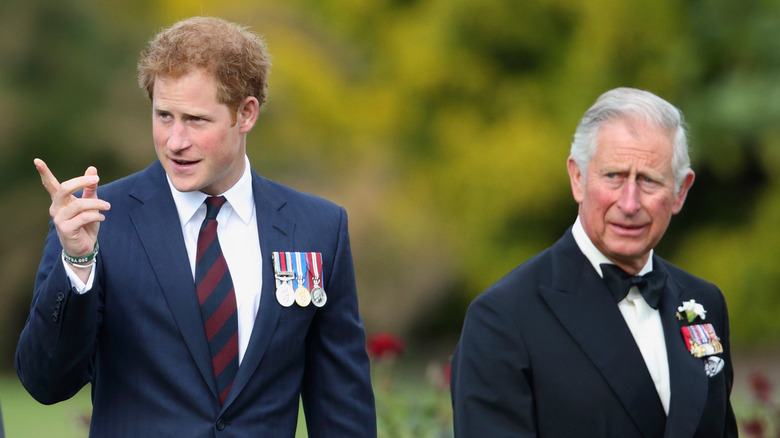 Max Mumby/indigo/Getty Images
The Sun reports that Prince Harry may be delaying his upcoming memoir as a way to help mend the rift between him and his father, Prince Charles. Royal expert Richard Fitzwilliams opened up about Charles' public praise for Harry. "I do think this tribute is very significant because this is one thing that Charles, William and Harry share in common and that is the need to fight climate change," he said. "Harry's relations with his father have of course been extremely strained. The fact that Charles has done this in Newsweek, which has a large circulation in America, I think it's clearly a form of an olive branch in the hope that there will be a form of reconciliation."
Fitzwilliams says that Harry could respond by delaying his tell-all memoir, which is due out this year. "I think if you offer an olive branch it's only reasonable to expect something in return," he said. "I would have thought that some form of postponement of the autobiography would be considered. Otherwise everything that is said to Meghan and Harry when they come over for the platinum jubilee celebrations — which I'm sure they will — could conceivably find it's way into the book."
It's unclear how Harry will handle Charles' alleged olive branch. However, since he and his wife Meghan Markle are expected to return to the UK later this year, all eyes will be on the royals as they gather for Queen Elizabeth's Platinum Jubilee.