Is Lady Gaga's Makeup Line Haus Laboratories Worth It?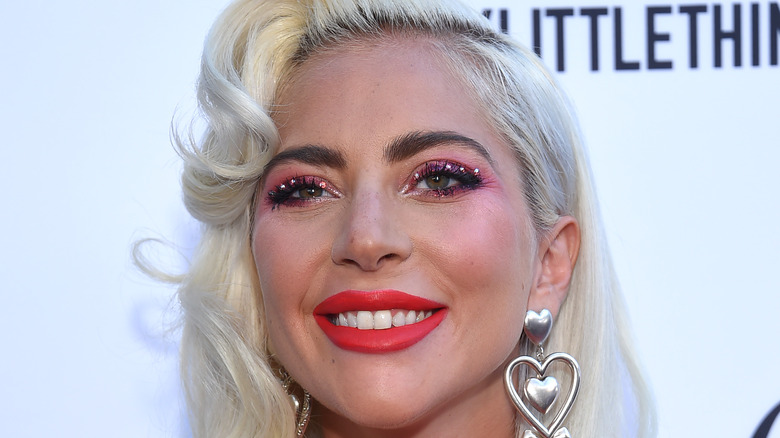 DFree/Shutterstock
Lady Gaga has a beauty brand, making her one of the numerous artists and actors who have dabbled into the world of fashion and beauty, per Allure. For decades, the brightest stars have tried their hands at beauty and fashion through partnerships, and some have branched out fully to pursue their own brands. From Iman, Gwyneth Paltrow, Jessica Simpson, and Jennifer Aniston in the '90s and early 2000s to Rihanna, Kim Kardashian, and Kylie Jenner in more recent times, per PopSugar.
And then there is Lady Gaga who has dipped her feet into the waters as well, with her Haus Laboratories brand which launched in 2019, per Instagram, and makes beauty products that are both cruelty free and vegan. In essence, Lady Gaga who recently starred in "House Of Gucci" who recently starred in "House Of Gucci" does not test any of her products on animals and nothing in her line uses materials from animals, per Reviewed.
One wonders, though, just how potent and effective these products from Lady Gaga's Haus Laboratories are, and exactly what are fans saying?
Opinions on Lady Gaga's Haus Laboratories are mixed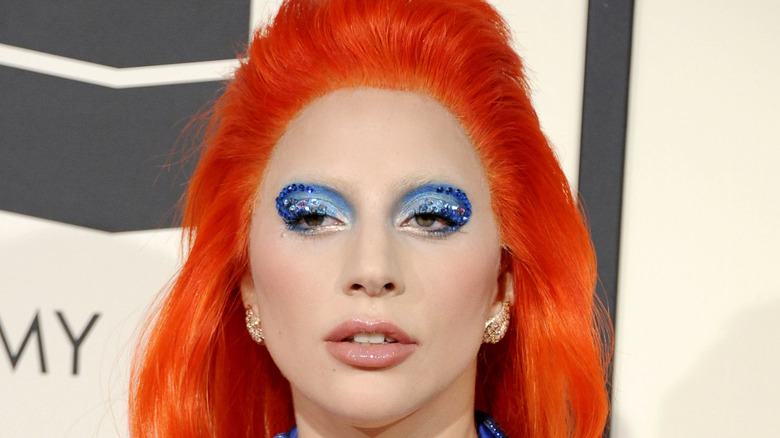 Tinseltown/Shutterstock
Three women teamed up to try different items from Haus Laboratories and their reviews sound like something Lady Gaga may not want to see. All three posted their takes online, per Reviewed, and one of them said she was "a little disappointed." Another reviewer thought the products were overpriced, asserting that "the current price tag of $49 per kit doesn't match up with [her] experience."
However, a totally different reviewer fell in love with Haus Labs, claiming that "most of its makeup looks stunning on the skin, and each product felt like a luxury item," per Insider, but they were not pleased with the lip liners that felt "patchy." The London Tea spoke to the durability of the products from Haus Laboratories, saying that's one thing that can be improved on. 
While most of these reviews are leaning more negative, Style Caster felt the makeup line was a delight and its offerings are totally worth it. "Overall, I'm impressed with Haus Laboratories ... this is nicer than average makeup," reads their "honest review." It seems Haus Laboratories beauty products have hit the spot for some while falling off the mark for others. In any case, you might want to check out the makeup stickers from Lady Gaga's makeup line. Unlike many others before them, these are "genius," per Harper's Bazaar.