How Many Children Did Sidney Poitier Have?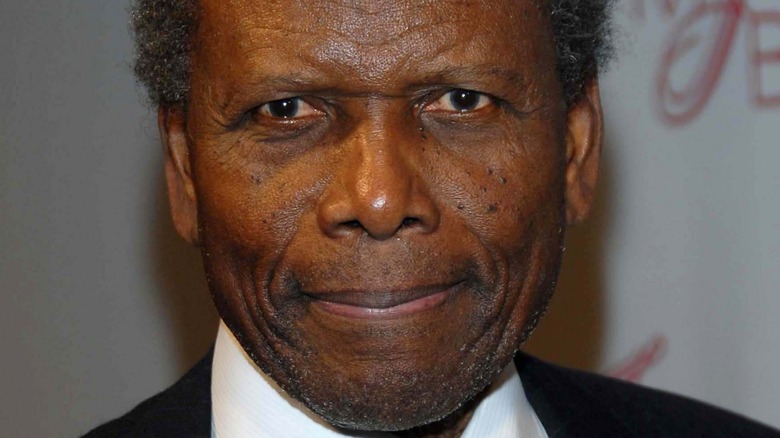 s_bukley/Shutterstock
Legendary actor Sidney Poitier passed away on January 6th, 2022 at the age of 94. As the first Black actor to win an Academy Award for his performance in the 1963 film "Lilies in the Field," he made Hollywood history. He later went on to further make a name for himself in "In the Heat of the Night" and "Guess Who's Coming to Dinner" (via Biography).
According to CNN, Poitier would often come under fire from the Black community for what they considered to be more clean cut roles meant to entertain white people. "It's been an enormous responsibility," the actor told Oprah Winfrey in 2000. "And I accepted it, and I lived in a way that showed how I respected that responsibility. I had to. In order for others to come behind me, there were certain things I had to do."
While Poitier was a trailblazer for other Black performers who came after him, he was also a family man who married twice and raised a passel of little girls into adulthood.
Sidney Poitier raised a large family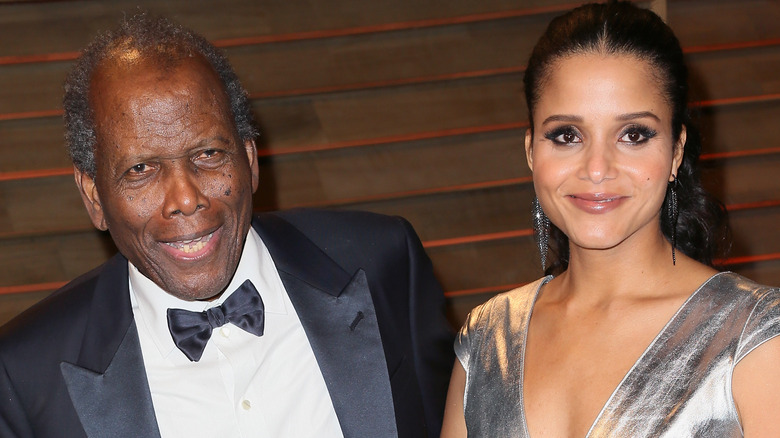 David Livingston/Getty Images
According to Biography, Sidney Poitier married for the first time in 1950. Poitier and his wife, Juanita Harvey, had four daughters together, named Beverly, Pamela, Sherri, and Gina. After Poitier and Harvey divorced in 1965, he walked down the aisle for a second time with the Canadian-born actress Joanna Shimkus in 1976, who he first met while on the set of the 1969 film "The Lost Man" (via The Sun).
Poitier and Shimkus were wed for 45 years until his death on January 6th, 2022. Together, they had two more daughters, Anika and Sydney Tamiia. The late actor was proud to have two daughters who followed him into acting. His youngest daughter and namesake, Sydney Tamiaa, has appeared on such shows as "Grey's Anatomy," "Chicago PD," and "Carter." Meanwhile, Sydney's older sister, Pamela, also worked in the acting field and had roles in various films, including "Liberty & Bash" and "The Jackal," per Amo Mama.
Tragedy and blessings reached the Poitier Family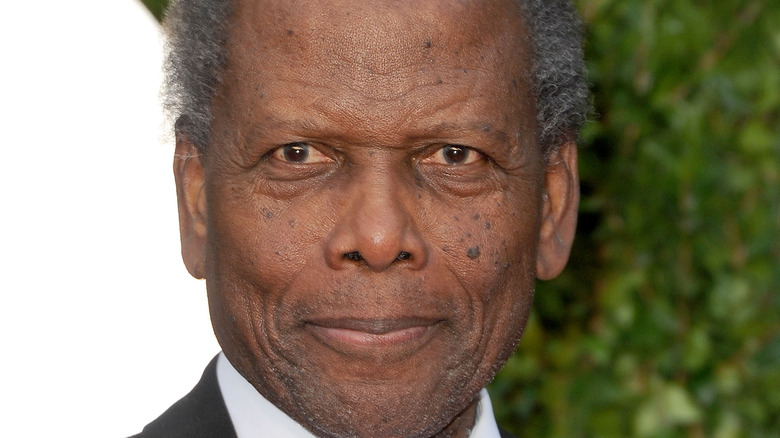 Pascal Le Segretain/Getty Images
In 2018, Sidney Poitier lost his daughter Gina when she tragically passed away at the age of 58. While no cause of death was announced, Amo Mama reported that it was sudden. A few months later, Gina's daughter graduated from college and Beverly Poitier shared a photo of her niece to Instagram, along with the caption, "My niece graduated from college today. I am so proud of her! She's gone through a lot and she's persevered! All love and blessings to her."
Poitier's large family of daughters also provided him with a family full of grandchildren. In all, Poitier was a grandfather to eight and a great-grandfather to three, according to Movie Cultists. Several years ago, Poitier was joined by all of his children, grandchildren, and great-grandchildren, as well as his ex-wife and current wife, to celebrate his 90th birthday. At that gathering, his wife, Joanna, told The Hollywood Reporter, "He is the most wonderful, generous, kind, honest man with the most integrity that I've ever known in my life."