The Best Sew-In Hairstyles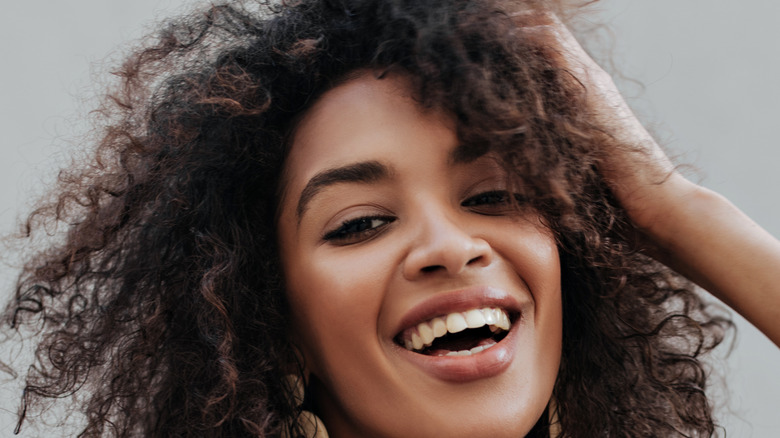 Look Studio/Shutterstock
We may receive a commission on purchases made from links.
Gone are the days when you had to be born with long luscious curls or pin-straight hair to flaunt it. Nowadays, it's incredible how easy switching up your hair can be with sew-in hairstyles. With so many hair options and products available, it is simpler than ever to change your look and hair. With the help of a trusted stylist, a good quality sew-in, and proper care, you can make your dream hair last up to 8 weeks (via Byrdie). You don't have to wait years to grow your hair because, with sew-in hairstyles, you can achieve the perfect hair within hours, and you get to choose the length, thickness, and texture you want (via Hair Theme). A sew-in hairstyle is perfect for you if you're going to let your natural hair grow and give it a little break from box braids or straight backs (via Cosmopolitan).
Remember that maintaining a good sew-in comes with great responsibility — such as it is a lot of hair — because you have to keep it clean. After all, sew-ins and sweat don't do well together (via Refinery29). Plus, more hair means more drying time. Also, make sure not to go more than 4-6 weeks without proper stylist care because everyone's hair grows at different lengths, and you want the sew-in looking gorgeous. Ready for your glamourous hair flip?
Show your stylist these sew-in hairstyles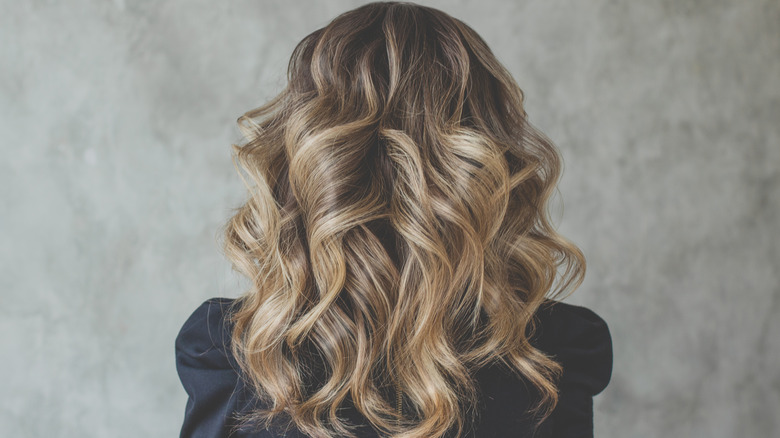 Artmim/Shutterstock
The world is your oyster when it comes to the number of sew-in hairstyles available to choose from. Whether you want medium-length hair with a bit of balayage or Beyonce-length blonde curls to feel like a goddess, the options are endless. Julius Nash, Mayvenn Hair certified stylist, recommends going to a reputable stylist and getting your sew-in professionally washed every 2 weeks to maintain it (via Cosmopolitan).
Hair Theme recommends trying the sew-in burgundy straight hairstyle because the color is gorgeous, and long, straight hair looks sleek. Plus, red hair is always having a moment in the spotlight. If you don't want to go too long and prefer to add bangs, Best Hair Looks says you have to try the bob sew-in with fringe because it has a cute face-framing effect, and you can choose the length you prefer. Closet Couture is a huge fan of the tight curls sew-in because it has more definition and gives you volume. Review Related adores the honey blonde straight hair if you want to go lighter and recommends the Hairro #27 dark blond bundle available at Amazon. Suppose you want long, dark waves with a very Gen Z trendy middle-part cascading down your back; in that case, Refinery29 recommends getting Mayvenn Virgin Malaysian Body Wave hair. It is available in 3 lengths and is not chemically processed.