Here's What Meghan Markle Is Doing With The Money She Got From Her Lawsuit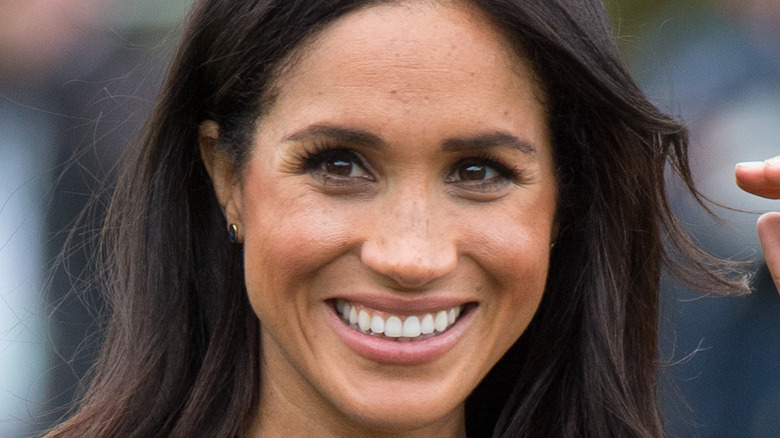 Pool/Getty Images
In 2018, Meghan Markle began the lengthy process of suing the Mail on Sunday, a British publication, after they published a portion of a private letter Markle had written to her estranged father ahead of her wedding with Prince Harry (via the Guardian). The Duchess of Sussex sued the outlet for copyright and privacy infringement, and the Court of Appeal in London ruled in her favor in December 2021, People reported. 
In a statement released shortly after the court's ruling, Markle stated "While this win is precedent setting, what matters most is that we are now collectively brave enough to reshape a tabloid industry that conditions people to be cruel, and profits from the lies and pain that they create."
The precedent set by Markle not only involved the actual ruling from the Court of Appeal, but the sum she received in damages as well. From her court case, Markle is set to receive a symbolic £1, which roughly equates to $1.36, according to Forbes. Markle has stated from the beginning that her lawsuit was not about the acquisition of funds, but was primarily about protecting her privacy and the privacy of others.
However, Bloomberg has stated that in addition to her symbolic £1, Markle will also receive a substantial sum from the Mail on Sunday's publisher, Associated Newspapers, for copyright infringement in addition to her legal fees. But, what exactly is Markle planning to do with this money she got from her lawsuit?
Meghan Markle has plans for the money she got from her lawsuit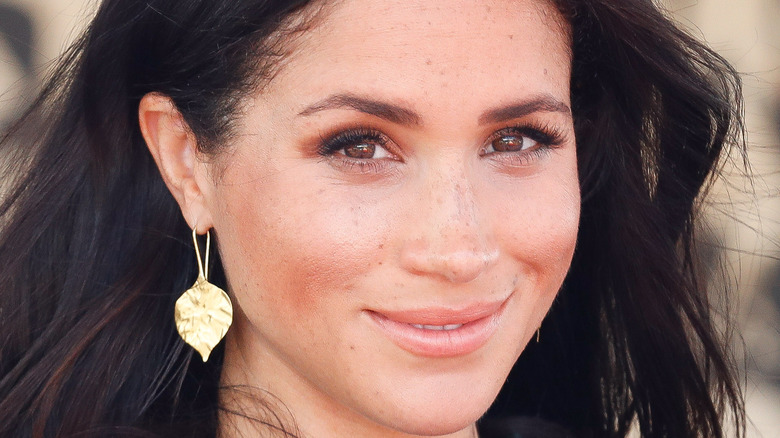 Chris Jackson/Getty Images
According to Bloomberg, Meghan Markle is receiving a payout of £300,000 from Associated Newspapers following the final ruling on her privacy infringement lawsuit. A spokesperson for Markle has stated that the Duchess of Sussex plans to donate the damages awarded to her, per Sian Griffiths of the Sunday Times (via Twitter). Griffiths goes on to say that Markle will donate the funds to The Diana Award, an anti-bullying charity named after Markle's late mother-in-law, Princess Diana.
Though Markle has not directly addressed the claims herself, making considerable donations is part of her usual repertoire. Recently, Markle and her husband, Prince Harry, donated to the Annual Montecito Holiday Car Parade taking place in their adopted town, Harper's Bazaar reported. The pair also donated a substantial $25,000 to the COVID relief fund of a Harlem restaurant in September 2021 when visiting New York City (via Hello! Magazine). The Duchess of Sussex often makes quiet donations as well, per the BBC, so we may never find out the exact details of her plans for the lawsuit settlement funds.