Is This Really How Much Money Meghan Markle Will Receive From Her Court Case?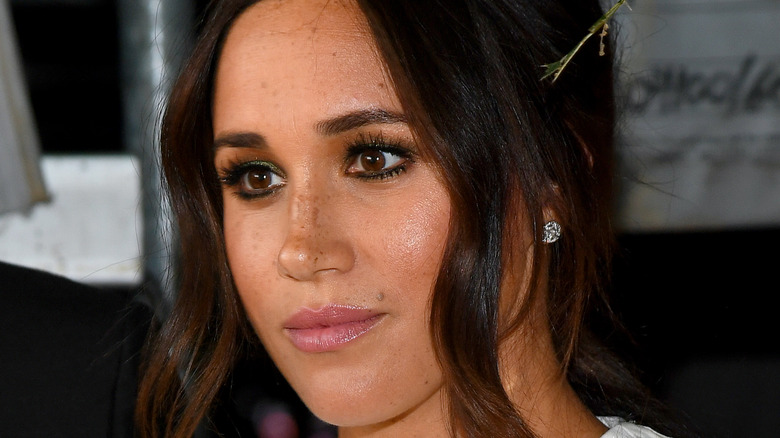 Kevin Mazur/Getty Images
In 2018, Meghan Markle wrote an incredibly personal letter to her father, Thomas Markle, asking him to stop talking to the media. 
Then, according to CBS News, parts of this private letter were published by a British tabloid, the Mail on Sunday. Meghan then sued the outlet's publisher, Associated Newspapers Ltd., for privacy and copyright infringement. 
Meghan's two-year court battle with Associated Newspapers Ltd. seemed to end in February 2021 when the courts ruled in Meghan's favor, claiming that the publication of her private letter did, in fact, infringe upon her privacy and copyright, per The Guardian. 
However, Associated Newspapers Ltd. challenged that verdict with an appeal that was heard at a British court. According to CBS News, the publisher claimed that Meghan drafted the letter with the understanding that it could be published by the media and even communicated this fact to her former communications secretary, Jason Knauf. 
In December 2021, Meghan won her case against the Mail on Sunday, per the BBC. The three judges ruling in the case claimed that they came to that decision after deeming that the content in the letter was "personal, private, and not matters of legitimate public interest," according to the BBC.
Despite being one of the most high-profile suits in Great Britain's history, the amount of money that Markle received for her win might surprise you.
Meghan Markle only received 1 pound in damages from lawsuit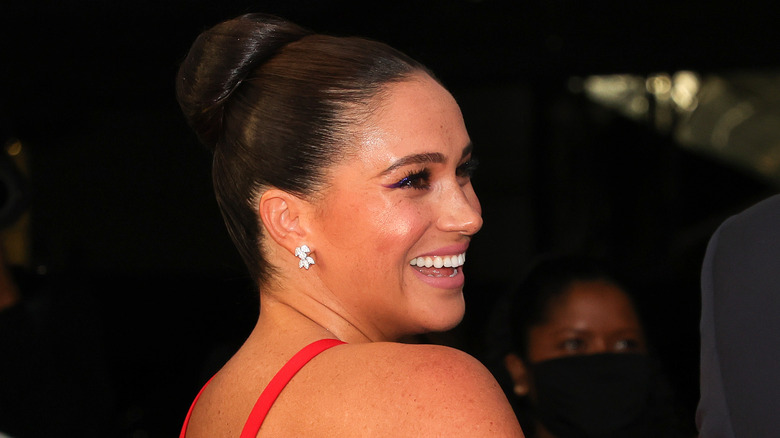 Dia Dipasupil/Getty Images
After winning her court case against the Mail on Sunday, Meghan Markle only received £1, or $1.36, in damages. 
"Normally for that kind of invasion of privacy you would expect £75,000 [$101,000] to £125,000 [$169,000]. It does show that the curation of her reputation was an area where she had effectively invaded her own privacy," lawyer Mark Stephens told The Guardian. 
As People reported, this seemingly symbolic payout occurred in another high-profile court case. Back in 2017, musician Taylor Swift was awarded $1 after she countersued radio DJ David Mueller for groping her while taking a photo together.
For Markle, it appears as though the message behind her victory against the Mail on Sunday was more important to her than the cash payout. 
"While this win is precedent-setting, what matters most is that we are now collectively brave enough to reshape a tabloid industry that conditions people to be cruel, and profits from the lies and pain that they create," Markle said in a statement after her win, according to People. 
"From day one, I have treated this lawsuit as an important measure of right versus wrong. ... In the nearly three years since this began, I have been patient in the face of deception, intimidation, and calculated attacks."