The Real Reason Vanessa Bryant Has An Issue With Nike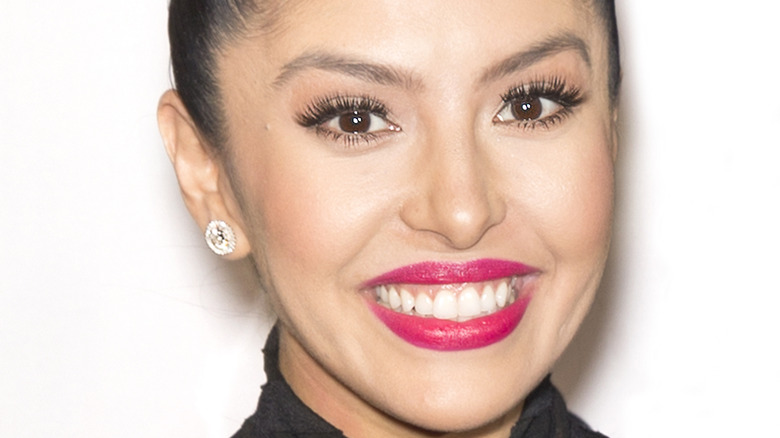 Ovidiu Hrubaru/Shutterstock
The tragic death of Kobe Bryant in early 2020 (via The Sun) brought people together as they all shared their love for the iconic basketball player and grief over his passing. His death also shined a light on the shady side of tabloid reporting and other sides of the entertainment industry, per Rappler. TMZ's release of the news of Bryant's death before his family was notified did not go down well with many people. A comedian, Ari Shaffir, received his share of push back for a video he released following Bryant's death, per Clutch Points. In one of his songs, Meek Mill made a reference to Bryant's death that many found offensive to his grieving family, resulting in him apologizing to Vanessa Bryant, per Hip Hop Dx. Felicia Sonmez, a reporter, was suspended from the Washington Post because of her tweets about Bryant, per NY Times.
Vanessa Bryant, dealing with the death of her husband and child, called out some of these incidents for their cruelty to her grieving family at a sensitive time, per Today. She has also been involved with lawsuits and depositions after her husband's passing, per Us Weekly.
And then she has also had to butt heads with Nike. But for what exactly?
What's the issue between Vanessa Bryant and Nike?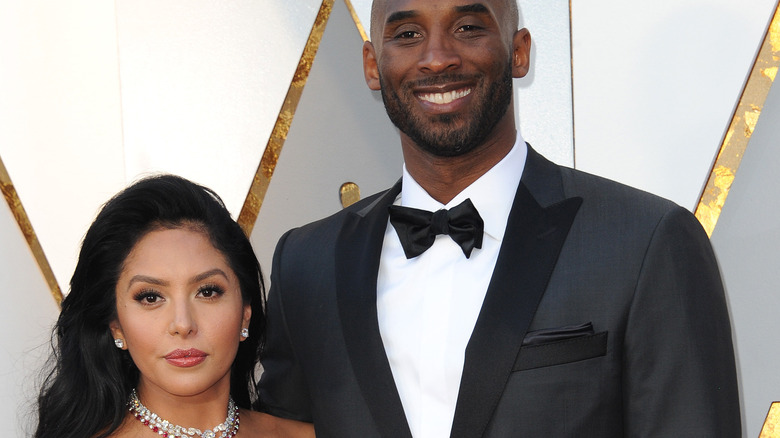 Tinseltown/Shutterstock
Nike is known for its collaborations (via Sporty Tell) and sponsorships of well-known athletes such as Vanessa Bryant's deceased husband, Kobe. With sponsorship deals earning athletes as high as seven figures, Nike is one that has been called the most marketable sports brand, per Sports Pro Media.
Kobe Bryant had a deal with Nike, producing a line of sneakers that only grew more coveted after his passing and the expiration of his five-year deal with Nike, per GQ. It was a deal that some thought would evolve into a lifetime deal, similar to what Nike has with Michael Jordan. However, despite the popularity of the shoes, this deal ended in 2021, per Silver Screen And Roll.
Vanessa Bryant ended the Nike deal because she was dissatisfied with the brand's marketing strategy and their unwillingness to offer a lifetime deal (via ESPN). Bryant stated that she wanted all Kobe fans to have access to the sneakers, per Complex. Tensions between Bryant and Nike were already strained before photos of Nike's unreleased Protro 6 Kobe sneakers emerged. Bryant slammed the brand for releasing this without her consent, per CNBC. The sneakers were designed by Bryant in honor of her daughter Gianna, and she had no idea how Nike had gotten access to her Mambacita shoe designs, per NPR.
Bryant and Nike are in talks about their partnership. So there is a possibility that the sneakers will once again be available (via Lakers Nation).