Nicolas Cage Shares Strong Opinions About The Rust Shooting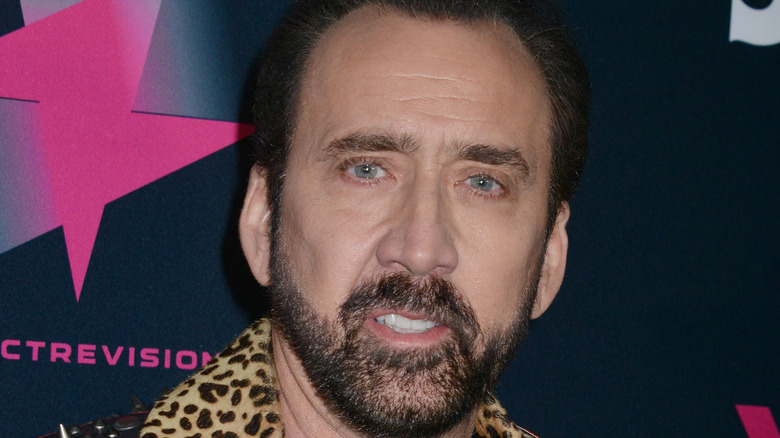 Tsuni-USA/Shutterstock
The movie "Rust" was supposed to be a thrilling Western that could have renewed interest in the classic genre. Alec Baldwin was to play the title character, a late 19th-century Kansas outlaw whose estranged teenage grandson turns to him for help escaping a death sentence for a murder he didn't commit (per Entertainment Weekly). It was a project that "made me love making movies again," Baldwin declared to ABC News. Then, in an unimaginable turn of events, a prop gun Baldwin was using in a rehearsal discharged a real bullet, which struck and killed cinematographer Halyna Hutchins and wounded the film's director, Joel Souza. 
The investigation into the shooting is still ongoing. Baldwin told ABC that he was given the revolver, an actual antique gun, by the film's assistant director, who told him it was "cold," or not loaded with live rounds. He also maintains that he never touched the trigger, claiming the weapon went off simply by his cocking the hammer as Hutchins was showing him how to angle his arm. Meanwhile, there have also been allegations of "dysfunctional" work conditions on the set, The Guardian reported. 
The tragedy has prompted many in the industry to speak out not only about Baldwin, but about the issue of safety on movie sets in general. Among them is fellow actor Nicolas Cage, who voiced his opinion in a recent interview.
Nicolas Cage has strong views about gun-use on movie sets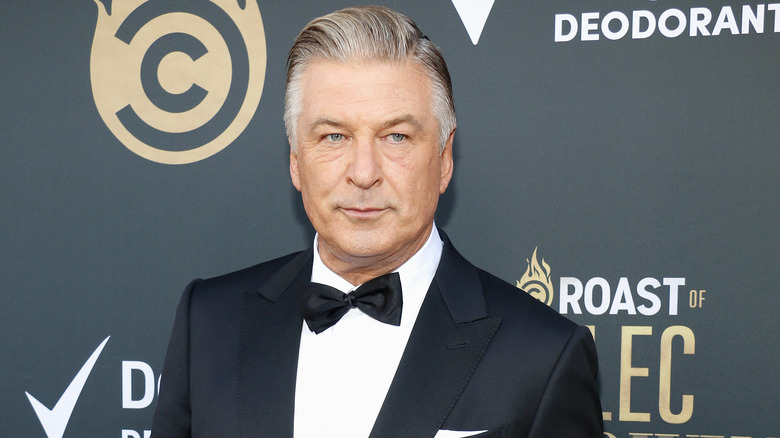 Tinseltown/Shutterstock
The Hollywood Reporter Actor Roundtable included Nicolas Cage, Peter Dinklage, Andrew Garfield, Simon Rex in 2022, and at one point during their conversation, the actors began discussing the "Rust" incident and the question of whether real guns should ever be used in movies. Cage offered his opinion that actors should be trained in safe gun use.
"I don't want to cast blame anywhere," the "Pig" actor began. He went on to explain that because movie stars are "a different kind of presentation," they need to have specific skill sets like stunt fighting, riding horses, driving stick-shift sports cars, "and you do need to know how to use a gun. You do. You need to take the time to know what the procedure is. Those are part of the job profiles."
Cage continued, "Now, the stunt man and the movie star are two jobs that coexist. Every stunt man needs to be a movie star, and every movie star needs to be a stunt man. That's just part of the profile, and that's all I'm going to say about it."
Dinklage and Garfield offered a different take. They both agreed that actual guns shouldn't be used on movie sets at all. "That [shooting] should never happen again," said Dinklage.