CDC Director's New Comments About Omicron Have Twitter Seeing Red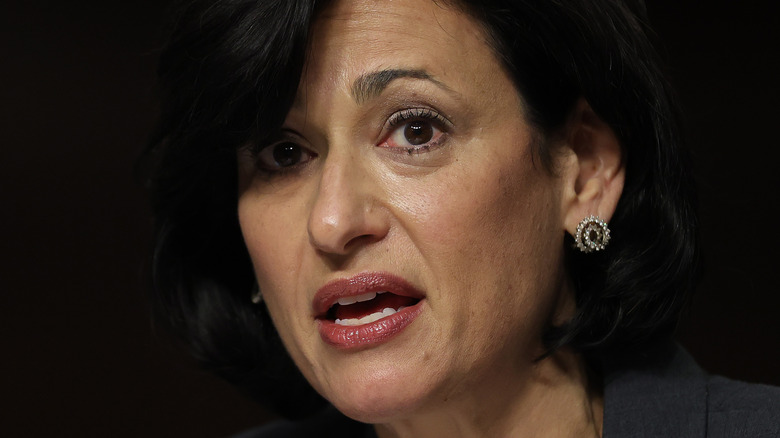 Chip Somodevilla/Getty Images
She thought she was sharing good news, but when CDC director Rochelle Walensky recently commented about Omicron death statistics, she sparked a backlash on Twitter that even has its own hashtag.
While appearing on "Good Morning America" this week, Walensky said, "The overwhelming number of deaths, over 75 percent, occurred in people who had at least four comorbidities." She added, "So really these are people who were unwell to begin with and yes, really encouraging news in the context of Omicron" (via Independent).
Now, social media is expressing its outrage about the director's seeming dismissal of people who live with disabilities. The hashtag #MyDisabledLifeIsWorthy was trending on Twitter Sunday, January 9, 2022 as people shared tweets like, "as an immunocompromised person, I have had to follow the rules, suffer in isolation, get vaccines that cause my body extreme turmoil, and have made joy in hardship. covid could kill me, but the cdc says that is okay — an anomaly. weird that I have to say #mydisabledlifeisworthy."
Twitter users continue to react to the CDC director's Omicron declaration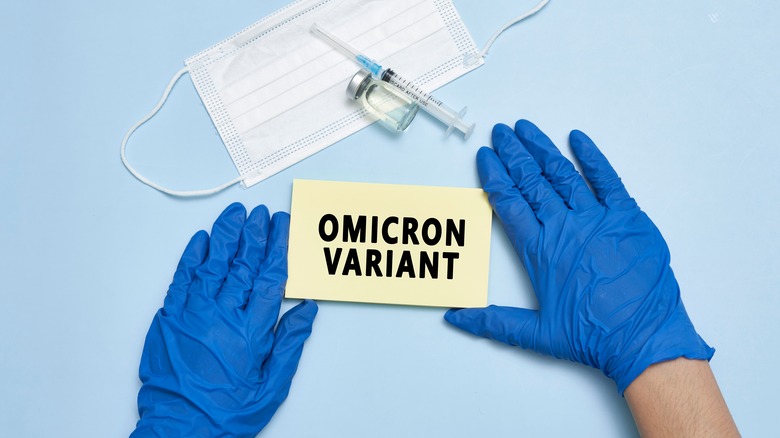 G.Tbov/Shutterstock
On Twitter, more outraged individuals reacted to Walensky's comments about the "encouraging news" about Omicron deaths. "I've only left my house for dr appts for 2 years. My kids can't go to school. I've delayed needed medical care that will likely have detrimental effects later on. And all the CDC has for me is that it's 'encouraging' that my people are dying. #MyDisabledLifeIsWorthy," one person tweeted.
"Raise your hand if you have 4 or more comorbidities and your life still has value," another person simply commented, while someone else tweeted in part, "We shouldn't have to justify our lives to anyone."
While countless Twitter users shared their stories of living in fear of COVID and vented their frustration and shock over Walensky's comment, one more tweet seems to sum up their general sentiments: "Disabled people should not have to tell the cdc that their lives are valuable they should not have to create #MyDisabledLifeIsWorthy for a disease control center to effectively control disease they should not have to beg to be heard and seen and protected I am so so angry."