Fans Are Praising Elizabeth Olsen's Defense Of Her Sisters In Resurfaced Clip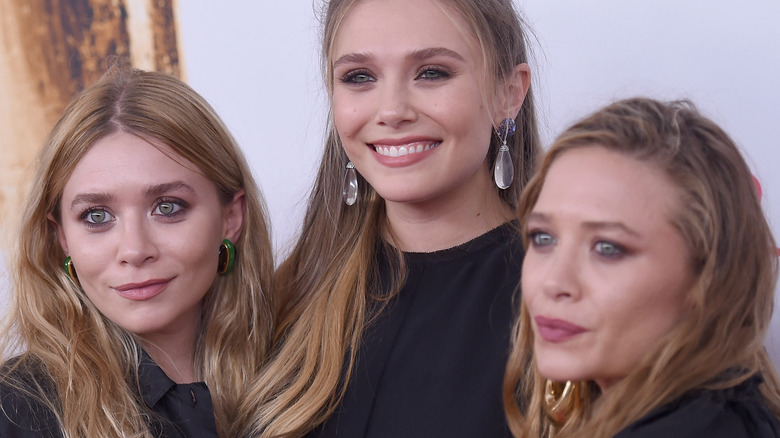 Jamie Mccarthy/Getty Images
Elizabeth Olsen has her siblings' backs. The "WandaVision" star's name is familiar to many because she counts Mary-Kate and Ashley Olsen as her big sisters (via IMDb and W Magazine). And just because they are all famous doesn't mean their loyalty to one another has changed. Need evidence? A recently-resurfaced clip of the younger Olsen defending the former "Full House" stars is going viral on Twitter (via Today).
In the video, a member of the paparazzi asks Olsen, "How come you're so much nicer than your sisters?" As Today reports, the actress simply said, "You guys have been bothering them their whole lives." Indeed, as Screen Rant reports, the twins were only nine months old when they started filming the iconic 1980s show.
Since becoming famous for playing Michelle Tanner, the Olsen twins have largely dropped out of public view, instead preferring to focus on their fashion brands. And as Olsen's comment seems to imply, being hounded by the paparazzi could be part of the reason they have adopted a more private life. But it's the support the "Avengers" star showed for Mary-Kate and Ashley that has Twitter talking.
Twitter reacts to Elizabeth Olsen's comment about her sisters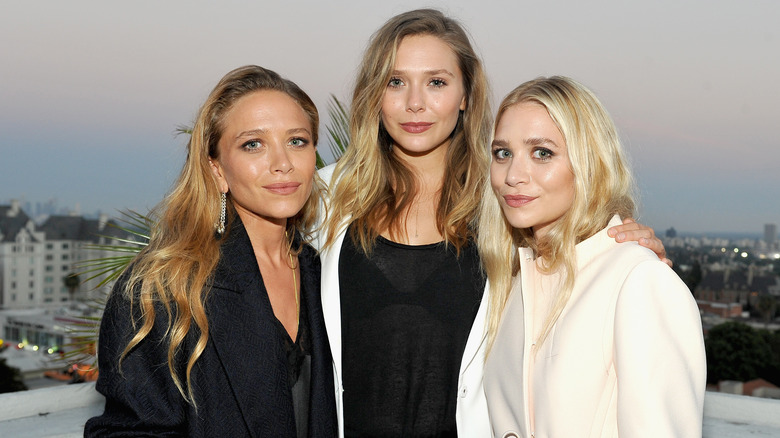 Donato Sardella/Getty Images
Twitter was buzzing with praise for Olsen after she defended her sisters from a mean paparazzi question. "A more than great answer, that's being a great sister. She is totally right. It is great to have brothers who are always there to defend you," one supporter tweeted.
"I like sassy Elisabeth [sic]," another Twitter user said, while another fan tweeted, "Did the paparazzi think she was gonna bash Mary-Kate and Ashley? What a rude question to ask. Glad she didn't hesitate and shut him down real quick and with class. Elizabeth Olsen is a queen, don't ever try her."
"Who would ask that question like she's not going to defend her family members????" wondered someone else (via Today). But perhaps the most on-point tweet about the bizarre moment was this one: "Imagine having the opportunity to ask one, ANY, question to Elizabeth freaking Olsen and that's the question you ask."