Why Dr. Oz Credits His Wife And Oprah For His Show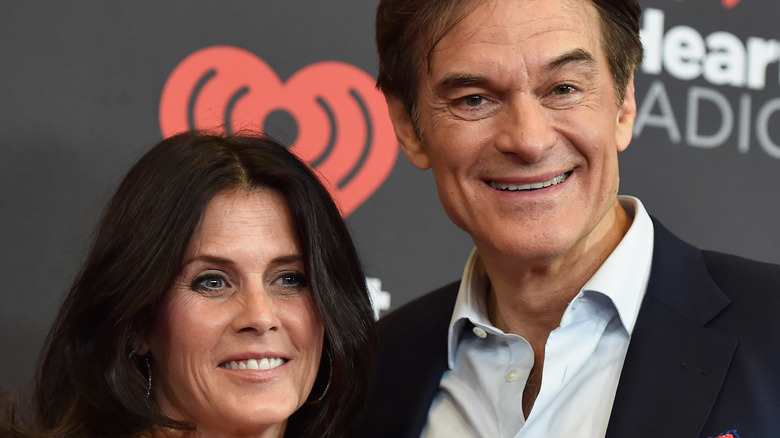 David Becker/Getty Images
Having been such a familiar face on television screens across the nation for over two decades now, you may have forgotten that Dr. Mehmet Oz was actually a cardiologist (via Biography). Having followed in his father's footsteps, Oz made a name for himself in the medical field, and became a specialist in heart transplants and minimally invasive procedures, Biography notes.
In the mid-90s, Oz's wife Lisa opened his eyes to another career possibility. She reminded him of the times he'd come home and complain that the patients he was taking care of "didn't know the first thing about taking care of themselves" and that they could have avoided him "taking a bandsaw to their chest" if they knew how to look after their bodie (via OZY). Lisa told Oz that the "reason America hasn't gotten the message" is because he hadn't "given it to them."
Having worked as a movie producer earlier in her career (via the New York Times), Lisa helped Oz launch his own show in 2003. Airing for 13 episodes on Discovery Health Channel (via Heavy), "Second Opinion with Dr. Oz" gave the cardiologist the television experience –- and exposure –- he needed. Especially when he had none other than Oprah Winfrey appear as a guest star on the show.
Oprah Winfrey's appearance on Second Opinion with Dr. Oz kickstarted his career on television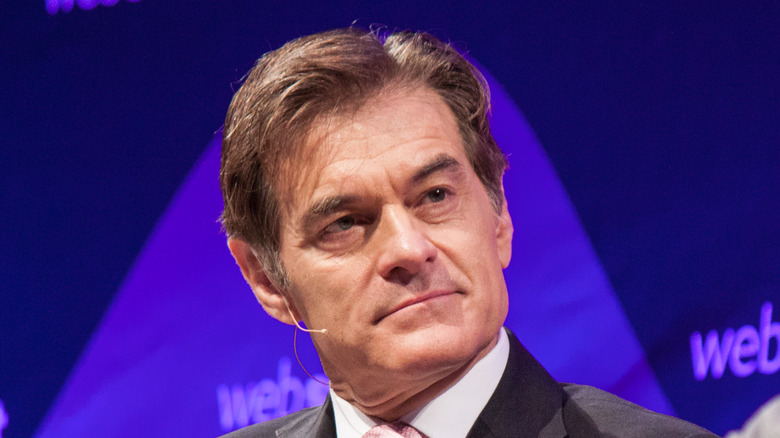 G Holland/Shutterstock
A friendship between Dr. Oz and Oprah Winfrey quickly ensued, and the former cardiologist learned a lot from the queen of television. "She taught me about the power of the spoken word, especially when delivered the right way," Oz explained on The Carlos Watson Show (via YouTube). "That's Oprah's real talent –- she knows how to teach," he continued. "She can teach you important stuff, but she knows how to teach — which is the first step."
Following their first interaction on "Second Option with Dr. Oz", Winfrey featured Oz as her regularly medical expert on "The Oprah Winfrey Show" starting in 2004, which would eventually led to Oz having another series of his own. In 2009, "The Dr. Oz Show" aired for the first time, and has been going strong since. According to Vox, the show has an average audience of around 4 million people each day in more than 118 countries around the world.
Thanks to Winfrey and the success of "The Dr. Oz Show," Oz has gone on publish his own magazine as well as syndicated columns in other publications, as well as hosting radio segments and writing more than a dozen books. So it's no surprise that Oz often attributes his career success to his wife Lisa and, of course, Oprah Winfrey.