Did This Twitter User Really Predict Bob Saget's Death?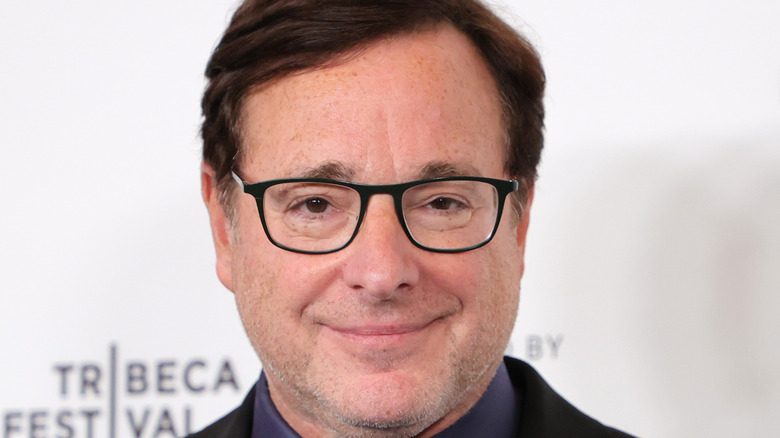 Mike Coppola/Getty Images
Hollywood is in shock following the death of comedian and TV star Bob Saget, at the age of 65. As People reported, Saget was found unresponsive in his Orlando hotel room Sunday, January 10th, after playing a stand-up show in Jackonsville the night before. He was later pronounced dead, with no foul play or drug use suspected per a statement posted to Twitter. Saget was most well known for his role as widower Danny Tanner on the hit sitcom "Full House." He later reprised the role on Netflix reboot "Fuller House."
Saget was also a well-established comedian and was in the midst of a nationwide tour when he passed. Aside from playing Danny Tanner, Saget also popped up as the narrator on "How I Met Your Mother," opposite a young Kat Dennings and Brie Larson in "Raising Dad," and also hosted "America's Funniest Home Videos." Saget was clearly relishing being back on the road, though, sharing in his last social media message, "I had no idea I did a 2 hr set tonight. I'm happily addicted again to this s**t."
In the wake of the beloved star's death, Saget's family released an emotional statement requesting privacy while also inviting fans "to join us in remembering the love and laughter that Bob brought to the world." However, although TMZ was first to officially break the news about Saget's death, did this Twitter user predict it before the fact?
One Twitter user appeared to predict the death of Bob Saget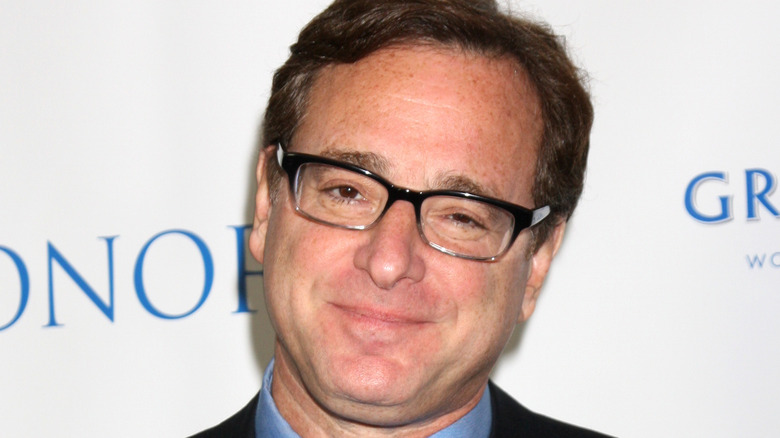 Kathy Hutchins/Shutterstock
Although TMZ confirmed Bob Saget had passed away, seemingly just a couple hours prior, Twitter user @crabcrawler1 tweeted, "Somebody check in on Bob Saget." They followed up by noting, "I heard things that I want proven wrong." The anonymous user subsequently shared screenshots purporting to be from Saget's brother-in-law, wondering what the user had heard, to which they responded simply that Saget had died. Another unidentified user then got in touch to confirm "what you heard is true." 
There were hilarious suggestions about time traveling but, although Crabcrawler appears to have got the scoop, as one user pointed out, "He was found dead at 4 PM Eastern time, that gives plenty of time for this guy to put a tweet up for clickbait. Maybe we should respect Bob a bit more. He has family. He was an amazing guy. Read up on his life." Further, as another commenter argued, "It's normal for big death news to be suppressed for hours. Someone leaked." 
Elsewhere, users jokingly wondered whether Crabcrawler had something to do with Saget's death or, more likely, if they work in or near the hotel where his body was discovered (Crabcrawler seemed to confirm this in a subsequent quote-tweet). In fact, according to one commenter, the initial tweet was only posted following rumors that Saget had passed. Suffice to say, it was likely good, or rather bad, timing than clairvoyance on this person's behalf.