Why Ben Affleck Is Worried About His Kids After Eyebrow-Raising Jennifer Garner Comments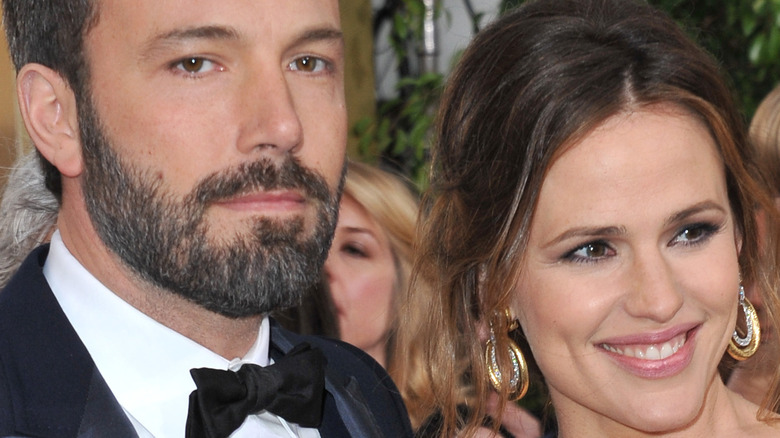 Featureflash Photo Agency/Shutterstock
Ben Affleck made headlines last month when he talked about his ex-wife Jennifer Garner in what was widely perceived as a less-than-flattering light. During an interview with Howard Stern, "The Tender Bar" star said about the prospect of still being married to the actress, ​​"I'd probably still be drinking. It's part of why I started drinking ... because I was trapped. I was like 'I can't leave 'cause of my kids, but I'm not happy. What do I do?' What I did was drink a bottle of scotch and fall asleep on the couch, which turned out not to be the solution" (via People).
The social media backlash was so intense that he attempted to walk back his comments during a subsequent appearance on "Jimmy Kimmel Live!" "I would never want my kids to think I would ever say a bad word about their mom," the "Argo" star said at the time. Now, he is talking to the Los Angeles Times more about his worries for his three kids — Violet, Seraphina and Samuel — in light of how poorly his Garner remarks were received in the court of public opinion.
"I got to a place where [the public perception] was so different from who I am that I just stopped reading and stopped caring," he said in the interview, published on January 7, 2022 (via Fox News). Having kids apparently changed that mantra for Affleck, however.
Ben Affleck really only cares what his kids think of him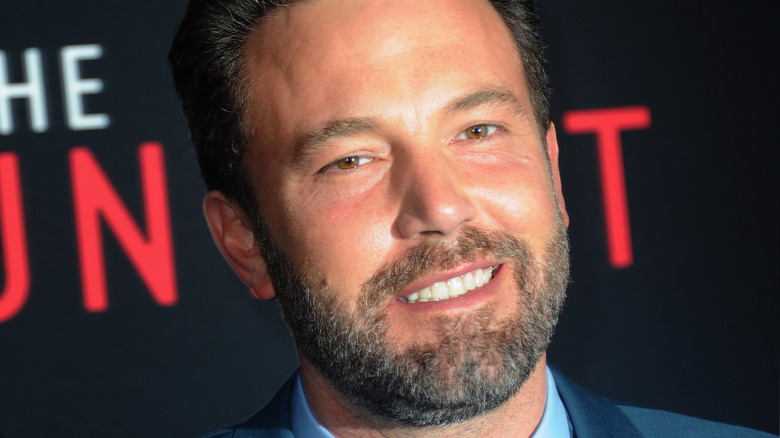 Albert L. Ortega/Getty Images
Although Affleck told the Los Angeles Times that he was over caring about how the public perceives him, the star also went on to admit, "But then, as my kids got older and started seeing the internet themselves, that's the difficult part" (via Fox News).
"Even the 'Sad Affleck' meme — that was funny to me," he noted, referring to a widely-circulated downtrodden image featuring the star from 2016 (via Cheat Sheet). "I mean, there's nobody who hasn't felt that way at a junket. But then my kids see it and I think, 'Oh, are they going to think their dad is fundamentally sad or they have to worry about me?' That's really tough," he continued.
The actor has previously spoken about how important his kids are to him, sweetly noting, "The only biography that needs anything is written on the hearts of your kids. I will be long dead and someone will ask my kids what was your dad like and that is when I will know what my life was worth" (via Good Morning America).